Costa Rican Central Bank: Crypto's Not Illegal & We Don't Need a CBDC
The Costa Rican central bank chief has warned the public about the risks involved with investing in crypto – but also made a point of noting that tokens such as bitcoin (BTC) are "not illegal" in the country.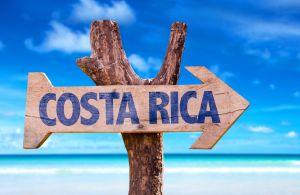 According to Deporticos, Rodrigo Cubero, the President of the Banco Central de Costa Rica, did not rule out the possibility that the government could seek to regulate the sector and said:
"Although the use [of cryptoassets] is allowed in Costa Rica, people who wish to acquire these assets do so at their own risk and expense. That is why it is important that anyone who decides to acquire this type of digital asset is well informed of their characteristics and the risks entailed with [trading]."
Cubero was keen to point out that consumers are free to invest unhindered, but would not be able to call on legal resources in the case of the loss of capital caused by "high volatility."
Previously, the Costa Rican Ministry of Finance has ruled out the possibility of allowing citizens to pay their taxes using crypto payments.
And Cubero appeared to buck a growing global trend by claiming that there was no urgent need for the bank to launch a central bank digital currency (CBDC).
The President claimed that the move would not be "necessary," as the main objectives of CBDC projects – namely financial inclusion and the provision of safe, fast, and low-cost digitized payments – were already a reality thanks to its National Electronic Payment System (SINPE) platform.
The latter was developed by the central bank, which says SINPE has connected the country's financial entities and public institutions through a private telecommunications network. The central bank says that it plans to add functionality and upgrade SINPE to help cross-currency payments and settlements between fiat colón and USD accounts.
He also claimed that the colón was currently strengthening, largely thanks to the central bank's digitization efforts – a fact that further reduced the need to roll out a Costa Rican CBDC.
____
Learn more:
- Poland Should Either Join Eurozone Or Issue Own CBDC - Stock Exchange CEO
- Beijing Court to Create Property Right Framework for 'Digital Currencies'
- Samsung 'Will Join Kakao' to Trial Offline Payments for S Korea's CBDC
- CBDC: A Solution in Search of a Problem?
---