Coronavirus Crisis Driving US Investors to Bitcoin, Survey Finds
The coronavirus pandemic appears to have had more of an effect on the American bitcoin (BTC)-buying community than first thought, per a new survey.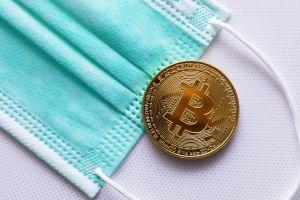 According to a Grayscale-commissioned online survey of 1,000 USA-based general investors aged between 25 and 64 and conducted between June 26 and July 12 this year, 63% of respondents who "had invested in bitcoin within the previous four months (comprising 38% of all Bitcoin investors)" replied that "COVID-19 had impacted their decision" to buy BTC.
When asked if COVID-19 had had an effect on bitcoin's appeal, almost four in 10 stated that the health crisis has made the token "more appealing," with just 13% opining that the outbreak had actually diminished BTC's allure.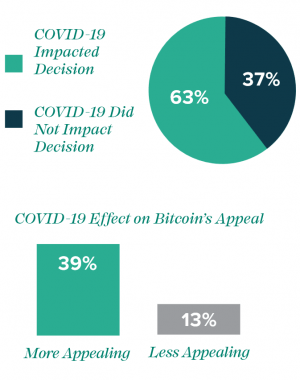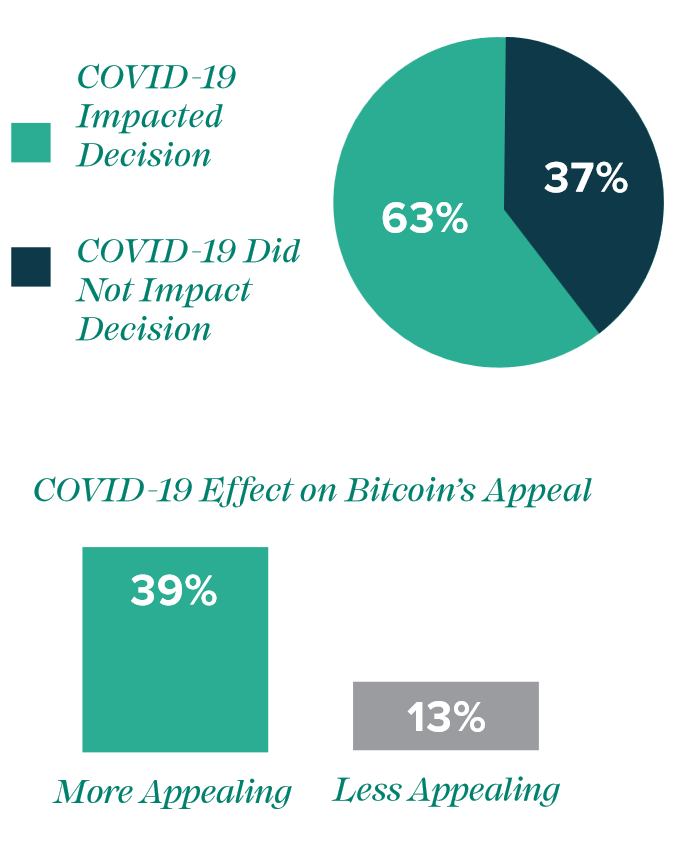 The Grayscale report authors added that the findings correlated with similar findings from JPMorgan (reported by Bloomberg) back in August this year, "some retail investors, particularly younger investors, had deployed excess liquidity to bitcoin in response to the pandemic."
The Grayscale report researchers also found that almost 40% of respondents who expressed an interest in bitcoin considered the token to be a "safe haven investment," and added that "the single largest age group of people who saw BTC as a safe haven were between the ages of 35-44."
The authors noted,
"With faith in traditional safe havens being tested, investors are actively seeking suitable alternatives."
Here are a few other key findings from the survey:
55% of respondents said they had an interest in bitcoin investment, up from 36% in 2019
Among those who reported investing in bitcoin, 83% made investments within the last year, with the majority of these investments coming in the past four months
62% of respondents said they were "familiar with" bitcoin, up from 53% in 2019
Over half (55%) of all investors said they would consider buying BTC "if their financial advisor were able to provide them directly with an investment option"
70% of all respondents said that they thought BTC could be vulnerable to cybersecurity-related threats
___
Learn more:
Governments Can't Cancel Pandemic Debt By Printing More Money
The OECD Wants to Tax Your Crypto to Pay for COVID-19 Recovery Efforts
COVID-19 Spurs Crypto Adoption Says BRD Wallet as it Hits 6m User Mark
COVID-19 Is Changing Our Relationship With Money
---