COPA Challenges Craig Wright in a Legal Battle Over Bitcoin Whitepaper
Based on their interaction with the controversial Australian computer scientist and Bitcoin SV (BSV) proponent, Craig Wright, the payments company Square-backed alliance seems to be ready for what might be a legal fight over Wright's copyright claims to the Bitcoin (BTC) whitepaper.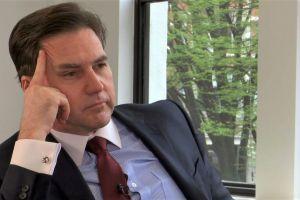 The Cryptocurrency Open Patent Alliance (COPA) is filing a lawsuit against Wright in the UK. COPA was launched last year by Twitter chief Jack Dorsey's Square, as a non-profit organization with the aim of encouraging crypto innovation, providing access to patented crypto inventions, and helping companies and individuals defend themselves against patent aggressors, as they said.
COPA is now asking the UK High Court to declare that Wright does not have copyright ownership over the Bitcoin whitepaper. They claim that Wright is not the author of the paper, nor the owner of the copyright, and that COPA's use of the paper doesn't infringe any copyright owned by Wright.
Furthermore, in addition to costs and "further or other relief," the court is asked for an injunction that prevents Wright claiming any of the points made above, as well as an order that at COPA's "option and at the expense of [Wright], appropriate measures are taken for the dissemination and publication of any judgment or order made in this case." This would theoretically make the ruling widely known and available.
As a reminder, in January, the nChain Chief Scientist - dubbed "Faketoshi" due to his unproven claims that he's Satoshi Nakamoto who authored the Bitcoin whitepaper - moved to hit sites hosting the paper with copyright infringement suits. But besides websites such as Bitcoin.org and Bitcoincore.org, the paper has also been hosted on government-controlled sites on three continents.
Additionally, Wright's move resulted in a number of companies posting the whitepaper in a form of defiance and solidarity, including Square Crypto.
"COPA is proud to host Satoshi's Nakamoto's original Bitcoin Whitepaper," the Alliance said in their February 1 announcement.
Which brings us to another point: this is not the first time COPA stood up to Wright on this issue. In a February 5 post, announcing the whitepaper publication, they said that they had received a cease and desist letter a week prior. In the response to it, the Alliance asked for evidence and specific information to be provided that would prove Wright is indeed Satoshi, giving him two weeks to do so. Based on COPA's latest move, and the fact that the paper hasn't been removed, it could be assumed that Wright either didn't provide the proof at all, or not to the level COPA would deem satisfactory.
Therefore, looking at COPA's responses to Wright, as well as what the Alliance stands for, it seems that they are ready for this legal battle.
Also, as reported in February, Wright decided to move against a number of Bitcoin, Bitcoin Cash (BCH), and even Bitcoin SV developers. Law firm Ontier stated that Tulip Trading Limited (TTL), controlled by Wright, is requesting that the developers enable the company "to regain access to and control of its bitcoin," allegedly stolen from Wright in February 2020 - valued at nearly USD 5bn.
Meanwhile, Calvin Ayre, another big proponent of Bitcoin SV, commented on COPA's legal move, calling it a Christmas present for Wright.
____
Learn more:
- Lawyers Fighting Craig Wright Also File Lawsuit Against Ledger and Shopify
- Bitcoiners Strike Back At Craig Wright & His Lawyers
- Craig Wright's Anti-Bitcoin Attempts Helped Bitcoin
- Satoshi-era Bitcoin Miner Calls Craig Wright a Fraud Using "His" BTC Addresses
---