Coinbase UK Ditches Zcash, Founder Insists Coin is Compliant
The UK-based branch of popular American crypto exchange Coinbase is de-listing Zcash (ZEC) from its trading platform, an email sent out to clients late last week revealed.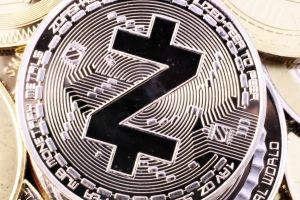 According to the email, the privacy-focused cryptocurrency will be removed effective August 26, 2019. All clients are asked to either sell or convert their ZEC holding to another supported asset by that date. Failure to do so will lead to any remaining ZEC being automatically liquidated to British Pounds, the update said.
Some Coinbase clients have also posted screenshots of the email they received on Twitter:
It is not known what the reason for the sudden removal of Zcash from the UK-based exchange is, but some speculate that it could be due to pressure from the British authorities. According to media reports, the UK tax authority HM Revenue & Customs (HMRC) have asked several crypto exchanges operating in the UK for customer and transaction data.
The exchanges that have received letters from the HMRC demanding information include Coinbase, eToro, and CEX.IO. And as Coinbase may have experienced, obtaining accurate transaction data – especially for transactions occurring outside of the exchange – may prove difficult with privacy-focused coins like Zcash.
However, Electric Coin Company, the firm behind Zcash, insists that the privacy coin is compliant, tweeting on Saturday that Zcash is "100% compatible" with UK know-your-customer (KYC) and anti-money laundering (AML) regulations. The team also pointed out that UK residents can still buy Zcash on other exchanges, including CEX.IO.
In a comment posted to Twitter on Sunday, Zooko Wilcox, CEO of Electric Coin Company, suggested to ask Coinbase what was the reason to delist this token. He once again stressed that "the reason *isn't* any incompatibility between Zcash and the UK AML/KYC laws and [regulations]."
"The narrative of "governments are cracking down on privacy" is so strong — maybe because it has an aura of conflict and drama — that it continues to spread in spite of the facts," he added.
Coinbase was not available for immediate comment.
So far, no reports have emerged of other privacy coins being de-listed or otherwise affected by the regulatory situation in the UK.
Read more: Are Privacy Coins Being Driven to Extinction? Good Luck, Governments!
---