Coinbase CEO's Attempt to Shill USD Coin Backfires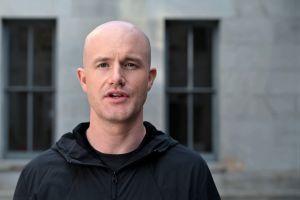 The attempts made so far to use the Tether drama and shill USD Coin (USDC), a stablecoin co-launched by major crypto companies Coinbase and Circle, seem to have backfired.
"With the confirmation that Tether is not fully collateralized, my hope is that the industry graduates to more trustworthy stablecoins, including [USDC]", CEO of Coinbase, Brian Armstrong, tweeted yesterday, adding that this is "One more piece of reliable infrastructure to help build the open financial system."
USDC is ranked 28th by market capitalization.
As reported yesterday, Tether lawyers confirmed that the token is not backed 100% by cash reserves.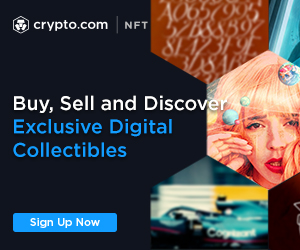 However, Armstrong's tweet was not received as a positive piece of information it seems.
A Bitcoin Core developer Luke Dashjr asked Armstrong: "Why are you false advertising this as having "all the benefits of cryptocurrency"? It has NONE of the benefits. Do you really not get it after all these years?"
Juan Villaverde, leader of the Weiss Cryptocurrency Ratings team, in a recent opinion piece also argued that stablecoins are not true cryptocurrencies.
Meanwhile, others pointed out that Circle itself may invest fiat funds by which USD Coins are backed in "highly-liquid, AAA-rated fixed income securities." However, others were quick to stress that these are AAA rated securities, asking "when was the last time anything AAA rated failed"?
I'm not 100% sure but I think it's because there has been a misrepresentation. People were led to believe that there was 100% backing and now it turns out that that is not the case.

— Grant Deon Ralph (@GDR001) May 2, 2019
In either case, according to major accounting services firm Grant Thornton, the issued and outstanding USDC tokens (almost 247 million) did not exceed the balance of the US Dollars (also almost 247 million) held in custody accounts in March.
USDC price chart:

Meanwhile, some Twitter users doubt Armstrong's news, one of them, @StopAndDecrypt, asking the CEO if he would delete his tweet "when USDC ends up not being fully collateralized".
All this, however, has prompted crypto researcher and analyst, Willy Woo to write: "So meta. We're all debating how much each stable coin is backed... by a fiat asset... that's backed by nothing. Guess it's backed by guns.", adding "What backs Bitcoin? The common belief of everyone. Just like Gold (only 15% is industrial)."
To this, an angel investor Whale Panda, simply stated "Proof-of-Work/electricity", but Woo came back with "What's used to dig the coins up and keep them alive is not what gives them value. It's the value that keeps the power turned on."
However, it isn't the only hot topic in the stablecoin realm, as Changpeng Zhao, founder and CEO of major crypto exchange Binance, fueled speculations that his company might launch a stablecoin:
Careful what you wish for.

— CZ Binance (@cz_binance) May 1, 2019
____
Stablecoins by market capitalization: