Coin Race: Ethereum Price Ends Losing Streak, Bitcoin Price Drops More
Disclosure: Crypto is a high-risk asset class. This article is provided for informational purposes and does not constitute investment advice. By using this website, you agree to our terms and conditions. We may utilise affiliate links within our content, and receive commission.
The early crypto fall that started in August continued in September, painting the market red. And we can't even talk of small drops as many coins have seen a double-digit plunge in the month of abrupt downs and ups. However, in the top 10 coins category, the situation looks better for at least one cryptocurrency while bitcoin dropped for the third month in a row.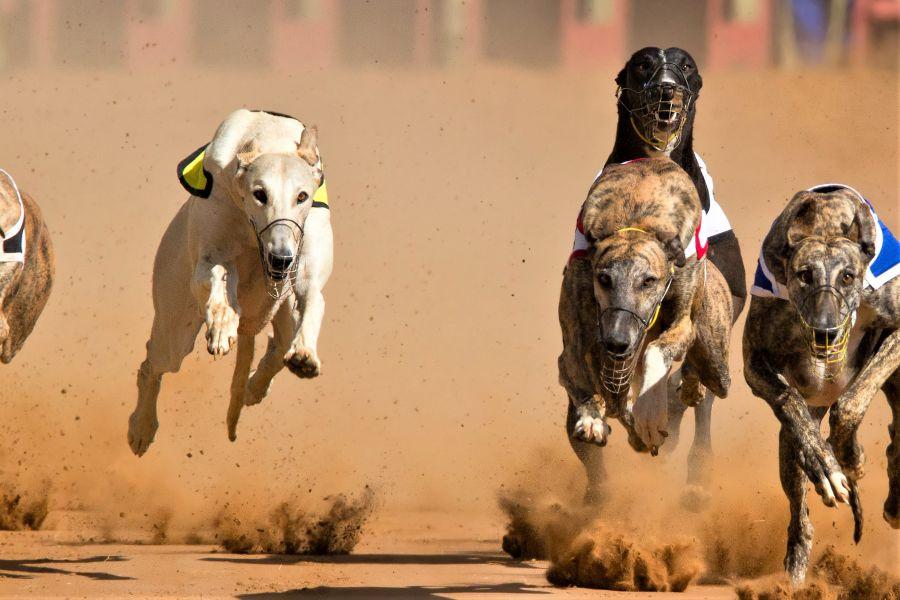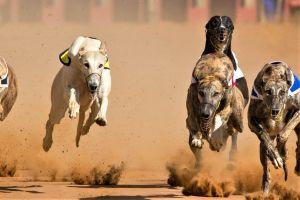 Source: iStock
Top 10 coins by market capitalization: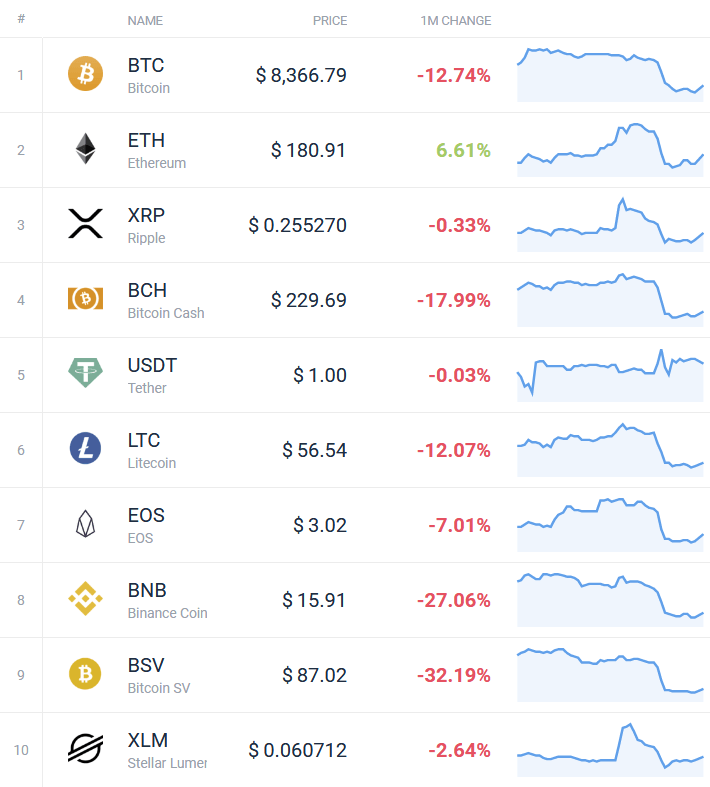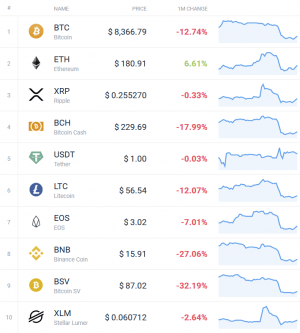 Source: Coincodex, October 1, 06:54 UTC
Speaking of the top 10 coins, just like last month, nine of them have seen major drops, which is somewhat better compared to July when all ten were in red. The undisputed winner here is definitely Ethereum, having appreciated 6.61% and being the only one in green. When it comes to corrections, on the lower end, we find XRP with a 0.33% drop, followed XLM with 2.64% and EOS with 7.01%. The rest are in the double-digit plunge zone, led by BSV (-32.19%) and BNB (-27.06%). BTC is standing somewhere in the middle with a 12.74% drop, compared to 4.97% last month. However, despite the increase in September, ether fell 39% in the past three months, compared with the 26% drop in bitcoin price.
Top 10 winners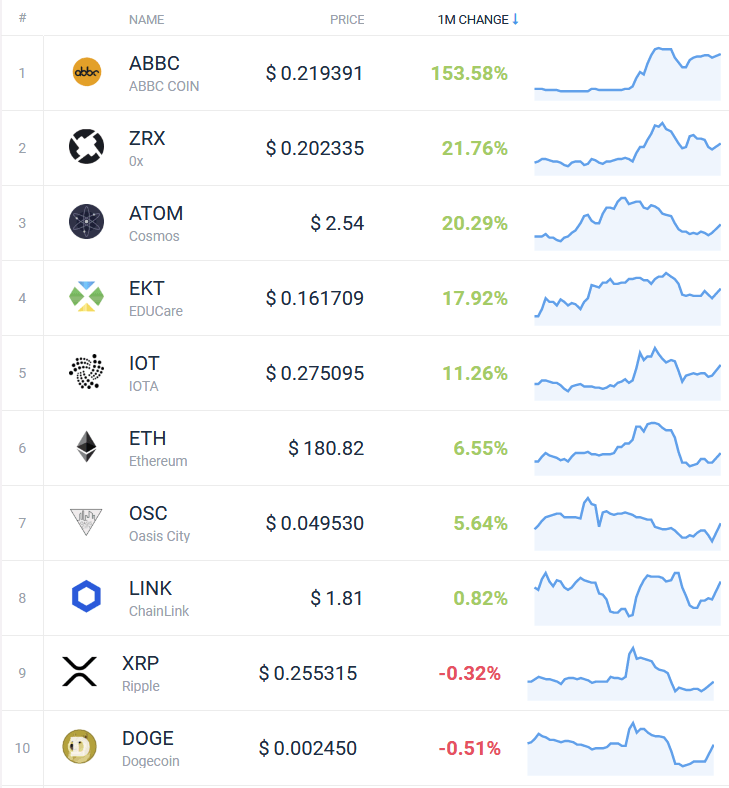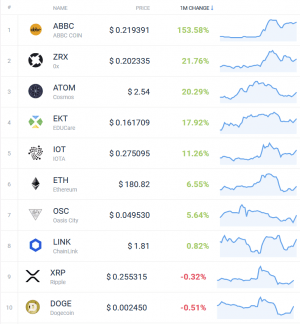 Source: Coincodex, October 1, 06:54 UTC
If we take a look at the top 50 coins by market capitalization, the situation is somewhat greener this time, and we see 9 coins appreciating in September, including the mentioned ETH. At the very top sits ABBC with a massive 153.58% rise, especially when compared to the second-placed ZRX which appreciated 21.76%. It's followed by 3 coins with 11%-20% rises, while the remaining currencies have seen somewhat more modest numbers, ranging from LINK's 0.82% to IOTA's 11.21%.
Top 10 losers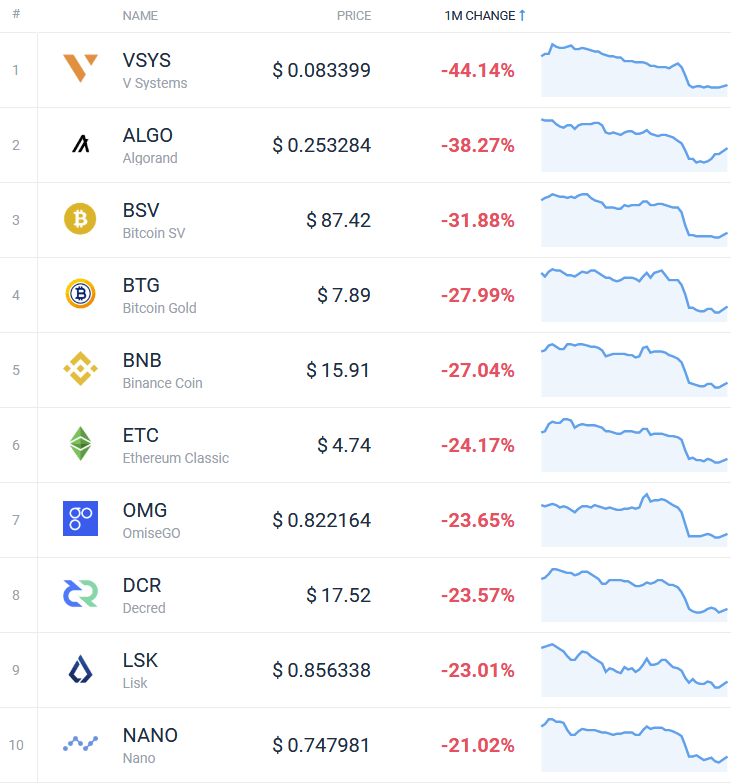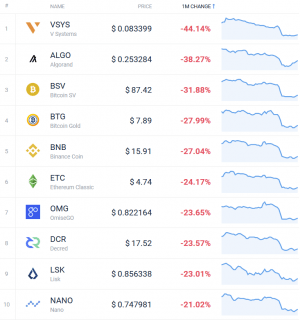 Source: Coincodex, October 1, 06:54 UTC
Many coins had been in red last month, and the reddest 10 of them all have all dropped by more than 20%. The least to drop is NANO with 21.02%, followed by six coins in the 21%-28% drop range, including ETC, which was one of only two winners last month. BSV dropped by 31.88% and ALGO by 38.27%, with VSYS standing in the number 1 spot with -44.14%.
Winners & losers from the top 100/200
Moving on to the top 100 category, we find SXP as the winner with a whopping rise of 551.60%, followed by the above-mentioned ABBC in the second and BCV in the 3rd place with 88.56%. At the opposite end, we find AOA, which dropped 48.97%. VSYS is in the second place, and NEX follows it with a drop of 42.16%.
The situation changes slightly in the top 200 coins by market capitalization. While SXP keeps its first place, it's now followed by MBC with a massive 221.33% rise and LOKI with 196.42%. A last month's winner, ATP, now leads the loosing batch of coins, having dropped 74.84%. FST with 70.95% is right behind it, while the next in line is AOA.
---