Citigroup Ready to Go Crypto as Goldman Sachs 'Wades Deeper into' Bitcoin (UPDATED)
"A surge in interest from clients" has motivated the financial giant Citigroup to move into the world of crypto – after the bank stated that it was considering the launch of crypto trading, custody and financing services. Meanwhile, Goldman Sachs reportedly started trading bitcoin (BTC)-linked derivatives. (Updated at 14:29 UTC with more details about Goldman Sachs.)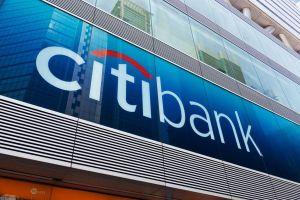 Speaking to the Financial Times, Itay Tuchman, Citigroup's global head of foreign exchange, claimed the bank would not be rushed into committing itself on crypto-related matters and was still "not decided whether it will offer clients cryptocurrency-related services."
Tuchman stated:
"There are different options from our perspective and we are considering where we can best service clients. […] We shouldn't do anything that's not safe and sound. We will jump in when we are confident that we can build something that benefits clients and that regulators can support. [...] I don't have any FOMO because I believe that crypto is here to stay and that we are just at the very beginning of the market. This isn't a space race. There is room for more than just one flag."
But it appears that Citi now realizes that crypto adoption has become inevitable for large banks, as Tuchman conceded that his firm has witnessed what he termed as "very rapid" growth in interest in BTC "across a broad spectrum of clients including large asset managers."
This interest has taken the shape of requests for "research," while some clients reportedly "wanted to trade a range of coins through the bank and to finance deals with cryptocurrency holdings."
However, he discounted a so-called "prop-trading effort," whereby banks trade on their own accounts.
The development comes hot on the heels of a bullish BTC move from Goldman Sachs, which, per Bloomberg is "wading deeper into" the bitcoin market with a non-deliverable forwards offering – a derivative pegged to the price of BTC price that pays investors in fiat.
Max Minton, Goldman Sach's Asia-Pacific digital assets lead, was quoted as stating:
"Institutional demand continues to grow significantly in this space, and being able to work with partners like Cumberland will help us expand our capabilities. [The non-deliverable forwards option is] paving the way for us to evolve our nascent cash-settled crypto-currency capabilities."
Also, the bank informed its markets personnel on Thursday that a newly created cryptocurrency trading desk had successfully traded two kinds of bitcoin-linked derivatives (cash settled bitcoin futures and non-deliverable forwards), CNBC reported, citing an internal memo.
Goldman is seeking to broaden its market presence by "selectively onboarding" crypto trading institutions to expand offerings, the report said, adding that the firm also launched a new software platform this week that provides the latest cryptocurrency prices and news to clients.
"Please note, the firm is not in a position to trade bitcoin, or any cryptocurrency (including Ethereum) on a physical basis," the note reads.
At 14:27 UTC, BTC trades at USD 56,931 and is unchanged in a day. The price is up by 6% in week, trimming its monthly losses to less then 2%.
___
Learn more:
- Bitcoin Coming to US Banks
- UK Banks Getting Tough on Bitcoin, But AML Rules Are The Real Problem
- Banks Should 'Say Thank You, Crypto' after Bumper Boost in Customers
- With Banks Turning to Bitcoin, Is It Finally Time to Long the Bankers?
---