Chinese Miners Block Mainland IP Access as Beijing's Purge Intensifies
China's struggle with Bitcoin (BTC) miners appears set to rumble on, as two Chinese players moved to restrict access from Mainland Chinese IP addresses – and one of the biggest mining hotspots in the country making ominous statements about mining "shutdowns."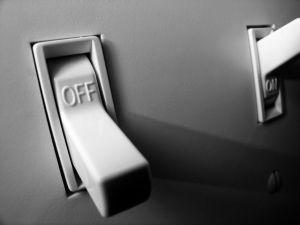 BitDeer, a mining group established by the Bitmain co-founder Jihan Wu earlier this year, posted a notice on its website claiming that as of this evening (China time) it will block all access to users with Mainland Chinese IP addresses.
And per Jiemian, Mars Cloud Mine is also enacting a block on Mainland IPs, claiming that it is "paying attention to developments and relevant policies," and was attempting to "ensure the continuous operation of the platform."
BitDeer's own statement was almost identically worded in parts, with references to "actively cooperating" with regulatory sentiment and acting in order to ensure the "compliance" of the wider mining industry. The firm wrote:
"BitDeer will block all IPs from Mainland China to further ensure that the platform does not provide services to residents of the Mainland."
On Twitter, one user claimed that only IP addresses were currently being geoblocked, meaning VPN users from the Mainland were still able to use Mars Cloud Mine services.
The Multicoin Capital partner Mable Jiang offered some analysis, writing that "short-term pain is inevitable," and conceding that mining regulation was "going to impact the market, "with a real danger of miners' "potential capitulation"
But, she added, the development could involve a changing of the guard for Chinese miners, rather than the end of Chinese BTC mining as we know it. Jiang wrote:
"We're [...] observing a systematic paradigm shift from the 'retail whale' to the 'institutional whale.' The difference [between] the two is not the current hashrate holding (because both could have big hashrates under management), but the ability to hedge and manage financial risk and the access arbitrage e.g. rig supply, costs of electric power, and farms, information edge on regulation."
Regardless, there can be little doubt that China is now gunning for crypto miners, if not because of its destain for crypto per se, but out of fear that it is too far behind on its goal of reaching carbon neutrality by 2060. As previously reported, Beijing has been leaning on some of its most highly coal power-dependent regions to slash their carbon emissions with a large spike in anti-mining rhetoric in recent state-run news releases.
Some will claim the writing has been on the wall for some time: Hotbeds of mining operations like the Xinjiang Uygur Autonomous Region were told to fall into line with carbon emissions targets earlier this year.
And one of these has now responded, with a draft proposal from the Inner Mongolian Autonomous Region (IMAR) comprising eight measures that would severely limit the options of most large-scale miners in the region. Republished by NBD, the proposals include criminal prosecution for energy providers who fail to declare they are providing power to mining firms and the removal of special legal status from crypto miners posing as Big Data centers.
Interestingly, the draft measures, authored by the policy-making IMAR Development and Reform Commission, also contain a proposal to shut down internet cafes and PC gaming rooms that have repurposed themselves as smaller mining centers – a practice that has become increasingly popular in the wake of the coronavirus pandemic.
The anti-mining rhetoric has continued in recent days, with one Xinhua report carrying claims that market volatility is likely to ramp up power consumption yet further in China.
However, there are suggestions that Beijing's efforts to reign in its power consumption to meet carbon targets are causing disruption in China. Per Xinhua's Liaowang publication (via Sina), some cities have decided to cut power to street lighting and public LCD screen displays in a bid to slash power consumption, while job losses are possible elsewhere in the nation.
___
Learn more:
- 'Next Great Miner Migration Will be Away from China' - Poolin Exec
- Bitcoin Mining Council: Promotion, Cabal, Attack on BTC, or Pointless?
- Key Clues Emerge as to What Beijing Really Thinks About Bitcoin & Mining
- Analysts See 'Seismic shift' In Bitcoin Mining Amid Chinese 'Crackdown'
- Moving to Green Bitcoin May be Moving To a Two-Tier Bitcoin
- Green Investments Help Bitcoin Miners Amid Possible Regulatory Crackdown
- Proof-Of-Bitcoin Needed As Critics & Competitors Unite To Play Climate Card
- A Closer Look at the Environmental Impact of Bitcoin Mining
---