Chinese Digital Yuan Spending on the Rise Despite COVID-19-induced Slump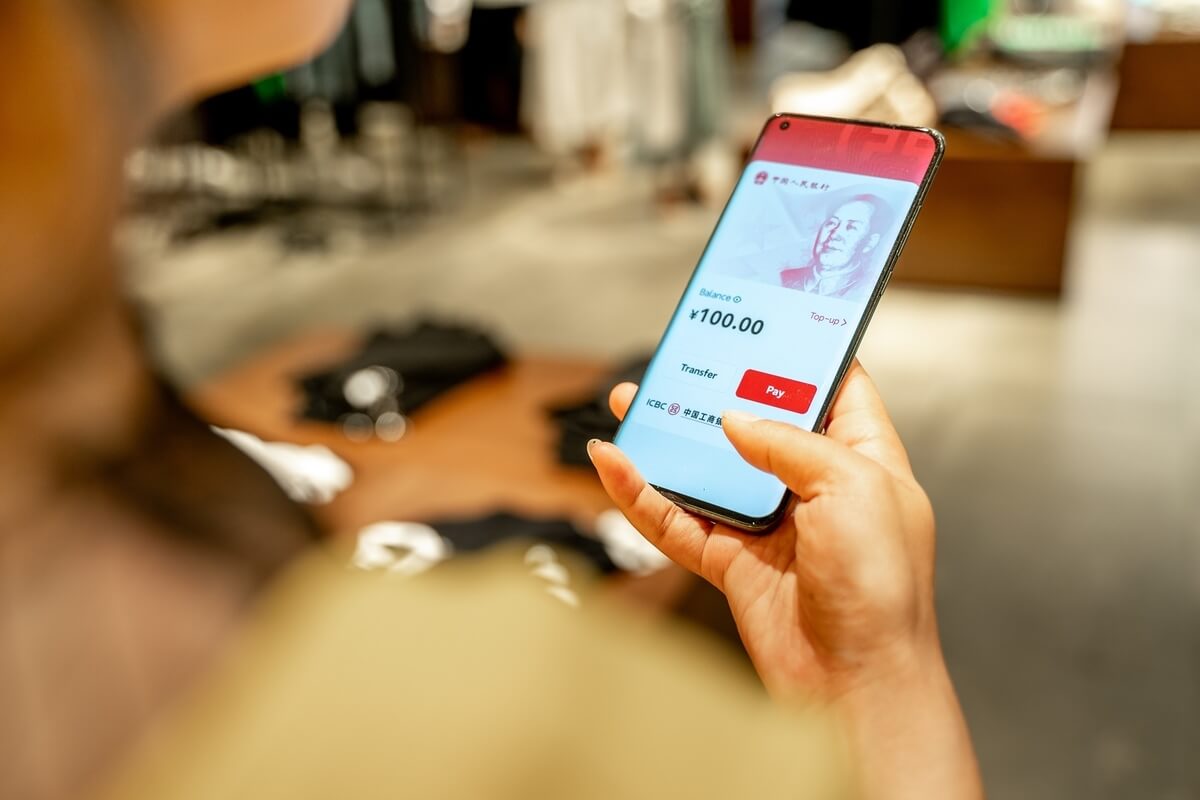 Digital yuan usage has grown x18 in the past 12 months in China – as the central bank-issued token continues to find new users.
According to the central People's Bank of China, transaction volumes reached the USD 13 billion mark at the end of last year, with a total of 261 million personal wallets now open in pilot zones.
The media outlet JRJ reported that JD.com, China's answer to Amazon, also reported that customers used digital CNY wallets to pay for around USD 60 million worth of goods and services on the platform during the recent "618" festival.
In China, 618 (June 18) is akin to the United States' Black Friday or Cyber Monday – a two- or three-week period whereby e-commerce platforms offer products at discount prices, leading to often-feverish buying.
Reuters reported that total sales on JD.com only rose by 10.3% in the lead-up to this year's 618, a figure that represents a "sharp" downturn from "the 2021 event's growth of 27.7%."
The 10.3% figure is JD's lowest ever growth rate, and, per Reuters, shows "how consumer appetite in the world's second-largest economy has been hit by lockdowns to halt the Omicron variant of coronavirus and slowing economic conditions."
Regardless, digital yuan spending figures represented a silver lining for JD, which has become one of the most active and vociferous private sector advocates of the token.
JD began allowing customers in pilot areas to use their tokens on its platform in December 2019. It has since given away millions of USD worth of e-CNY to customers in the 23 cities that are currently in the pilot zone.
In the lead-up to this year's 618 event, the platform and its partner banks gave away some USD 1.5 million worth of e-CNY tokens to citizens in the pilot zone.
Meanwhile, the token is breaking new ground in the financial sector. Sina reported that the token has successfully been used to pay for housing deposits in Guangdong.
And, Huangzhou.com reported that a state-run "big four" lender, the China Construction Bank, has added pilot functions to its mobile app that allow customers to use the digital yuan to pay for wealth management products.
The same media outlet also noted that a Chinese man had made history by using digital yuan funds to pay for vehicle insurance.
It added that a branch of the Agricultural Bank of China had also this month issued a loan worth USD 224,000 – paid out in digital yuan – to a local concrete-producing firm that has been badly affected by the pandemic.
____
Learn more:
- Chinese Banks Launch Automatic Digital Yuan-to-Fiat Conversion Tools
- Alipay Provides Digital Yuan Boost as COVID-19 Deals PBoC Blow

- Digital Yuan Now Being Used to Pay Taxes in Chinese Pilot Zones
- Chinese Man Uses Digital Yuan to Pay Court-issued Fine in Legal First

- New Tencent Digital Yuan Wallet Preparing to Launch
- Ex-Chinese Central Bank Chief Says Digital Yuan Not Intended for International Trade
---