China Using Blockchain Power to Boost Post-COVID 19 Tourism
The Chinese island province of Hainan wants to use a blockchain technology-powered "points" program to boost tourism to the region. The project will operate alongside a recent project that will see Hainan create the nation's first blockchain free trade zone.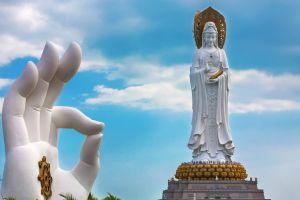 Per the Economic Information Daily, authorities in Hainan said that they are hoping to boost tourism in the wake of the coronavirus pandemic, and want to allow travelers to the popular destination to use a single, unified blockchain platform for a wide range of activities.
The province spoke of creating "blockchain points" for tourists, allowing visitors to pay for public transportation, hotel accommodation, restaurants, cafes, bars, shopping and admission to tourist attractions.
The authorities added that creating a blockchain-powered infrastructure would help "all sectors of the tourism industry" cross-promote their products and services.
The province was last year selected to operate a USD 142m-backed blockchain sandbox-like project that will nurture blockchain companies working in the financial sector.
Earlier this month, the Bank of China, a large, state-owned commercial bank, said that its blockchain-powered, cross-border trade financing platform in the port had already handled some 60 foreign exchange trade deals for seven companies based in the zone.
Meanwhile, IT Time has reported that health authorities have green-lighted the use of a blockchain solution that allows travelers between Guangdong and Macao to share health information in real-time – providing a tourism boost for both areas.
Under coronavirus-fighting measures, citizens and residents in China have been issued with health codes – which they must present to authorities in other areas if they wish to travel. Only individuals with green codes are allowed to visit other parts of the country. However, the can cause massive backlogs for tourist operators.
The new solution, however, allows travelers to share their health code information in less than two minutes. It was created by Tencent's neobank subsidiary WeBank.
Across the sea in Japan, a tourism hotspot is also turning to blockchain to help it drive up the number of travelers – and alcohol enthusiasts – visiting the city.
___
Learn more:
Shanghai Initiates Blockchain-powered 'Cultural Tourism'
New Partnership Lets Travelers Book Expedia Hotels with Bitcoin
---