Chainlink Price Up 45% as Rally Continues
In the almost impeccable sea of green that's the top 20 list this week, one coin keeps standing out as the greenest of 'em all – Chainlink (LINK). Meanwhile, the network came out with several announcements.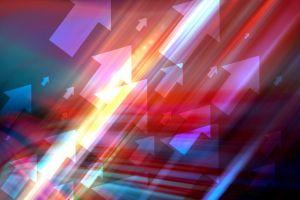 Just two days ago we reported that this no longer 15th, but 13th coin by market capitalization (USD 1 billion) took the lead among its 19 other colleagues in the top 20 coins list, with a 33% rise, compared to Tron which placed second with a 12% rise. The week keeps on giving for Chainlink, as it now appreciated 45% in the past seven days (10:57 UTC). And though Tron is still in the second place - even rising to 21% - rather than narrowing the gap, Chainlink doubled it.
In the seven-day-change category, only LEO Token (6.81%) and BTC (0.31) have dropped. The least to appreciate in this time frame is Tezos (1%).
That said, at pixel time, Chainlink trades at USD 2.91. The charts show a gradual rise starting on October 6th, today reaching the highest level in the last 30 days, in which time it appreciated more than 50% in total. It's now moving toward its highest price in the last three months (USD 3.21). All in all, over the course of the last year, Chainlink's price is up 728%.
LINK price chart: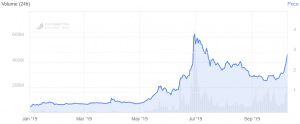 And though the market doesn't seem particularly interested in major announcement concerning some coins (we're looking at you, Tether), it seems that it's reacting swiftly – and positively in this case – to the news coming out of the Chainlink network. Just two days ago the market participants couldn't be quite sure as to why the price is rising so much, but it seems to be affected by a string of recent announcements.
Looking at October only:
An engineer at Chainlink claims that it means more adoption for Chainlink:
---