Central Banks Could Partner with Private Sector on CBDCs
The idea of central banks running the entire central bank digital currency (CBDCs) show is "out the door," and is being replaced by the private-public partnership, according to Tommaso Mancini-Griffoli, Deputy Division Chief in the Monetary Capital Markets Department at the International Monetary Fund (IMF).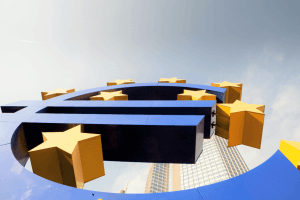 Today, he was speaking during the latest episode of The Money Movement, hosted by the CEO of crypto financial services firm behind the USD Coin (USDC) stablecoin, Circle, Jeremy Allaire.
Mancini-Griffoli explained that the concept of a synthetic CBDC is more popular now, which he says is a public-private partnership, bringing forth a central bank liability. While the original concept of CBDCs presumes central banks are completely in charge of everything related to this coin, from creation to distribution, the banks actually find the concept quite risky and costly, despite the benefits.
With a synthetic CBDC, a part of the process - and therefore much of the cost and risk - is transferred to the private sector, such as choosing the technology, building the trading interface, screening the customers, etc. What happens here is the marriage between the two sectors, and between innovation and regulation. It's meant to create financial instability, said Mancini-Griffoli, while encouraging innovation but within a regulated environment. There are still questions to be answered - most notably, where is the line drawn between the responsibilities of the private and those of the public sector, particularly when it comes to the issuance of the token?
However, Mancini-Griffoli concluded that "the intention is not to rock the boat in the banking world."
A fraction of it has served the world well, he said, and using new technology to change banking is not always necessary as it may destroy the part that works well. But the situations is not "banks vs innovators" or "banks vs stablecoin," he said, and there's a likelihood that banks will adopt a lot of the new technologies. What's good in stablecoins will be adopted by banks, and there will probably even be partnerships between bank and payment services, something similar to what we're starting to see today.
That said, we should keep in mind that the banking sector is essentially funded by wholesale, and Mancini-Griffoli said that "there wouldn't be an enormous move of deposits away from banks towards new system of payments."
The Chicago Plan and China
Other Allaire's guests today were Michael Kumhof, Senior Research Advisor at Bank of England, and Dr. Chuanwei David Zou, Chief Economist of Wanxiang Blockchain Inc, and former Chief Economist at major Bitcoin hardware manufacturer Bitmain.
Kumhof, drawing on his previous extensive research and published work, said that "CBDC is a little cousin of the Chicago Plan" - a collection of banking reforms suggested by University of Chicago economists following the Great Depression in the 1930s. The idea behind this is 100% reserve banking, meaning that that banks should be required to have full coverage for money they lend, which would replace the fractional reserve banking system.
The Chicago Plan "is not on the drawing board," said Kumhof, "but CBDCs are," with China being the furthest ahead.
China's DCEP (digital currency electronic payment) is liability of the People's Bank of China, and it's backed 100% by deposit reserves, said Zou. There's a wholesale and a retail layer to it, with the People's Bank of China issuing it to commercial banks in a wholesale approach, and they distribute it to public for retail use. Its registration center is recording all DCEPs in circulation, its ownership, etc., while the certification center manages the know-your-customer process centrally. It doesn't really rely on blockchain, said Zou, and it's much more similar to a token, which Allaire described as "a centralized cryptocurrency."
Among DCEP's benefits, said Zou, it will improve financial inclusivity, as it's easier to get a DCEP wallet than a bank account, particularly for foreigners. Individuals and foreign companies will be able to have a wallet in the near future, which will improve cross-border payments, allow them to transact with the Chinese economy directly, and allow DCEP to become "a staple of international trade," changing the economic relationship between China and other countries. While there are no plans for cross border tests, Zou said, it's kept in mind, and Chinese government will work closely with other governments in order to respect their monetary sovereignty.
---