CBOE Puts Brakes on Bitcoin Futures
The Chicago Board Options Exchange (CBOE) has announced that its CFE futures exchange platform will not be adding a Bitcoin (XBT) futures contract this month. The exchange operator also says it is currently considering its future stance on cryptocurrency derivatives trading.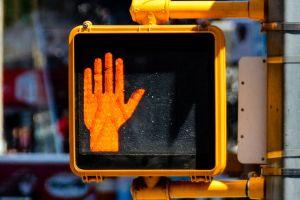 According to an official release, the CFE operator stated, "The CFE is assessing its approach with respect to how it plans to continue to offer digital asset derivatives for trading. While it considers its next steps, the CFE does not currently intend to list additional XBT futures contracts for trading."
The exchange noted, however, that "currently listed XBT futures contracts remain available for trading" – meaning existing futures listed last month (XBTM19) will continue to run until June.
Cryptocurrency enthusiasts on Twitter and Reddit speculated that low trading volumes and competitor success may have been contributing factors in the CBOE's decision.
Rival CME exchange last month announced it had hit a new record of 18,338 bitcoin futures contracts traded, equivalent to around USD 360 million – although figures from March have been significantly lower.
Meanwhile, the Unites States' top financial regulator, the Securities and Exchange Commission (SEC), is still deliberating whether or not to approve a Bitcoin exchange-traded fund (ETF), and some claim the latest CBOE decision does not bode well in this regard. MisterLister lamented on Twitter, "ETF approval can't be further away at this point."
____
Bitcoin price chart: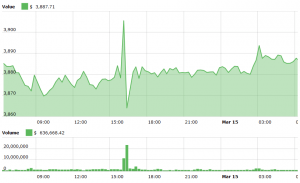 ---