Calvaria Price Prediction 2023 – 2030
Disclosure: Crypto is a high-risk asset class. This article is provided for informational purposes and does not constitute investment advice. By using this website, you agree to our terms and conditions. We may utilise affiliate links within our content, and receive commission.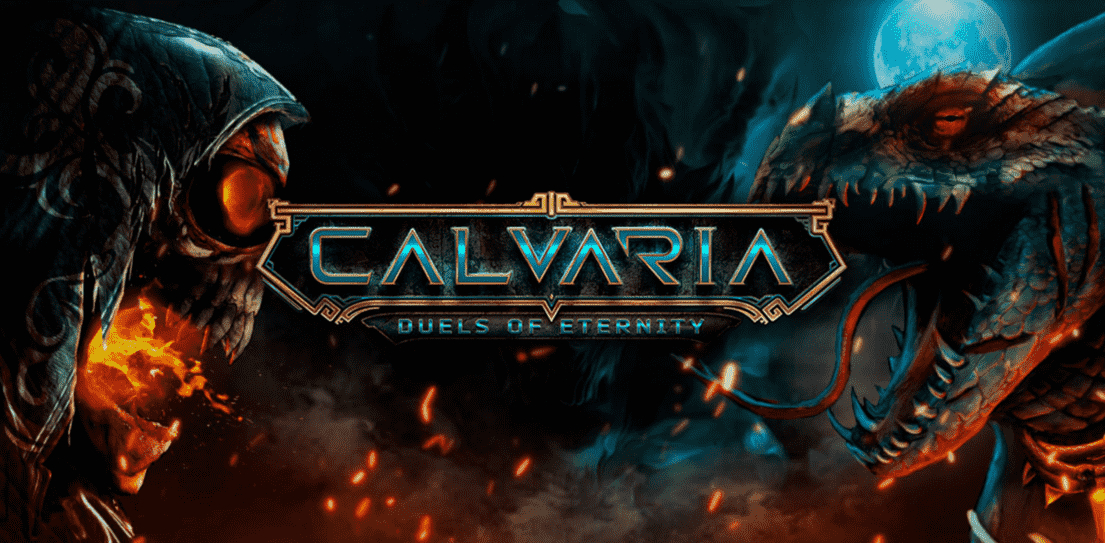 Disclaimer: The Industry Talk section features insights from crypto industry players and is not a part of the editorial content of Cryptonews.com.
The past 18 months have seen remarkable growth in the blockchain gaming sector, with an abundance of projects launching that look to innovate and provide exciting rewards potential. One of these projects is Calvaria – a groundbreaking crypto trading card game that offers 'true' ownership of in-game assets. 
This article presents our in-depth Calvaria price prediction, diving into the project's value potential for the months and years ahead before highlighting how investors can buy Calvaria tokens today at a significant discount. 
Calvaria Price Prediction Summary
Calvaria is already being touted as one of the next crypto bull run coins due to its compelling gameplay mechanics and innovative NFT integration. With that in mind, presented below is a brief overview of our Calvaria price prediction for the years ahead:
End of 2023: In the coming months, the project's developers aim to enable investors to buy Calvaria tokens through various centralized exchanges (CEXs). Once this occurs, the increased accessibility and liquidity could push the RIA price up to $0.10 by the end of 2023.
End of 2025: Blockchain gaming is one of the fastest-growing sectors of the crypto market, providing a solid foundation for Calvaria to flourish. Due to this, our Calvaria price prediction 2025 estimates the token could reach the $0.50 level by this point.
End of 2030: Looking even further ahead, our RIA coin price prediction forecasts the token could be valued at $0.90 by 2030. This would represent a 4,400% increase from the current presale price. 
Calvaria Price History
Before exploring our Calvaria price prediction, it's crucial to provide an overview of what Calvaria is and why it is attracting so much attention from the crypto community. In simple terms, Calvaria is a new 'GameFi' project that looks to combine exciting trading card-based gameplay with NFT integration. 
As noted in Calvaria's whitepaper, the game is set in a fantasy universe where three factions are battling for control. Players can align themselves with one of these factions, at which point they can begin collecting cards and creating their deck. Like other trading card games, players can then conduct player-vs-player (PvP) battles to earn rewards.

Calvaria differentiates itself from other games by offering a variety of game modes for players to choose from. Players can opt for the single-player campaign, which allows them to dig into the intricacies of Calvaria's universe, or opt for the main PvP mode. By choosing the latter, players have the chance to test their skills and win eRIA – Calvaria's in-game rewards currency.
However, this article focuses on Calvaria's second ERC-20 token – RIA. RIA is the token that provides economic stability to the Calvaria ecosystem and is the one being offered through the project's crypto presale phase. There is a fixed supply of one billion RIA tokens, with 30% of these being delivered to presale investors.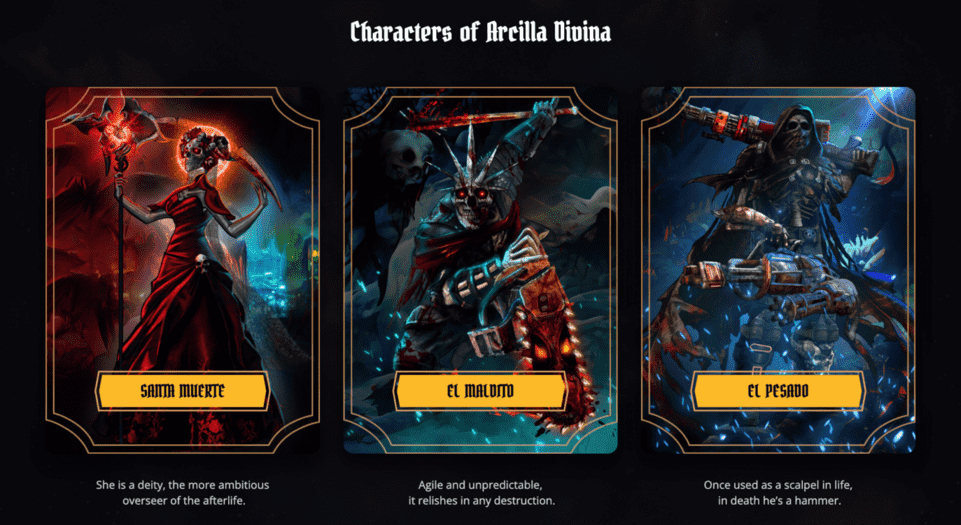 The combination of RIA and eRIA tokens will provide the foundation for players to earn tokenized rewards through skilled gameplay. Moreover, players will also fully own their in-game assets because they are structured as NFTs. This provides pathways for them to be traded on Calvaria's in-game marketplace – or even on third-party marketplaces like OpenSea.
Finally, although players must purchase an NFT card deck to play the entire game, Calvaria's team will also offer a free-to-play version. This version will entice casual gamers to check out Calvaria's features – and provide a seamless transition to the paid version if they wish.
Those looking to learn more about Calvaria and its offering can join the official Telegram channel. But for now, let's briefly recap the key points covered in this section: 
Calvaria is a revolutionary PvP trading card game built using blockchain technology.
The game has two native tokens, RIA and eRIA, both crucial to the ecosystem's stability.
Calvaria will have a free-to-play and a paid version of the game, ensuring no one is left out.
Players will have full ownership of their in-game assets because they are structured as NFTs. 
RIA Price Prediction 2023
Those searching for the best crypto under $1 may wish to consider investing through Calvaria's presale, as this project looks to have exceptional long-term potential. Much of this potential is derived through Calvaria's gripping gameplay mechanics, combined with its accessibility to the masses.
As touched on earlier, Calvaria's team will offer a free-to-play version of the game, available as a mobile app through the App Store and Google Play. This eradicates the high barriers to entry that have plagued other blockchain games, enabling players to get a feel for Calvaria's offering before moving to the paid version.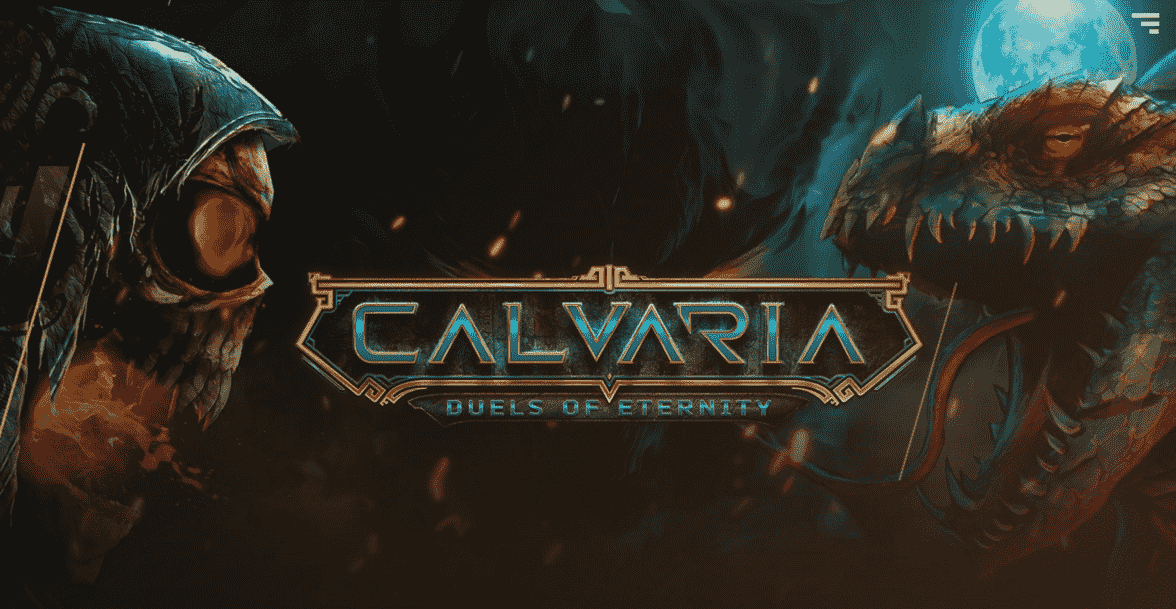 Moreover, Calvaria's PvP battling feature will enable players to employ various strategies to win card duels and obtain prizes. As the Calvaria community builds more powerful decks and improves their skills, players must adapt to ensure they come out on top in these duels. This ensures Calvaria's gameplay remains engaging over the long term, providing a solid foundation for RIA's value to grow. 
Due to the points mentioned above, there's undoubtedly scope for RIA to be the next cryptocurrency to explode once it is listed on major exchanges. Thus, our Calvaria crypto price prediction estimates the coin could be worth $0.10 by the end of 2023.
Calvaria Price Prediction 2025 – 2030
Finally, how does our Calvaria coin price prediction look over the long term? According to a recent article by Crypto.com, the blockchain gaming sector is estimated to have a value of $50bn by 2025. This exponential growth will provide the platform that GameFi projects like Calvaria need to succeed.
Moreover, Calvaria's team aims to add further use cases to the RIA token, ensuring a solid level of demand in the years to come. These use cases include a fully-fledged decentralized governance system and a staking feature – the latter of which will provide daily passive income rewards.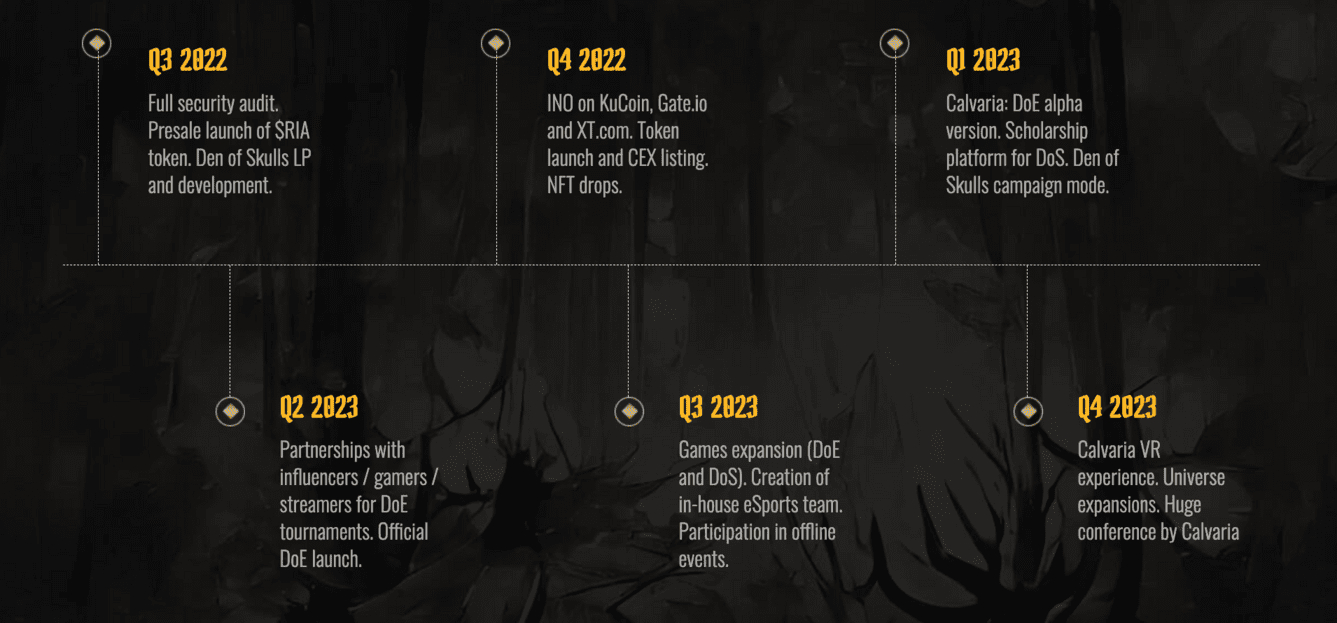 Calvaria could also be one of the best long-term crypto projects thanks to its immersive world. Within this world, players can continually upgrade their card decks and purchase power-ups, all of which are structured as NFTs. Since the in-game items are denominated in RIA, this ensures tokens are constantly changing hands, providing stability to the ecosystem.
Combining all these elements will enable Calvaria to grow and flourish in the years ahead. As such, our Calvaria price prediction 2025 estimates the token could be valued at $0.50. Moreover, our Calvaria price prediction 2030 sees the token head to the $0.90 level – a 4,400% increase from today's presale price. 
Potential Highs & Lows of Calvaria Coin
Identifying the next big crypto in today's market can be challenging – yet Calvaria offers a ray of hope for investors who have been beaten down by the ongoing 'crypto winter'. Bearing that in mind, detailed below are the potential highs and lows of Calvaria's price for the coming years: 
| | | |
| --- | --- | --- |
| Year | Potential High | Potential Low |
| 2023 | $0.10 | $0.055 |
| 2025 | $0.50 | $0.15 |
| 2030 | $0.90 | $0.70 |
What is Calvaria Used For?
Before deciding how much to invest in cryptocurrency, it's essential to understand the merits of a potential investment. Relating this to Calvaria, let's take a closer look at the project's use cases:
P2E Gaming Rewards
Naturally, Calvaria's main feature is its underlying gameplay mechanics. As mentioned earlier, Calvaria is an NFT-based trading card game hosted on the blockchain, providing players with true ownership of their in-game assets. However, Calvaria also offers scope for players to earn tokenized rewards through skillful gameplay.
Thus, Calvaria follows the path laid out by many of the best play-to-earn games – yet takes things one step further by also offering a free version of the game. Although this version doesn't provide rewards, it does allow players to see how much they would have earned if they were using the paid version – helping foster a seamless transition if the player wishes.
Staking
RIA also has the potential to become one of the best staking coins on the market since Calvaria's team will offer a way for players to lock up their tokens and receive regular passive income. A total of 250 million RIA, or 25% of the token supply, will be allocated to the staking pool – the largest pool in Calvaria's ecosystem.

Interestingly, Calvaria's team has plans to transition to a decentralized autonomous organization (DAO) in the future, which will mean users who have staked their tokens can have a tangible impact on the project's governance. Again, this gives users another reason to acquire RIA tokens and stake them long-term. 
Investment Opportunity
Finally, RIA tokens can be used to gain exposure to Calvaria's growth. Since RIA is a crucial component of Calvaria's ecosystem, demand for the token will naturally rise as the platform expands. Since the supply of RIA is fixed, any demand increase will likely result in value increases.
This scenario has played out numerous times in the crypto market, with projects such as Decentraland and Axie Infinity both seeing substantial price increases in their native tokens when their games began trending. Calvaria's team aims to accomplish a similar feat while ensuring the project remains appealing over the long term.
What Drives the Price of Calvaria?
Like all of the best altcoins, the Calvaria token's price will be influenced by the laws of supply and demand once it is listed on major exchanges. Many factors can affect the supply and demand of a token, although detailed below are three of the main ones as they relate to Calvaria: 
Compelling Roadmap
One of the main factors that can affect a token's price potential is its roadmap. A project's roadmap lays out the development team's plans for the future, detailing what they hope to achieve and how they aim to do so. 
A key thing to look out for in the roadmap is a clear plan for how the project's strategic goals will be attained. Roadmaps that are precise and unambiguous tend to be more 'credible', making the underlying project more appealing to investors.
Social Media Hype
Another factor that can affect token demand and drive price is social media hype. Retail investors tend to be influenced by emotions more than institutional investors, meaning that when a project is trending on social media, they're more likely to buy in due to FOMO (fear of missing out).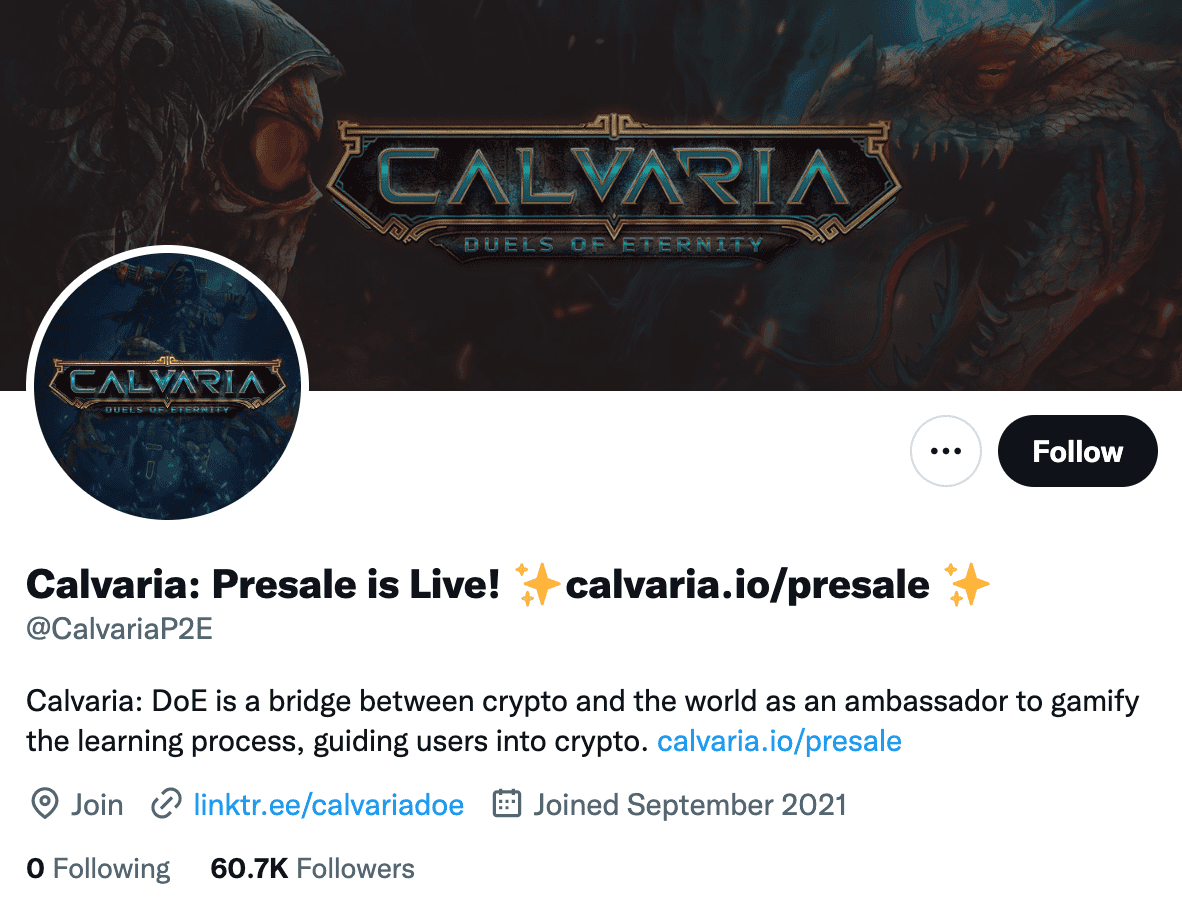 In addition, projects that become visible on social media can often end up featuring on mainstream media outlets. This creates a 'snowball effect' that leads to dramatic increases in awareness – and investment. 
Unique Use Cases
Finally, projects with unique use cases tend to be the ones that perform best over the long term. This is because the crypto market is ultra-competitive, meaning projects that don't stand out from the crowd can often just fall in with the others. 
Fortunately, Calvaria's approach hasn't been seen in this market thus far, providing a unique selling point (USP) for the project. This is a key reason why Calvaria has emerged as one of the hottest cryptos to buy this year.
How to Buy Calvaria
Before rounding off our Calvaria price prediction, let's take a closer look at the investment process. Like many of the top cryptos to watch, RIA is on offer through a presale phase, providing a limited-time opportunity for investors to acquire tokens at a discount.
So, without further ado, detailed below are the five easy steps that investors can take to buy Calvaria tokens today: 
Step 1 – Set Up a Crypto Wallet
Those looking to buy RIA tokens must first set up a crypto wallet. Notably, the crypto wallet must be compatible with the ERC-20 token standard – as this is the one that RIA uses.
We recommend using MetaMask for this, as it can be downloaded for free and set up in minutes. Simply head over to MetaMask's website, click 'Download', and follow the instructions to set it up on iOS, Android, or Google Chrome.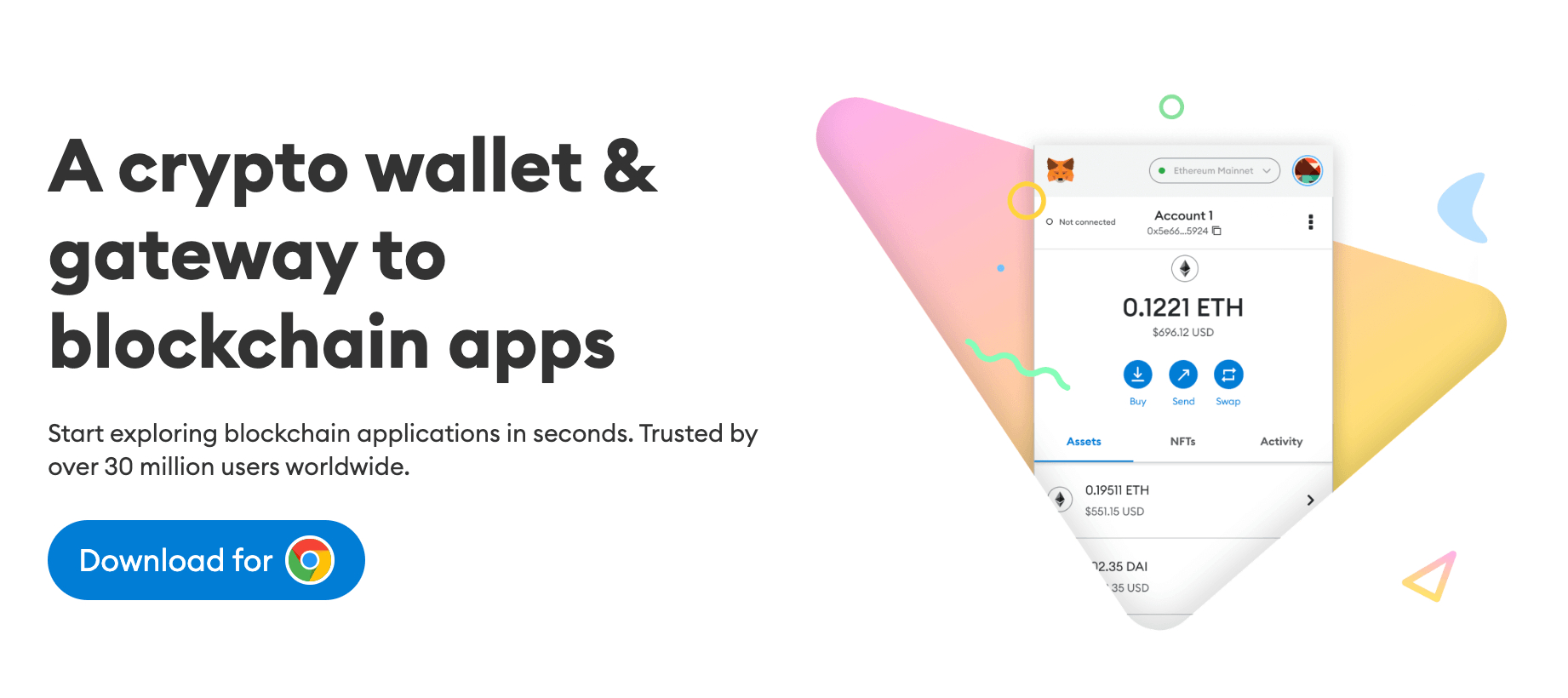 Step 2 – Obtain Crypto for Exchange
Next, investors must obtain some crypto to facilitate the exchange into RIA. At present, Ethereum (ETH) and the ERC-20 versions of USDT, USDC, BUSD, and DAI are all supported by Calvaria's presale. These coins can be easily purchased using a leading CEX or DEX. 
Alternatively, investors can also buy ETH directly through Calvaria's website. This can be completed using a credit/debit card, making the process easy for beginners.
Step 3 – Connect Wallet to Presale Dashboard
Head over to Calvaria's website and click 'Buy Now'. Click 'Connect Wallet' on the following page and follow the instructions to link the wallet created in Step 1.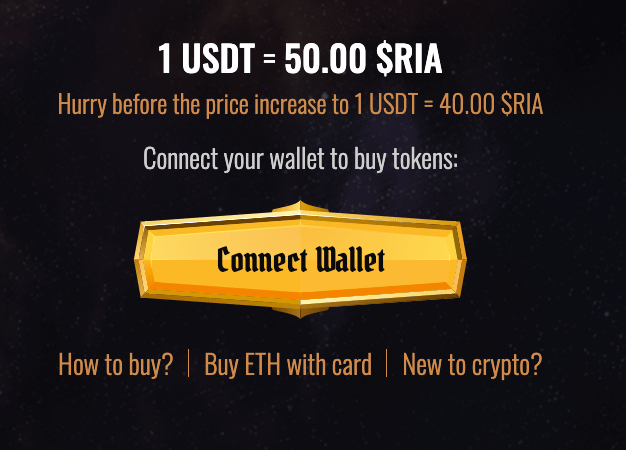 Step 4 – Buy Calvaria Tokens
An order box will then appear, much like the one below, in which investors can choose which crypto they'd like to use and the number of RIA tokens they'd like to purchase (minimum 1,000). Once everything has been double-checked, all that's left to do is click 'Buy'.

Step 5 – Claim Calvaria Tokens
There is no vesting period with RIA tokens, meaning investors can claim their purchased tokens through the Calvaria website once the presale phase has concluded.
Best Place to Buy Cryptocurrencies
While Calvaria can be purchased from the Uniswap exchange, it is possible that this crypto may be listed on other exchanges such as Binance in the future. 

Binance is the biggest cryptocurrency exchange in the world – and has listed more than 400 cryptocurrencies. A listing on this exchange can help the trading volume of any token increase. On Binance, investors can benefit from low trading fees – starting at just 0.1% per transaction. Investors can purchase BNB – the native token, and get up to 25% in trading discounts. 
Apart from cryptos, you can also purchase stablecoins on the exchange. Certain cryptos and stablecoins can also be staked to generate annual yields. Through the swap farming mechanism that Binance supports, investors can pair different cryptos through a liquidity pool. 
Advanced traders can access tools such as leverage, to maximize on their trades. Futures and margin trading is also supported on the Binance exchange. Beginners can test trading strategies and trade with virtual funds on a demo account. By joining the Binance Academy, users can access online articles and increase their knowledge on the cryptocurrency space. 
Used by more than 160 million – Binance is available in 100+ countries. The exchange supported deposits via ACH transfers, wire transfers, credit/debit cards, VISA, and Mastercard. However, Binance charges an additional 4.5% per transaction when payments are made via credit cards. ACH transfers are free of cost. 
Calvaria Price Prediction – Conclusion
To conclude, this article has presented our in-depth Calvaria price prediction, covering what the project is, its use cases, and its value potential for the months and years ahead.
Calvaria's presale is still ongoing, providing a limited-time opportunity for investors to buy RIA tokens at a substantial discount. A total of 10 stages will be offered during the presale, each with a gradually-increasing price point – meaning that the earlier investors get involved, the higher the discount they will receive.
FAQs
Is Calvaria a good investment?
Like many crypto projects, Calvaria could be a good investment for those that believe the crypto market will bounce back. The project's unique use cases and exciting gameplay mechanics will also make it appealing to investors with a keen interest in the blockchain gaming space.
What will Calvaria be worth in 2025?
Our Calvaria price prediction estimates that the token could be worth $0.50 by the end of 2025. This would represent a 2,400% increase from today's presale price.
What is Calvaria coin used for?
RIA tokens are used for staking and ensuring the economic stability of the Calvaria ecosystem. On the other hand, eRIA tokens are used for rewards distribution, yet both combine to make the Calvaria game functional.
How much is Calvaria worth?
At the time of writing, Calvaria is in stage 3 of its presale phase, meaning each RIA token is worth $0.02. However, the RIA price will rise to $0.055 by the end of the presale phase, providing an incentive for investors to buy tokens as early as possible.
---