Buterin Tells S Korea: Separating Blockchain & Crypto 'Is Difficult'
Ethereum co-founder Vitalik Buterin has told South Korean parliamentarians that blockchain technology and cryptocurrency are virtually inseparable.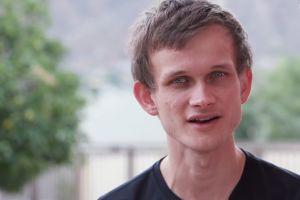 Buterin was speaking at a specially convened blockchain meeting at the South Korean parliament, the National Assembly.
The government has spoken on numerous occasions of separating its pro-growth stance on blockchain technology from its firm policing of the domestic cryptocurrency industry.
While Seoul has pledged massive public investment in blockchain technology, which it sees as a growth engine for the economy, cryptocurrency has been left somewhat in the shade. Initial coin offerings (ICOs) remain illegal in all forms in the country, after Seoul upheld a controversial ban earlier this year.
Cryptocurrency businesses, meanwhile, were last year stripped of tax breaks. They have also been classified in the same legal-financial category as gambling or nightlife firms, while venture companies can no longer invest in them freely.
Despite repeated calls from leading academics, blockchain and crypto business leaders and many influential politicians, the government has shown no sign that it is prepared to compromise its stance.
Per News1, Buterin stated, "Blockchain and cryptocurrencies are difficult to separate. […] Public blockchains rely heavily on cryptocurrencies. As such, cryptocurrencies are absolutely necessary."
The same media outlet noted that Buterin indicated that decentralized networks that do not restrict their participants must provide incentives to their participants – in the form of cryptocurrencies.
The Ethereum co-founder also stated, "The [quality] of ICO projects has certainly improved in recent times, and will continue to do so in the future." Meanwhile, in the U.S., a division at the Securities and Exchange Commission (SEC) released a framework for analyzing whether a digital asset is offered and sold as an investment contract, and, therefore, is a security.
Large South Korean companies continue to make blockchain developments apace. Yesterday, NH Bank, one of the country's largest commercial banks, announced it had launched South Korea's first P2P blockchain-powered banking service. According to Digital Daily, the bank says its new service will allow smartphone users to pay tax, utility and other bills via a blockchain platform.
And per Media SR, CJ E&M, the country's biggest entertainment industry company, told a blockchain conference that the technology was set to transform the one-person media market – speaking of content creators sharing their work on blockchain platforms and receiving "micropayments" in cryptocurrencies.
---