Factom Jumps by More Than 30%
When the whole market is sluggish and prices increase or decrease by less than 1%, Factom soars by more than 30% in the past 24 hours (UTC 09:27 AM.) This time, the boost behind the rally seems to be the community's support for the company that develops a system for securing millions of real time records using blockchain, following bullish news from the past seven days.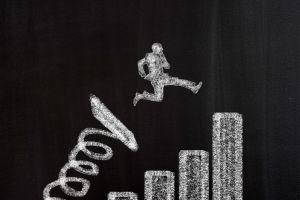 The coin is up by almost 30% over the past 7 days.
From a webinar that happened on January 15th, which covered basics of how to build blockchain into your apps using Harmony Connect, over the release of the new Factom blockchain explorer, to publishing an online guide for Evidence Capture, a Harmony Connect feature, the past week was certainly busy for Factom.
The project describes their Evidence Capture feature: "Think of anytime you need to provide evidence or proof that you followed the right protocols, had the correct information, or executed a decision. Maybe you need to verify every data point you collected that led to a milestone decision (like a home foreclosure). Or perhaps you need to prove you executed a decision based on the most up-to-date and factually correct information when working with third parties. In these instances, the timing of when data is captured is a critical component of capturing evidence."
Another big announcement that may have helped boost the price is that Factom joined Blockfolio Signal, a communications platform built exclusively for token teams to connect and engage with their communities, which already has more than 5 million users. Blockfolio itself is a popular cryptocurrency portfolio tracker. This means that the Factom team can now message all people holding their tokens with any news, thus joining more than 250 other projects which use this feature.
However, the rally is partly also continued from the one that started back in November, when the rest of the market slumped. Back then, several different announcements generated hype around the project, keeping it afloat and helping it decouple from the rest of the market. In the past week, the coin has gained almost 30%. Since the beginning of the bull run in November, the coin has doubled in price until now, going from USD 4.25 to USD 8.76 as of the time of writing. It currently ranks 57th by market cap.
However, no one knows how long the recent rally will last. For example, PAY, the token created by digital wallet and payment card company TenX, is down by almost 15% today after it rallied by 25% on Monday. However, it's still up by more than 110% over the past 7 days.
---