Bukele Teases Volcano-powered Bitcoin Mining Center as Exchange Arrives
Disclosure: Crypto is a high-risk asset class. This article is provided for informational purposes and does not constitute investment advice. By using this website, you agree to our terms and conditions. We may utilise affiliate links within our content, and receive commission.
Not everybody in El Salvador may be aboard the Bitcoin (BTC) boat – but the nation's bullishly pro-BTC President Nayib Bukele appears set to press ahead with his crypto plans nonetheless, with an overseas exchange opening its doors for business and a "sneak peek" at the nation's new "green" mining center.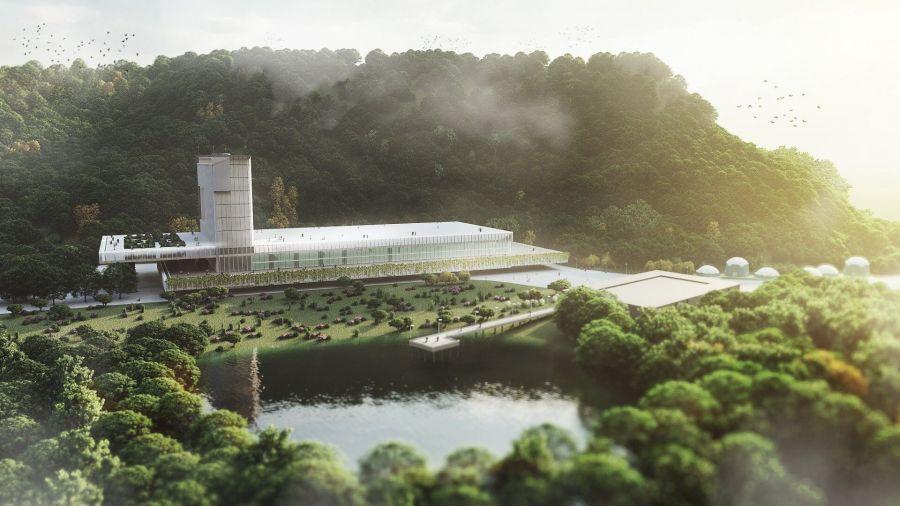 According to La Prensa Gráfica, a Guatemalan crypto exchange named Coincaex will become the first overseas trading platform to launch in the nation. And the exchange says it hopes to be transacting USD 4m worth of fiat and coins on its platform per month within the next two years.
The exchange is slated to open its doors to traders in the nation before the end of this month, and will look to expand to "Central America and the Caribbean" from its new base.
Bukele's equally bullish Technological and Economic International Affairs minister Mónica Taher wasted no time in congratulating Coincaex on the move, stating that the nation's Secretary of Commerce Miguel Kattán would personally oversee the "onboarding" process. She added,
"We extend a warm welcome to our brothers."
Meanwhile, Bukele posted images of the new mining center the nation aims to build in conjunction with its geothermal energy provider – using Salvadorian volcanos as a power source.
Bukele offered four "sneak-peak" rendered images in his post, which also featured the recycling and BTC icons, and teased:
"Clean, volcano-powered hashrate coming soon…"
But while Bukele may be the new darling of Crypto Twitter, one group he has yet to win over with his plans is the mainstream domestic media.
There were prophecies of impending financial peril again from columnists, interviews experts and former ministers, as well as editorials in major newspapers such as El Diario de Hoy, as well as La Prensa Gráfica and El Mundo, all bemoaning the BTC law.
Falling BTC prices dominated the front pages of most major newspapers, with bitcoin prices dropping below the USD 30,000 threshold yesterday before rebounding sharply.
One economist was quoted as calling Bukele's BTC law "political theater," while another claimed that the "poor will suffer most from the crypto law."
And the MP who has launched a legal challenge to the BTC bill in the nation's Constitutional Court was also active, explaining at great length as to why he thinks that the new law – now just weeks from promulgation – is unconstitutional.
His claims were backed up by a leading think-tank, the Salvadoran Foundation for Economic and Social Development (known locally as Fusades), which claimed that BTC adoption violated the constitution because the law was adopted "without proper consultation" and will "violate contractual freedoms" for merchants.
The body added that that the token is "not state-backed," and is unconstitutional in its very nature.
Fusades wrote in a document published by El Mundo,
"Bitcoin does not have constitutional characteristics. Bitcoin does not have the characteristics of the national or foreign currency as defined in (the constitution of El Salvador.)"
____
Learn more:
– MPs' Bid to Amend El Salvador's BTC Bill Raises Questions About State & Freedom
– Bitcoin Salaries a No-go, Confirms El Salvador as Adoption Worries Rise
– Understanding What Turned El Salvador's President Bukele on to Bitcoin
– Bitcoin Beach Provides Clues about El Salvador's Greater BTC Intentions
– World Bank Accused Of Ignorance & Hypocrisy As It Refuses to Help El Salvador
– El Salvador Brings New Global Puzzle – What Is Bitcoin & How To Tax It?
---