Blockchain Job Salaries on the March in China
Blockchain technology-related salaries are rising to almost 2.5 times the national average for workers in major cities in China – as demand for developers and specialists skyrockets in the country.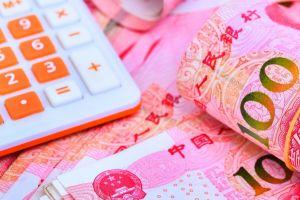 Per Chainnews, "hundreds of companies across the country are hiring blockchain staff, with monthly salaries starting at USD 2,865."
The average monthly salary in 37 of the nation's biggest cities was USD 1,230 last year, per Chinese recruiting platform Zhaopin data (as reported by People.cn).
But big-paying firms are shelling out bumper salaries for blockchain researches and developers. The industry's richest players are prepared to pay experts with three to five years' experience of blockchain-related work USD 7,000 a month.
The blockchain market is rapidly expanding in China, with tech giants like Alibaba, Baidu and Tencent all building up arsenals of blockchain talent as they roll out a slew of commercialized blockchain offerings.
Demand is growing with startups, government agencies and other tech firms also entering the fray, and searching for specialist talent.
Alibaba's Ant Group has previously spoken about securing "20 years of blockchain talent" by recruiting the crème of the graduates from China's top tech universities – as well as international institutions like MIT.
And Chainnews added that some of the biggest-paying blockchain outfits in the country are actually the nation's biggest crypto players, including the OK Group (operators of the OKEx exchange) and Huobi. These two firms, along with Binance, have begun wide-scale blockchain training programs in the Middle Kingdom, building up their presence in the country again after the crypto crackdown of 2017.
The media outlet also stated that government policy has played a role – legitimizing the industry by adding another blockchain-related post on the nation's official list of jobs earlier this year.
____
Learn more:
How Close Are Russians to Getting Paid in Crypto?
Irish Firms Pay Blockchain Devs More than US Counterparts – Report
Check Out How Much Coinbase Paid Their Former CLO
---