BitMEX Wants to Expand Capacities After Paying USD 100M to US Regulators
Major crypto derivatives platform BitMEX has seen a resolution of its row with the US regulators, which its CEO said "will only accelerate [their] evolution." However, with criminal charges still hanging over its founders, BitMEX will need to have independent consultants investigate its transaction data to ensure the firm is not operating in the US.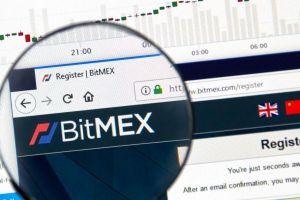 BitMEX has reached a settlement with the Commodity Futures Trading Commission (CFTC) and the Financial Crimes Enforcement Network (FinCEN), agreeing to pay a civil money penalty of as much as USD 100m to resolve the charges related to investigations by the two agencies.
For CEO Alexander Höptner, this is a price the platform must pay to continue its growth and open a new chapter in its development.
"We're expanding our capabilities to serve a broader subset of users through establishing spot, custody, and brokerage capabilities, as well as information products and an academy," the CEO said.
Per him, the "future of crypto will belong to platforms that seek to be regulated in relevant jurisdictions," and that have responsible know-your-customer (KYC) and anti-money laundering (AML) policies.
The announcement builds on Höptner's April statement in which he unveiled that BitMEX was gearing to seek additional licenses in a number of jurisdictions and broaden its offer with five new business segments: spot, brokerage, custody, information products, and academy.
As reported, last October, US prosecutors filed criminal charges accusing four of the platform's founders and executives of evading money laundering rules. The indicted included co-founders Arthur Hayes, Samuel Reed, and Benjamin Delo, as well as Gregory Dwyer, BitMEX's Head of Business Development.
Meanwhile, the platform's agreement with the two US regulators involves additional measures that BitMEX must implement, according to FinCEN which said the platform failed to submit a suspicious activity report (SAR) on at least 588 specific suspicious transactions in the years 2014 to 2020.
"BitMEX has agreed to engage an independent consultant to conduct a historical analysis of its transaction data, sometimes referred to as a 'SAR lookback,' to determine whether BitMEX must file additional SARs on this activity," the regulator said.
BitMEX will also need to hire an independent consultant to conduct two reviews to ensure that BitMEX is not running operations wholly or in substantial part on US soil.
"Despite BitMEX's public representation that its platform was not conducting business with US persons, FinCEN found that BitMEX failed to implement appropriate policies, procedures, and internal controls to screen for customers that use a virtual private network [VPN] to access the trading platform and circumvent internet protocol monitoring," the regulator said.
FinCEN determined that, in some instances, senior representatives of BitMEX altered US customer information to conceal their customers' true location.
Meanwhile, BitMEX also announced their multi-year partnership with world-renowned football club AC Milan. This will make BitMEX AC Milan's first-ever Official Sleeve Partner and the Official Cryptocurrency Trading Partner of the Rossoneri, they said, adding that this sponsorship extends to both the men's and women's teams, as well as the Rossoneri's eSports team – AQM.
____
Learn more:
- BitMEX's Arthur Hayes Surrendered and Released as Planned
- BitMEX Completes Accelerated Verification, Secures 'Vast Majority' Of Volume
- This Is How BitMEX Juggled Private Keys Amid Crackdown
- Regulators Take Notice as Bragging Crypto Derivatives Traders Get Caught
- Crypto Exchange Self-Regulation Kicks In as Regulators Start to Kick
- SEC's Pierce Returns to the Warpath to Criticize Poloniex Settlement
___
(Updated at 11:42 UTC with the last paragraph.)
---