BitMEX Confirms Expansion Plans, Focus On Derivatives Remains
Building on its earlier announcement of expansion plans, crypto derivatives exchange BitMEX has unveiled it is broadening its offer with five new business segments: spot, brokerage, custody, information products, and academy. The company will also seek additional licenses in a number of jurisdictions.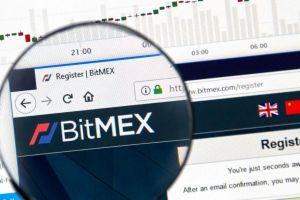 The initiative was announced by Alexander Höptner, Chief Executive Officer of 100x Group, the holding behind the platform, who said in the statement that when he "joined BitMEX this year, I was tasked with a very specific mission - lead our transformation beyond derivatives to something bigger."
Höptner, who took over the position last January, coming from German legacy finance institutions including Stuttgart stock exchange Börse Stuttgart, has been planning to "expand that product universe to more 'plain vanilla' products to increase the customer base, and bring new customers".
In his latest message, Höptner said the company has "experienced incredible success throughout our short history. But the crypto landscape has evolved rapidly in the last few years, and it's time for BitMEX to make a strategic shift,"
In line with its latest move, to enable spot trading, "BitMEX will launch full-service spot capabilities globally to provide users with a way to buy and sell crypto assets." Derivatives are to remain the centre of the platform's activities, with their diversity expected to increase, Höptner said.
"We will establish a licensed brokerage to offer end-to-end principal, agency, and [over-the-counter] trading services to our clients," he said, adding that the platform is also aiming "to launch a fully licensed and proprietary asset custody solution for our clients."
In addition to this, an information products division is to be created to offer "scalable and reliable information products for the crypto community," joined by a new educational entity, BitMEX Academy, designed to "provide educational content on digital assets and trading," according to the platform's CEO.
Trading volume on BitMEX: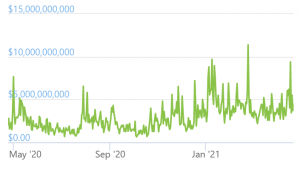 ____
Learn more:
- Obsessed Amateur Crypto Traders Are 'Disproportionately Liquidated'
- BitMEX's Arthur Hayes Surrendered and Released as Planned
- BitMEX Parent Group 100x CEO on Bitcoin Derivatives and US Lawsuit
- Crypto Exchanges to Spend 2021 Focusing on DeFi, UX, and New Services
---