BitMEX's Arthur Hayes Surrendered and Released as Planned
As expected, former CEO of major crypto derivatives exchange BitMEX, Arthur Hayes, surrended in the US on April 6 and was released on USD 10m bond.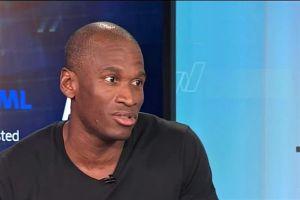 He appeared before a federal judge in Honolulu, per Bloomberg report.
As reported, per earlier agreement with law enforcement, Hayes will remain in Hawaii for a prescribed quarantine period, before returning to Singapore, where he's residing and is married to a Singaporean citizen. The former CEO will travel to New York as needed for court appearances and meetings with counsel.
As reported in October 2020, three owners of BitMEX and five related companies were charged with operating an unregistered trading platform and violating multiple regulations, including the Bank Secrecy Act and conspiracy to violate the Bank Secrecy Act, each of which carries a maximum penalty of five years in prison.
In October, Hayes and another co-owner, Samuel Reed, stepped back from their respective CEO and CTO roles in the 100x Group which they founded, and which is the holding group for HDR Global Trading.
Meanwhile, this past March, another BitMEX Co-founder Benjamin Delo, surrendered to authorities to face charges that he schemed to avoid US anti-money laundering laws. He pleaded not guilty and was released on a USD 20m bail bond and is also allowed to return to the UK.
As reported, against Greg Dwyer, former Head of Business Development of BitMEX, who is now residing in Bermuda, extradition proceedings have been started. Samuel Reed was already arrested on October 01, 2020, but later released on a USD 5m appearance bond.
___
Learn more:
- BitMEX Eyes Spot Trading, Custody As Arthur Hayes Prepares to Surrender
- BitMEX Founder Arthur Hayes Returns to Tout The Crypto Game
- BitMEX's 100x Group Finds Replacement For Arthur Hayes In Europe
- BitMEX Completes Accelerated Verification, Secures 'Vast Majority' Of Volume
- This Is How BitMEX Juggled Private Keys Amid Crackdown
- 'The Game Has Changed,' Says Arthur Hayes As BitMEX to Verify All Its Traders
---