Bithumb Adds Auto-trading Function
The South Korean crypto trading platform Bithumb has launched an "auto-trading" service – after partnering with a firm that will allow customers to trade using automated bots.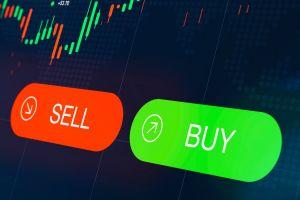 Per Hanguk Kyungjae, the trading platform, South Korea's market-leader, has sealed a deal with a firm named Crom Innovation (transliterated company name), which specializes in trading bot solutions for the crypto industry.
The firm stated that it uses "advanced financial mathematics algorithms" and can help traders complete "repetitive transactions between high and low prices," claiming that this feature would be "useful in a sideways-traveling market."
Bithumb stated that its new auto-trading could be used for all the tokens it lists, adding that it has fully integrated the function with its platform, meaning traders do not need to install additional apps meaning that first-time investors could also make use of it.
Trading bots can be used to set limits and cancel future trades in the event of price drops for traders who want to respond to the 24-hour nature of the crypto markets.
The firm has attempted to drive up support for the feature by handing out Starbucks coupons to the first 5,000 people who use the feature to make two or more transactions on investments worth at least USD 44.
Bithumb added that it would also provide trading fee discount coupons to some of the first users of its new service as part of a promotional deal.
Meanwhile, a number of Bithumb rivals in South Korea are expected to close in the next few months after far-reaching new legislation promulgated on March 25, requiring all exchanges to abide by stringent new anti-money laundering, information management, and real-name banking protocols. Exchange operators that do not obtain permits from the regulator will be forced to close and refund customers before September 25 or face hefty fines and possible jail sentences.
___
Learn more:
- Sales and Income Rocket at South Korea's Biggest Crypto Exchanges
- Bithumb Boss: Only 4-7 Korean Crypto Exchanges Will Survive Regulations
- Crypto Exchanges to Spend 2021 Focusing on DeFi, UX, and New Services
---