BitGet Crypto Exchange Secures Comedian Adam Devine as Brand Ambassador – Crypto Partnerships Making a Comeback?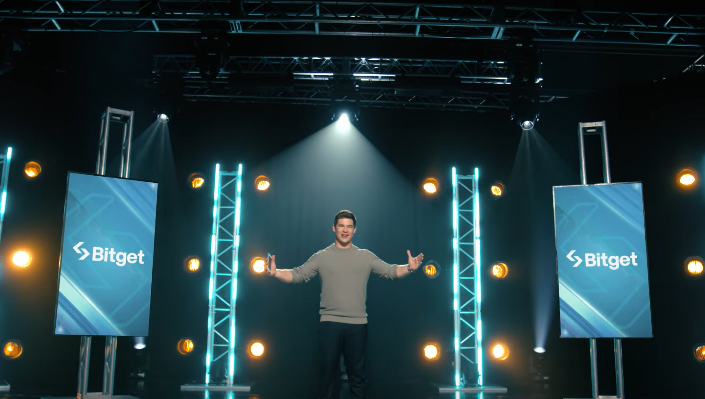 Crypto exchange Bitget announced a one-year partnership with American actor and comedian Adam Devine.
Per the press release, Bitget aims to promote crypto education and foster adoption through "an engaging and lighthearted approach."
Gracy Chen, the Managing Director of Bitget, said that,
"Working with comedians, such as Adam, will allow us to lower the knowledge barrier, making crypto and Web3 more fun and accessible to attract more youth, who will ultimately be the key builder to bring our society forward, to a more crypto-friendly future."
Devine, the company argues, "captured the attention" of millennials and Gen Z, and the latter group - who has grown up with the increasing crypto adoption - will play a key role in promoting the adoption of this industry.
The news is a part of the company's latest '#SetForChange' campaign following its recent rebranding initiative.
The campaign emphasizes the new way of life, said Bitget, by embracing the future of money, contemporary financial tools, and Web3.
This, it added, goes hand in hand with the focus of its rebranding: smarter trading with AI features and copy trading.
Notably, this is not Bitget's first celebrity partnership,
In October 2022, it joined hands with the iconic Argentinian footballer Leo Messi to give his fans an opportunity to explore Web3 and trading crypto on Bitget.
The exchange's latest partnership follows a bear market and ongoing legal disputes and regulatory challenges that left a bad taste in many celebrities' mouths. The fall of the FTX exchange played a massive role here.
Matt Damon, for example, was heavily criticized for starring in Crypto.com's ad, famously telling viewers that "fortune favors the brave."
Read more:
- Tom Brady and Other Celebrities Navigate Through Crypto Crash
- There Will Be No Crypto Advertisements During the Super Bowl This Year – Here's Why
Busy Bitget
Bitget has been busy this year.
In March, it became the first centralized exchange to support a decentralized data warehouse, Time and Space.
In early July, it launched a crypto lending program that would let users stake their own coins in exchange for loans in another.
In mid-July, the exchange revealed that its reserves had reached a high of $1.44 billion, and that it is officially debt-free.
Days later, managing director Gracy Chen revealed that Bitget was utilizing AI tools to streamline processes and enhance functions.
In late July, Bitget said it was set to expand its operations to the Middle East, with plans to hire up to 60 new staff members in the region.
And on July 25, Bitget announced its latest rebranding campaign, which included a refreshed logo, visual elements, and a new brand tagline "Trade smarter."
The company's vision is "exemplified through Bitget's leading copy trading feature as well as AI-powered tools to be introduced in the near future," it said.
Read more:
- Celebrity Endorsement Weighs Heavily for US Crypto Investors – Survey
- Bitget Review 2023: Is It Right for You?
---