Japan's Prime Minister Stresses Gov's Focus on Web3 Growth, Says Major Company Will Unveil 'Ambitious' Metaverse Project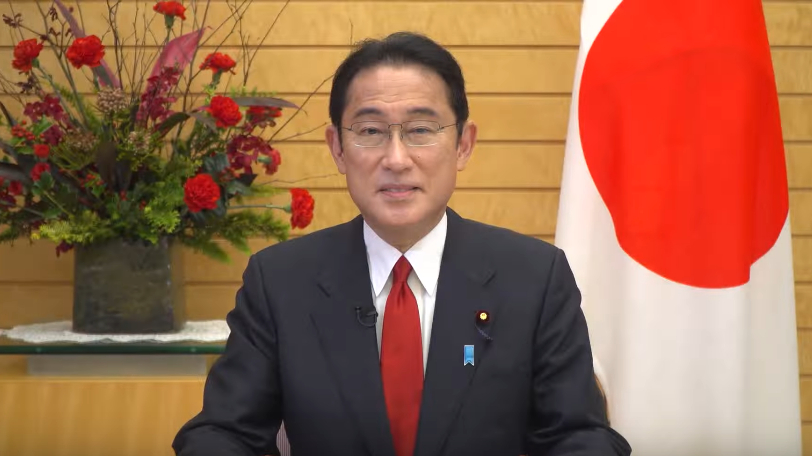 Japan's Prime Minister Fumio Kishida said that the country's agenda includes support for the growth of Web3 companies and suggested that a major company would reveal its metaverse project. Meanwhile, Binance announced its full Japanese presence starting in August.
Kishida spoke to the audience at the two-day WebX conference in Tokyo, which opened on Tuesday and is organized by Japan's Web3 media company CoinPost.
The conference speakers include a number of major figures from the worlds of politics, traditional finance, decentralized finance (DeFi), crypto, blockchain, and non-fungible token (NFT). Kabosu, the dog behind the famous Doge meme and coin, is also among them.
Kishida delivered a video address "about innovation in Japan and the government's recent Web3 push."
The country's leader argued that Web3 has the potential to transform the traditional Internet framework and lead to social change, CoinPost reported. Therefore, the government is working on improving the environment for Web3 growth.
The Prime Minister repeated that "Web3 is part of the new form of capitalism," referring to his economic policy that focuses on innovation and digital transformation to drive growth and wealth distribution.
EOS Foundation CEO Yves La Rose tweeted that Japan, unlike a number of countries, welcomes Web3.
Kishida expressed his hope that the Web3 industry "will regain its attention and vitality, and that various new projects will be born."
Per Bloomberg, Kishida also suggested that a major company is set to unveil a metaverse project, stating that,
"I have heard that a large Japanese company will take this opportunity to announce to the world a big, ambitious project that aims to create a valuable economic system in the metaverse."
Binance Confirms Japanese Launch
In a "surprise" video message, the CEO of the Binance exchange, Changpeng Zhao (CZ), praised Japan for its open attitude towards innovation and the novel industry - calling it "a flagship leader" in the space - as well as for its clear and welcoming regulatory framework.
CZ then said that,
"Binance is extremely happy to be able to participate in the Japanese market again, from the acquisition of the SEBC platform last November - and we will launch the full service in August."
The company acquired the local exchange platform Sakura Exchange Bitcoin (SEBC) in November 2022.
Another speaker was Koichi Hagiuda, chairman of the Liberal Democratic Party's Policy Research Council, who said that Japan already has strict regulations to protect individuals, and that the government, political circles, and the private sector are all working together to promote Web3.
Hagiuda emphasized the global nature of Web3 and the importance of building a global network.
____
Learn more:
- PM Says Web3 Is an Opportunity for Japanese 'Economic Growth'
- Sony Announces Plans to Back Web3, NFT Startups – Japan Set for Metaverse Pivot?

- USDC-Issuer Circle Looking to Launch Stablecoin in Japan
- Japanese Megabank Mitsubishi UFJ to Launch Stablecoin Issuance Platform in 2024
---