Bitcoiners Bristle as Musk-fuelled Dogecoin Rocket Re-enters Top 10
Disclosure: Crypto is a high-risk asset class. This article is provided for informational purposes and does not constitute investment advice. By using this website, you agree to our terms and conditions. We may utilise affiliate links within our content, and receive commission.
The coin of the moment is at it again – with dogecoin (DOGE) rocketing back into the top 10 tokens per market capitalization, and Elon Musk is again being linked to the meme-themed asset, despite recent claims that his DOGE-themed Twitter posts were a "joke."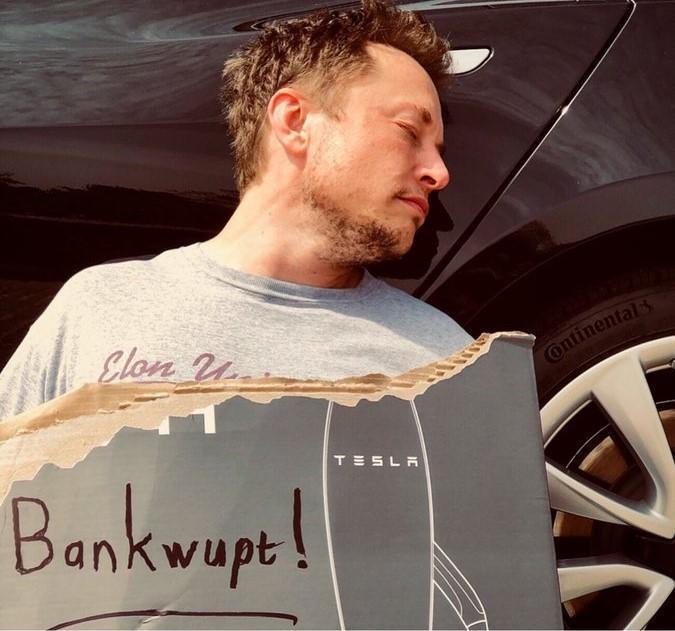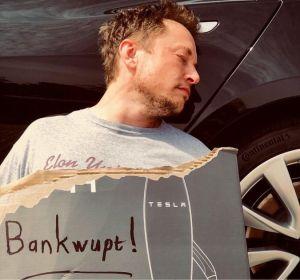 And while bitcoin (BTC) advocates express their disappointment and worries, it looks like the Tesla boss is not the only one getting in on the dogecoin action – veteran rock and rap stars also want to have their say on the breakthrough token.
At the time of writing (09:03 UTC), DOGE, the 10th largest cryptoasset by market capitalization, trades at USD 0.0725 and is up by 23% in a day and 91% in a week, as it also rallied by 632% in a month. It reached its new all-time high of USD 0.0823 today.
DOGE price chart: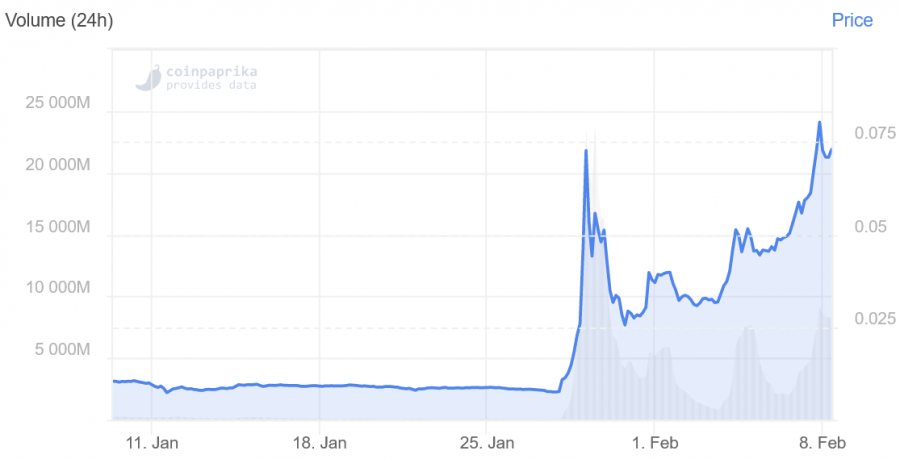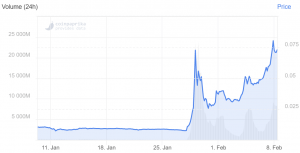 Celebrities, particularly those of a certain age, appear keen to get on the DOGE bandwagon, and none have done so more vehemently than Kiss star Gene Simmons, who spent much of his weekend tweeting about the token and its performance.
In fact, Simmons, a long-term crypto fan, has even gone as far as to call himself a DOGE deity.
If dogecoin fever is an in-joke, it is one that celebs on Twitter appear to think is hilarious, with Snoop Dogg tagging Musk in a post featuring the Shiba Inu pooch DOGE mascot with the caption Snoop DOGE.
But some internet users are refusing to see the funny side – and have even warned that while Musk and co are calling themselves (jokingly or not) the "CEO of dogecoin," ordinary folk risk losing serious amounts of money.
On Reddit, one poster raged,
"So many people gonna get trapped and end up wasting their life savings in that crap. I checked top ownership wallet and more than 40% off stack is owned by one single wallet and 20% by top 10 wallets. All 'normal' day-to-day folks own the [remaining] 40%."
Indeed, in his comments on DOGE last week, it appears that Musk is fascinated by the "irony" of DOGE's rise, as he stated,
"What would be the most ironic outcome, that the currency that was invented as a joke, in fact becomes the real currency."
Regardless, it seems that some are refusing to see any irony in the fact that some people will likely make a fortune on DOGE's rise, simply by investing early and selling off while the token is on the rise. Many others, warn long-standing bitcoiners on Twitter and Reddit, will mistime their moves – and risk losing it all.
Bitcoin advocate and podcaster Brad Mills wrote on Twitter,
"I am in a Clubhouse room with 1000 people who think Elon Musk is actually planning to take over DOGE."
And while Musk continues to point out the various "ironies" of DOGE's rise, others were quick to point out that the token's growth is meteoric, eclipsing some of the best-performing tokens of recent months.
Others still believe that the DOGE bull run should provide food for thought for other more "serious" crypto projects, with CasaHODL co-founder Jameson Lopp opining soberly,
"The fact that the dog coin is back in the top 10 cryptocurrencies after six years of essentially no technical advancements or meaningful adoption says more about the other 'top-ranked' projects than it does about the memecoin."
___
Other reactions:
___
Learn more:
Are GameStop-Style Surges In Crypto Any Different From Old Pumps & Dumps?
GameStop and Dogecoin Show How Memes Can Move Markets
Net Detectives Wonder if This DOGE Whale Is Actually Elon Musk
Musk's Doge, Bitcoin Tweets May Spur Double-Digit Returns – Report
---