Bitcoin Suisse Raising USD 56M, 'Free TON', Zcash Eyes Cosmos + More News
Crypto Briefs is your daily, bite-sized digest of cryptocurrency and blockchain-related news – investigating the stories flying under the radar of today's crypto news.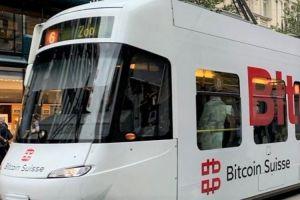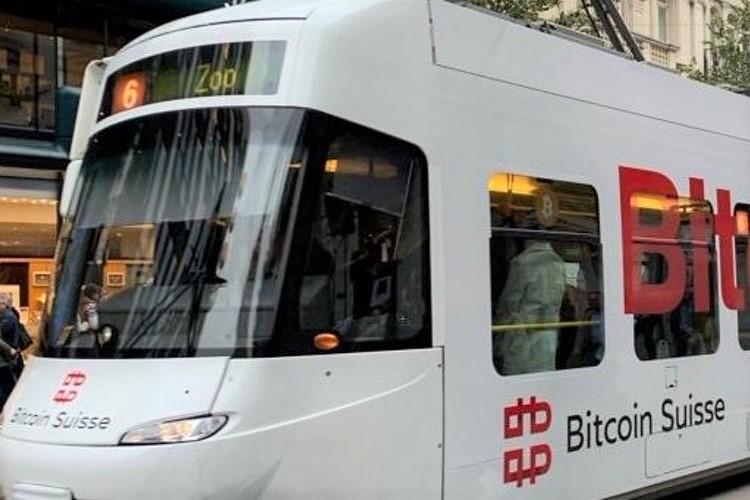 Investment news
Bitcoin Suisse, a crypto financial services firm, has announced the start of its Series A capital raise. According to the press release, a total of 20% of shares in BTCS Holding AG, the holding company owning all Bitcoin Suisse subsidiaries, are offered for sale at a CHF 275 million (USD 283 million) pre-money valuation. The funds will bolster the company's current equity capital of CHF 54 million (USD 56 million). Minimum participation is CHF 250,000. Swiss banker Roger Studer and the Studer Family Office will act as lead investor, already opening the first phase, in which "friends & family" subscribed and committed c. CHF 20 million to date.
Blockchain news
Crypto adoption news
Kakao's Klaytn has joined the Celo Alliance, per an official blog post. The chat app operator called Celo "a mission-aligned network of organizations fostering social impact and financial inclusion through the use of blockchain technology," and has been described elsewhere as a rival project that could compete with Facebook's Libra initiative. Other new members such as Paxful and Dove Wallet also joined the alliance this week.
Mixed martial arts federation the UFC has signed a deal with blockchain platform Chiliz, per an official announcement. The deal, per Chiliz, will "increase fan engagement through innovative blockchain, tech, and mobile app solutions" and will allow token holders to gain access to "UFC-related offers and rewards, including tickets to UFC events or pre-sale access to tickets." The blockchain company already has a large number of football partners, including heavyweight clubs like Barcelona, Juventus and Paris Saint-Germain.
Binance Charity has launched the PPE Token, a blockchain-powered stablecoin, to tackle the COVID-19 pandemic in New York and to track last-mile delivery of PPE to hospitals. The token will be utilized as a form of compensation and proof-of-delivery technology.
Digital identity news
Securitize, a platform for the issuance and management of digital securities, has introduced Securitize iD, meant to carry out the traditional verification process more efficiently. According to their blog post, Securitize iD allows investors to complete the Know Your Customer (KYC) process once and in a matter of minutes, and they can then reuse their identity. Among other features, it includes KYC for individuals and entity Know Your Business (KYB).
Exchanges news
Bitstamp said it has become the first crypto exchange to integrate with SignetTM, Signature Bank's commercial digital payments platform, via their new Application Programming Interface (API) gateway. This enables Bitstamp's institutional customers to transfer USD to and from the exchange in real-time 24/7, with clearing and settlement completed in a matter of seconds, the company claims.
The CoinShares Group, a digital asset-focused financial services firm, has announced the final step in the acquisition of GABI Trading, the proprietary trading arm of the Global Advisors Group, rebranding it to CoinShares Capital Markets (CSCM). Per the press release, this acquisition is part of a larger strategic realignment under the firm's new leadership. In 2019, CSCM traded over USD 3 billion of notional volume in digital assets and reported over USD 1.5 billion of notional volume traded in the first quarter this year.
A coalition of international blockchain industry bodies has collaborated to develop a new technical standard, known as IVMS101, to facilitate exchange of data between Virtual Asset Service Providers. This represented a crucial step toward meeting the obligations of the Travel Rule, a key requirement of the Financial Action Task Force, according to the press release.
OKEx announced its 13th token sale project, NDN Link (NDN), on OKEx Jumpstart will be launched on May 20, 2020. Combining Named Data Networking and blockchain technology, NDN Link aims to build a decentralized data transmission network and foster the development of a next-generation of Internet applications and services.
Legal news
Following his move to be reinstated as the legal representative of Beijing Bitmain Technology, the ousted Bitmain co-founder Micree Zhan was allegedly confronted by several men including Bitmain's Chief Financial Officer Liu Luyao. Caixin reports that the fight ensued as Zhan was being handed the document, escalating to a point where the police had to be involved. Per Dovey Wan, a founding partner of Primitive Ventures, who also shared a video of the event, Liu tried to take the document from Zhan and was later arrested.
The US Commodity Futures Trading Commission has filed a multi-million dollar fraud action against three individuals and three companies for a trading scheme that ran from 2013 until 2018, in which they promised investors never-delivered massive profits. Starting with 2016, the alleged fraud included digital assets. The press release names defendants Florida's Daniel Fingerhut and three companies that he worked with, Digital Platinum, Inc. in Florida, Digital Platinum, Ltd. (DPL) in Israel, and Huf Mediya Ltd. (Huf) in Bulgaria, as well as the control persons of all three entities, Tal Valariola and Itay Barak of Israel.
A US cryptocurrency investor Michael Terpin has sued a New York high school senior, Ellis Pinsky, alleging that Pinsky is the mastermind behind a cybercrime scheme that defrauded Terpin out of USD 23.8 million of cryptocurrency in January 2018, when the defendant was 15, reports Reuters. Terpin is seeking triple damages of USD 71.4 million.
---