Bitcoin Cash Hard Fork 'Undermined by a Bug'
A large number of internet users say that a bug may have compromised the scheduled Bitcoin Cash hard fork on May 15, causing the token's network to experience difficulties when processing transactions.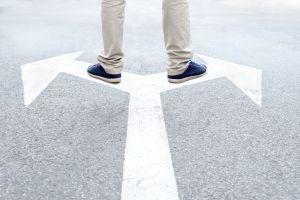 Per BitMEX Research, the network ran into trouble with transactions right after the expected hard fork, with zero per block transactions recorded for several consecutive blocks.
However, BitMEX also pointed out that the last two blocks on its chart "started to include transactions again," and speculated that miners may have intervened, coming up with a patch.
A Reddit user went a step further, posting a detailed timeline breakdown of what they labeled Bitcoin Cash's "empty block woes," and stating that the Bitcoin Cash mempool remained empty for hours after the hard fork – with the network finally returning to "normal" at 15:56 UTC.
Meanwhile, a Bitcoin Verde developer has also posted what they claim is a detailed description of the nature of the bug.
A Cornell computer science professor stated that he believed there had been an "attack" on the token by opportune hackers who had been aware of a vulnerability for some time, and were waiting for a chance to strike – although he conceded that the alleged attack "had little effect."
Last week, a Twitter user pointed out that a single address appears to have been responsible for over 50% of April 2019's Bitcoin Cash transactions.
At pixel time, BCH is up by almost 10% in the past 24 hours.
BCH price chart: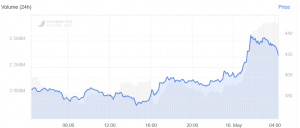 ---