Bitcoin ATMs Return to Tokyo, Osaka for First Time Since 2018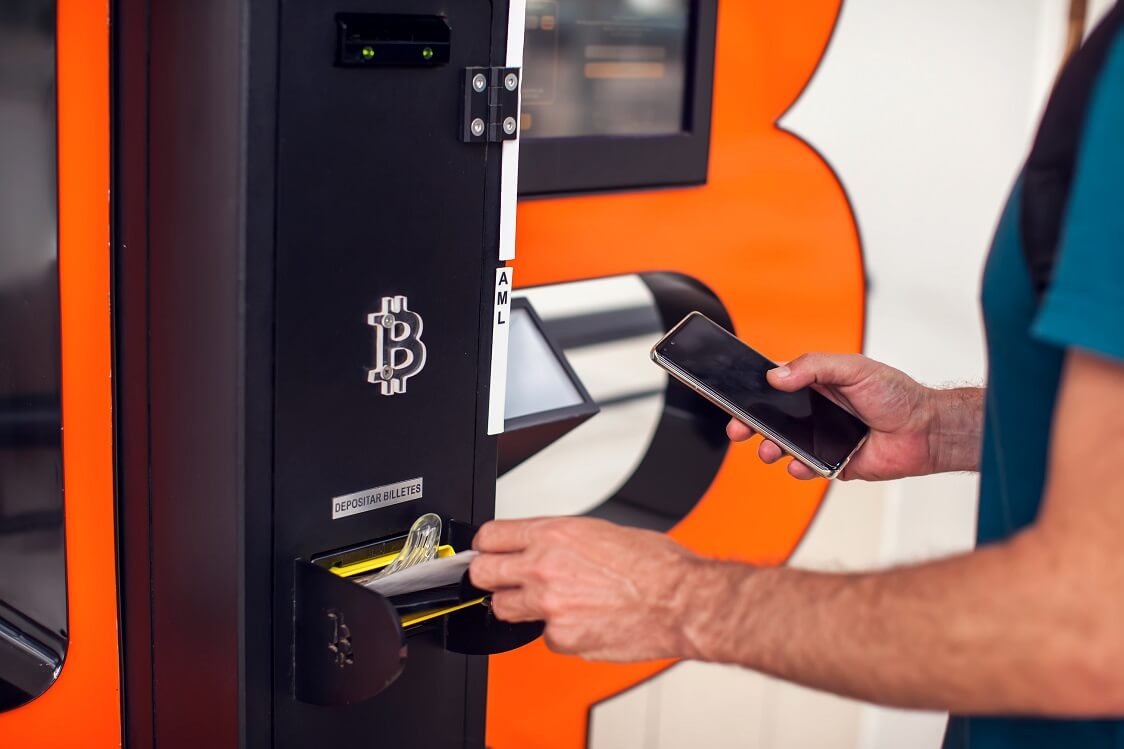 Bitcoin (BTC) ATMs are coming back to Japan for the first time since the crypto winter of 2018 – with citizens in Tokyo and Osaka finally able to trade crypto from machines other than their phones and PCs.
Crypto ATMs, known commonly as BTMs in Japan and elsewhere, used to be commonplace in major commercial areas, but fell out of favor after the cataclysmic Coincheck hack of early 2018 brought the Japanese crypto industry to its knees.
Crypto investment fell out of favor in the following period, with confidence already shaken by the Mt. Gox incident of 2013-14. As such, Japan, once the center of gravity for the crypto markets, saw BTMs shuttered and decommissioned in the months after the Coincheck incident.
Per Mainichi and Nikkei, it has been four years since a BTM has operated in Japan. But as of today, that is no longer the case – with machines now installed in both Tokyo and Osaka.
In a press release, Gaia BTM, the company behind the move, disclosed that the machines will allow traders to purchase or sell BTC, as well as ethereum (ETH), bitcoin cash (BCH), and litecoin (LTC).
Gaia BTM claimed that it would continue to roll out machines across the country in the months ahead, and aims to have 50 BTMs operating within the space of a year. It also aims to expand that number to 130 in the next three years.
The media outlets noted that this would mark a new first for the Japanese crypto industry, as no regulator-recognized Japanese firm has ever operated BTMs in the country – all previous devices were the brainchild of overseas firms or unregistered domestic outfits.
Gaia BTM, which is based in Osaka, is also a licensed crypto exchange – which means that the company can use its own trading platform to conduct transactions.
The company added that it had built in "anti-crime measures" to the devices to identify possible money laundering efforts.
Withdrawals will be allowed in units of 1,000 yen (USD 7.64), with a USD 764 limit placed on transactions. Users' daily withdrawals will also be capped at USD 2,290.
The firm's CEO was quoted as explaining that BTMs provide crypto investors with a "sense of security," as they let people "convert their [cryptoassets] into cash immediately."
The company added that it wanted to "expand" into the crypto-related payments sphere, claiming that coins like BTC have the potential to become "payment currencies."
____
Learn more:
- Japanese Crypto Exchanges Want to Ditch Restricting Token Listing Protocols
- Japanese Trust Banks Likely to Gain Permission to Handle Crypto from Autumn

- State-run El Salvador Bank Accepts 200 Bitcoin ATMs as Collateral for USD 1.5M Loan – Report
- US Agency Calls For Stricter Regulation Of Crypto ATMs

- Coincheck Hack: "The Biggest Theft in the History of the World"
- Mt. Gox Trustee Moves Closer to Pay-Out, Asks Creditors for Payment Details
---