BIS Unsure if 'Global Stablecoins' Can Help Cross-border Payments
The Bank for International Settlements (BIS) agrees that leading financial nations badly need to make cross-border payment progress – but is still unsure if that the answer will be found in global stablecoin projects.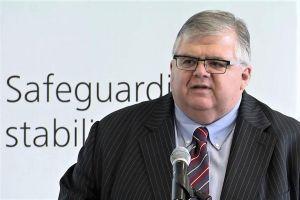 In a new report to the G20 entitled "Enhancing cross-border payments: building blocks of a global roadmap," the BIS's Committee on Payments and Market Infrastructures (CPMI) states that current models are "high-cost" and "low-speed," with access and transparency issues – and called for a "global approach" to fixing the problems.
The BIS is a policy-forming body, based in Basel, Switzerland, and run by the central banks of some 60 countries.
A concerted international effort from G20 members, says the BIS, could involve creating "new multilateral platforms and arrangements." And the BIS added that central banks could "factor international dimensions" into their central bank digital currency (CBDC) designs. A number of G20 members, including China, EU members, Japan and South Korea are either testing CBDCs or are preparing for pilots, while the Bank of England is also debating digital currency creation, "as it does have huge implications on the nature of payments and society."
The BIS' third suggestion involves "fostering the soundness of global stablecoin arrangements" – possible good news for companies like Facebook, which is still hoping to launch its Libra project.
The BIS wrote that "sound legal underpinning" could provide the "basis for the use of stablecoins in multiple jurisdictions."
However, the BIS report authors wrote of stablecoins,
"This focus area is more exploratory than the others and is likely to be on a longer trajectory."
The BIS appears to be hedging its bets with stablecoins, opining that "much will depend on the design features of global stablecoins, which at the time of writing of this report are not yet clear."
The authors added,
"[Global stabelecoin] setup and operational costs are expected to be high but not quantifiable at this point in time. As global stablecoin arrangements are largely based on new technologies yet to be tested on a large scale, they may face significant operational risks that need to be appropriately managed and mitigated."
The BIS offered a number of solutions it stated could help the cause of global stablecoins, including:
• Designing and implementing global stablecoin arrangements in line with international standards and domestic regulations and policies
• Implementing internationally coordinated regulatory, supervisory and oversight approaches to global stablecoin arrangements
• Clarification of legal treatment in a cross-jurisdictional context in all jurisdictions
Regardless, the BIS is still a long way from throwing its lot in with global stablecoin operators, opining that there was no guarantee that they would "run smoothly" or "achieve their objectives" – with potential "regulatory, supervisory and oversight" hurdles in the way.
Earlier today, Cryptonews.com reported that the Singaporean central bank says that its own blockchain-powered cross-border payment solution is ready for rollout, and has urged other central banks to follow suit.
____
Learn more:
This Is How G20 Might Keep Crypto And Stablecoins at Bay
Stablecoins Might Be Better Than Bitcoin For Payments, But Maybe Not For Long
CBDCs Might Increase Central Banks' Footprint on Financial System - BIS
---