Binance Shoots Itself In The Foot Amid Regulatory Scrutiny On Exchanges
Disclosure: Crypto is a high-risk asset class. This article is provided for informational purposes and does not constitute investment advice. By using this website, you agree to our terms and conditions. We may utilise affiliate links within our content, and receive commission.
Major crypto exchange Binance and its executives might've shot themselves in the foot, learning the news media lesson the hard way at a bad time.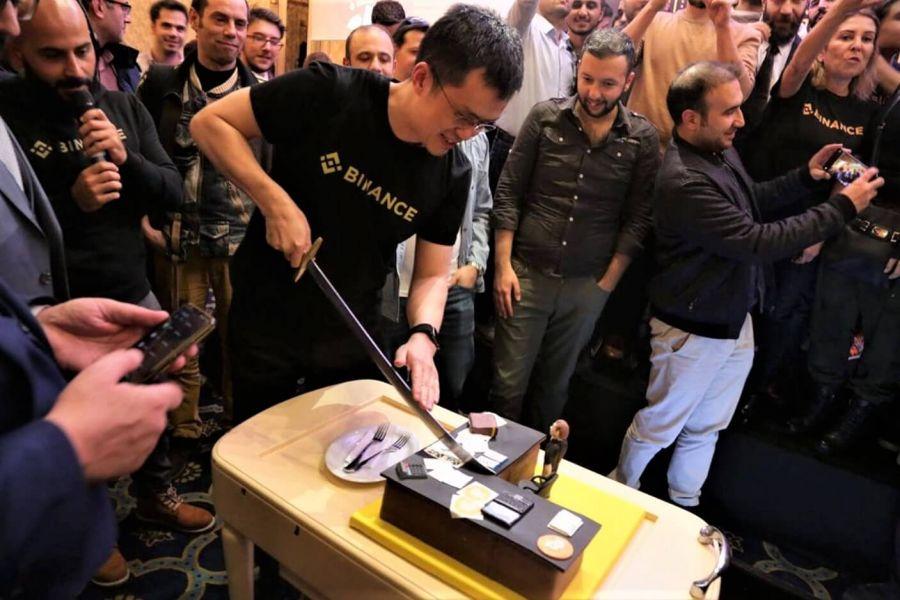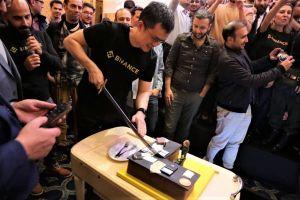 Yesterday, Forbes reported that Binance "conceived of an elaborate corporate structure designed to intentionally deceive regulators and surreptitiously profit from crypto investors in the United States." The report was based on "a document thought to be created by its senior executives." However, despite "multiple attempts" by Forbes the company and its executives did not respond to their request for comment before the article was published.
Per the article: "Forbes reached out to Binance founder CZ as well as its chief compliance officer Samuel Lim about the leaked document and didn't receive a response to our questions. Binance.US CEO Catherine Coley and Harry Zhou, the person identified as creating the document, also didn't comment."
Only after the article hit the internet and was widely shared in the cryptoverse, and, possibly, among regulators in the US, Binance CEO Changpeng "CZ" Zhao and Coley rushed to deny claims of potential 'regulation evasion' laid out against them, explaining themselves in a Twitter thread and a Youtube video.
The Forbes article was also updated after executives have finally responded. However, the damage was already done and instead of setting the news agenda, CZ and Coley were forced to explain themselves after the agenda was already set.
According to Forbes, Binance planned to set up an entity in the US "to distract regulators with feigned interest in compliance." This, said the author, is according to a 2018 document thought to be made by senior Binance executives. Binance.US is also brought under suspicion by the author, as the article stated that "Binance appears to have gone out of its way to submit to US regulations by establishing a compliant subsidiary, Binance.US, an ulterior motive is now apparent."
CZ replied that the claims are incorrect, that the exchange has always followed laws and regulations in each jurisdiction, and that the document on which the entire article is based was not created by a Binance employee (the last of which the author claims had been confirmed to Forbes in an email).
In a video response, Coley stated that Binance.US was started in 2019, long after the document's creation, that it's founded according to compliance requirements of each state, that Binance US made no payments to Binance Holdings, and that the former is not a subsidiary of the latter. As reported, Binance.US is operated by the US-registered company BAM Trading Services. And while it's not clear who owns the company, last year, CZ said that he has no "legal titles" or an "operational role" there.
Meanwhile, according to attorney Gabriel Shapiro, "what is being described here [in the Forbes article] is not a law evasion strategy but a plan to comply with US laws in a maximally profitable way rather than to just exit the US market completely," adding, "if this "evasion", so is most legal structuring."
Additionally, it appears that Binance still didn't officially comment on the reports that it allegedly allowed some users from the US to trade on the Binance.com platform, instead of Binance.US.
In either case, crypto exchanges are now operating in a sensitive regulatory environment, with governments and various intergovernmental organizations working on how to effectively regulate the industry. And just recently we've seen three owners of BitMEX and five related companies charged with operating an unregistered trading platform and violating multiple regulations, and now facing a maximum penalty of five years in prison.
___
Learn more:
The UK and US Clamping Down On Crypto Trading – It's Not Yet A Big Deal
What Can Crypto Crisis Managers Learn From BlockFi's Silence & tBTC's Openness?
Coinbase Crisis Escalates: #DeleteCoinbase Gains Traction
BitMEX Case Might Prompt a Closer Regulatory Look into DeFi
---