Binance Repositions In Singapore, Pivots Toward Investment & Blockchain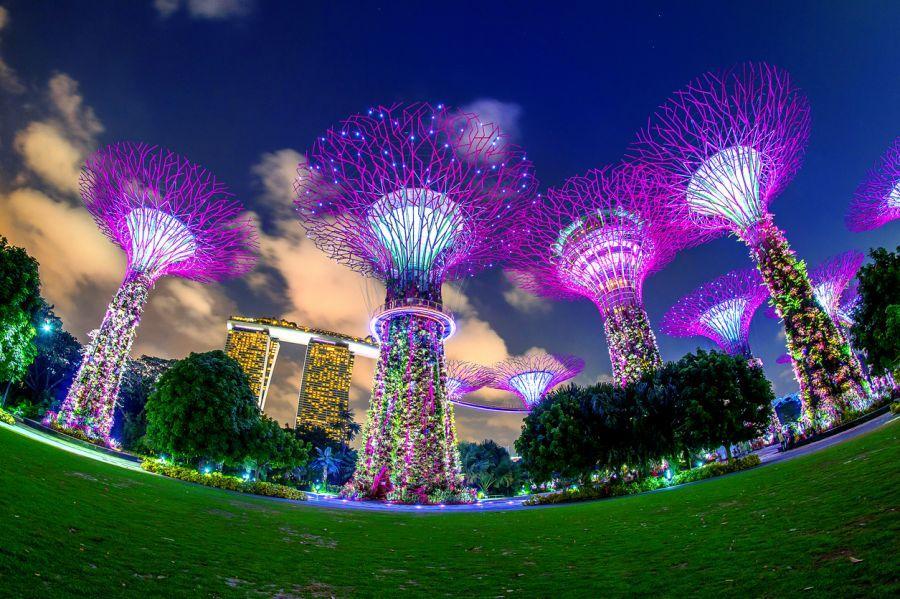 The crypto exchange giant Binance says that it will shut its Singapore exchange and "refocus" its Singapore-based Binance Asia Services operations into what it calls a "blockchain innovation hub." The move comes just days after the Singaporean subsidiary announced an investment in the Singapore-based Hg Exchange trading platform.
In a press release shared with Cryptonews.com, Binance explained that after "taking into account strategic, commercial and developmental considerations globally," Binance Asia Services had withdrawn its application to the Monetary Authority of Singapore (MAS) for a "license to operate a regulated cryptocurrency exchange in the country." It explained that its "fiat-to-crypto trading platform Binance.sg" was now set to "wind down operations" and shut down completely by February 13, 2022.
Richard Teng, the CEO of Binance Singapore, said that its decision to close had not been "taken lightly," and spoke of the need to help users in Singapore "transition their holdings to other wallets or other third-party services."
The firm added that "effective immediately, registrations, crypto, and currency deposits and trading on Binance.sg will be closed," and that all users "will be required to close all open positions and withdraw their SGD and cryptocurrency assets by February 13."
According to Teng, they continue "to work closely with key government agencies to support the growth of the blockchain ecosystem and development of requisite local talent needed."
Meanwhile, Binance Founder and CEO Changpeng "CZ" Zhao, said that Binance's "sizable investment" in a regulated local exchange had "made our own application somewhat redundant."
As reported last week, Binance had agreed to buy a "post-money stake of 18%" in Hg Exchange, which specializes in private or unlisted securities, and is also hoping to list what Binance called "alternative assets including wines, art and real estate."
Earlier this year, Binance noted, Hg received a Recognized Market Operator license from the MAS.
In either case, instead of crypto, Binance is now talking up blockchain in Singapore – a strategy it once pursued in China, chiefly in the wake of the 2017 Beijing-led crypto crackdown. However, the firm may find more success with such an approach in Singapore, which has built a reputation as a pro-business center of global commerce and IT.
Binance said that its new pivot will see it "explore a number of Singapore-based initiatives, including incubation programs, blockchain education, and further investment opportunities."
The exchange giant spoke of creating "a hub for blockchain innovation in Singapore."
The move comes just months after Binance ran into trouble with the MAS, as well as other regulators in the region. In August, the firm appointed Greg Monahan, a former United States Treasury Criminal Investigator as its Global Money Laundering Reporting Officer.
Philbert Gomez, the Vice President of Digital Industry Singapore was quoted as stating that the latest move "will further boost the fast-growing tech research and development scene here and advance our capabilities in crypto and the token economy."
Gomez added that he was "looking forward to working with Binance to develop a vibrant blockchain ecosystem that will benefit Singaporeans and Singapore-based companies to create world-class innovation for the region and globally."
On Reddit, reaction was mixed, with one poster opining that "regulations are why Binance grew – i.e. ignoring regulations when others followed them."
The pessimistic poster added:
"Now that crypto has gone somewhat mainstream, its what's going to destroy Binance [...] They're constantly coming and going from countries, having to change how they operate because of regulation."
But another Redditor took a more pragmatic stance, writing:
"Binance has been actively following regulations in many countries. Them pulling out of Singapore doesn't mean much. Singapore hasn't approved any crypto exchange. So why should they keep wasting money expanding into an area that may not approve them?"
____
Learn more:
- Crypto Exchanges in 2022: More Services, More Compliance, and Competition
- Perhaps Binance's CZ Isn't World's Richest Ethnic Chinese Person After All – Report

- Singapore to Invest in the Future with 'Strong Regulation' of Crypto

- Binance Smart Chain, Animoca To Bet USD 200M On Crypto Gaming Startups
- Binance Is 'In Talks with Sovereign Wealth Funds', Boosts Irish Presence
---