Bill Miller & JPMorgan Find Logic In Bitcoin, Roubini Sees Some Value in BTC
Disclosure: Crypto is a high-risk asset class. This article is provided for informational purposes and does not constitute investment advice. By using this website, you agree to our terms and conditions. We may utilise affiliate links within our content, and receive commission.
A few major names in the worlds of finance and entertainment made bullish statements on bitcoin (BTC) in the past couple of days, while even a well-known BTC skeptic said that it's "maybe a partial store of value."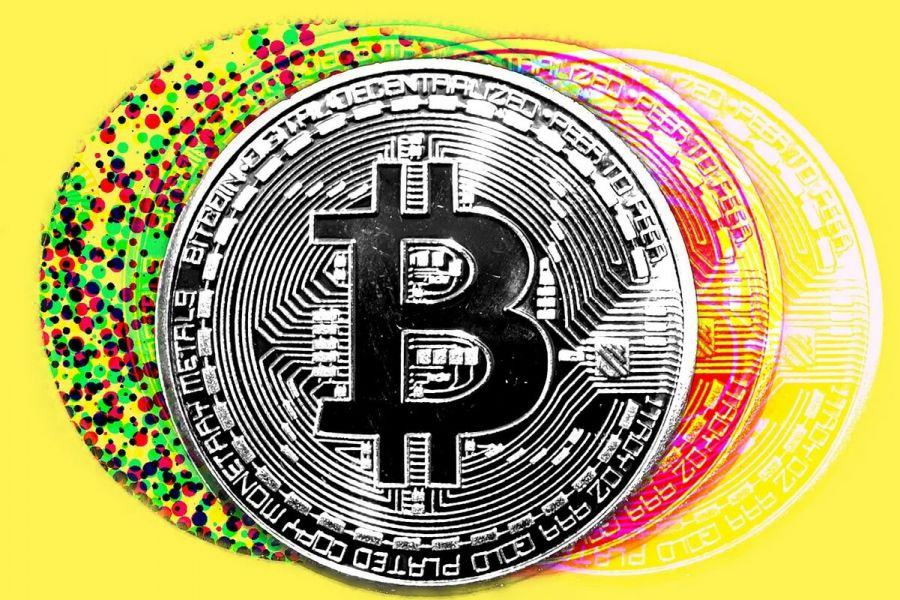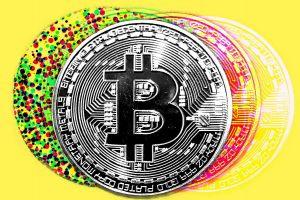 Source: Adobe/Kevin McGovern
"It's been a great month for bitcoin, but it's also been a great year-to-date, three years, five years, and ten years […], and it's been the single best performing asset category in any of those periods," said in a recent CNBC interview Bill Miller, known as a legendary investor and a co-founder of investment advisor Miller Value Partners. Miller added that "its staying power gets better every day," and that "risks of bitcoin going to zero are much, much lower than they've ever been before."
Furthermore, there is greater adoption, he said, giving MicroStrategy, Square, and PayPal as recent examples.
He said that,
"The bitcoin story is very easy, it's supply and demand. […] Bitcoin's supply is growing around 2.5% a year and the demand is growing faster than that. So I think […] every major investment bank, every major high net worth firm is going to eventually have some exposure to bitcoin or what's like it, which is gold, or some kind of commodities."
It's not the first time Miller shows his support to BTC as he himself apparently is one of the first investors in this most popular cryptocurrency – he claims to have bought bitcoin at an average price of about USD 300.
Meanwhile, according to analysts at investment banking giant JPMorgan, "some investors that previously invested in gold exchange-traded funds (ETFs) such as family offices, may be looking at bitcoin as an alternative to gold." The analysts based this idea on the fact that the Grayscale Bitcoin Trust is outperforming gold exchange-traded funds.
This time, institutional investors are driving the bitcoin demand, instead of only "the younger cohorts of retail investors," that is, millennials. The report argued that corporate endorsements of bitcoin, particularly the one made by PayPal in late October, "appear to have propagated further demand for bitcoin." Furthermore, the institutional investors seem to be the biggest investors in the Trust "perhaps reflecting their preference to invest in bitcoin in fund format."
The analysts added that a potential long-term upside for bitcoin is "considerable if it competes more intensely with gold as an 'alternative' currency given that the market capitalization of bitcoin would have to rise 10 times from here to match the total private sector investment in gold via ETFs or bars and coins." However, they added that momentum traders amplified the recent bitcoin rally, and the sharp spike in prices led BTC "close to overbought levels on our momentum signal framework, something that could potentially trigger profit taking or mean reversion flows."
According to @jpmorgan institutional investors are ditching #gold for #bitcoin… Retail? Not so much… they are standing on the sidelines 🙁 pic.twitter.com/lZlzCIM1RK

— Dr. Julian Hosp (@julianhosp) November 9, 2020
In October, the bank said that BTC "could compete more intensely with gold as an "alternative" currency over the coming years given that millennials will become over time a more important component of investors universe."
On the other hand, the well-known crypto-skeptic and professor of economics at New York University's Stern School of Business, Nouriel Roubini, reiterated in a recent interview that "cryptocurrency is a misnomer"; Bitcoin is not scalable, it's not secure, not decentralized, and it's not "a stable store of value that is not very volatile," he claimed.
So, while it's not a currency, said Roubini,
"It's maybe a partial store of value, because, unlike thousands of other what I call shitcoins, it cannot be so easily debased because there is at least an algorithm that decides how much the supply of Bitcoin raises over time, because for most of those other ones, literally, is done ad hoc, and they're being debased faster than what the Fed is doing."
He, however, stated that once central bank digital currencies (CBDCs) arrive, all people will be able to use an account with the central bank to do payments, without needing crypto or even a bank account.
And while Roubini's not betting on crypto in the long-run (or at all), other celebrity individuals are entering the space. American retired rapper, record producer and streamer Sir Robert Bryson Hall II, aka Logic, said to his 2.4m followers on Twitter that his manager and founder of Visionary Music Group, Chris Zarou, finally convinced him to buy BTC.
My manager @ChrisZarou has been bugging me so I finally made a big investment in #Bitcoin

— Rappy Gilmore (@Logic301) November 6, 2020
Well-known crypto analyst, Willy Woo, has also noted the transaction value between investors jumping, suggesting that the full force of a bull run is still ahead. He said that "It's smart money…High Net Worth Individuals," who have been buying this latest rally, adding that "Bitcoin is still in it's stealth phase of its bull run."
Best of all we are not just seeing smart money flow in, it's NEW smart money.

Orange line is the rate of new investors coming in per hour previously unseen before on the blockchain.

It's seriously bullish.

Another killer chart by @glassnode. pic.twitter.com/ZXk95ksx3b

— Willy Woo (@woonomic) November 9, 2020
Bitcoin is currently (9:56 UTC) trading at USD 15,422 after it recovered from a crash to below USD 14,500 on Saturday. It's been up 2.7% in a day and almost 14% in a week, as well as 35% in a month and 74% in a year.
---