Bitcoin Dives Below USD 15K as Joe Biden Announced US President-Elect
On Saturday, after a few nail-biting days of vote-counting, Democratic candidate Joe Biden announced as the winner of the US presidential election, beating Donald Trump. Bitcoin (BTC) price dropped following the expected news.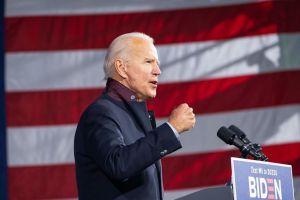 Biden, who now should become the 46th president of the United States, has secured 284 electoral votes while 270 were necessary, Trump has 214, according to Bloomberg data.
However, Trump still claims that he "won this election".
At pixel time (06:27 UTC, November 8), BTC trades at USD 15,033, having recovered from as low as USD 14,479, reached on November 7. It traded between USD 15,250 and USD 15,400 when the news about Biden's victory started to circulate at around 16:00-17:00 UTC on November 7. The price is now down by 3% in a day, trimming its weekly gains to less than 10%. Other major coins are down by 4%-8% in a day.
According to a popular Bitcoiner, known as BitcoinTina on Twitter, "stock guys" might be behind this drop in price.
"Selling your bitcoin cause Biden is going to raise taxes is stupid. IF there is a Democratic Senate, House and White house. The budget and spending will be huge and bitcoin is the thing to own. Pay Taxes to buy bitcoin back is silly," BitcoinTina argued.
In November 2016, when Trump won his presidency, BTC traded at around USD 700.
BTC price chart from November 2016 until today: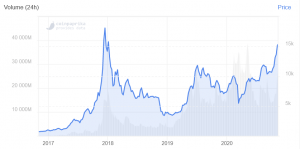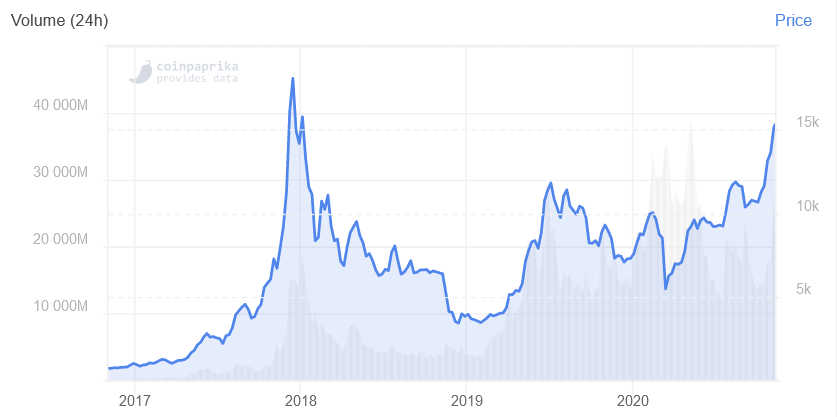 Earlier this week, Ty Young, Cryptoasset Research Analyst at Messari, estimated that "If Biden eaks out a win, Trump will have little incentive to push through a deal for another round of stimulus, which could cause markets to sell-off in the short term. This sell-off could bleed into BTC."
Moreover, according to him, "A Biden win could also lead to further volatility due to fear of a hefty Biden tax on capital gains." Also, a contested election might fuel further volatility in the market.
However, as reported, most industry experts believe that BTC and crypto will thrive in the long term, regardless of who's in the White House. Crypto has been designed to flout government control, while the current economic climate makes cryptoassets increasingly attractive as investments.
___
Reactions:
____
Learn more:
The US Election: Pullback Possible, But Neither Trump Nor Biden Won't Stop Bitcoin
US Voting Over, But Near-Zero Interest Rates, Inflation Are Here to Stay
Knife-edge Biden-Trump Showdown Has Crypto Backers on Both Sides
Bitcoin Above USD 14K While Prediction Markets Wave Goodbye To Trump
(Updated on November 8, 06:34 UTC to reflect the latest BTC moves.)

---