Interest In Bitcoin Spikes as PayPal, JPMorgan, and Kanye West Praise BTC
Google searches for "bitcoin" (BTC) spiked last week, reaching almost three-month highs, after BTC-related positive news from PayPal was supported by favorable statements from banking giant JPMorgan and celebrity Kanye West, while the price hit a new yearly high.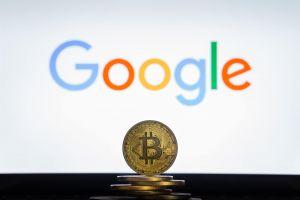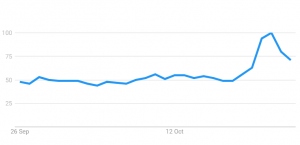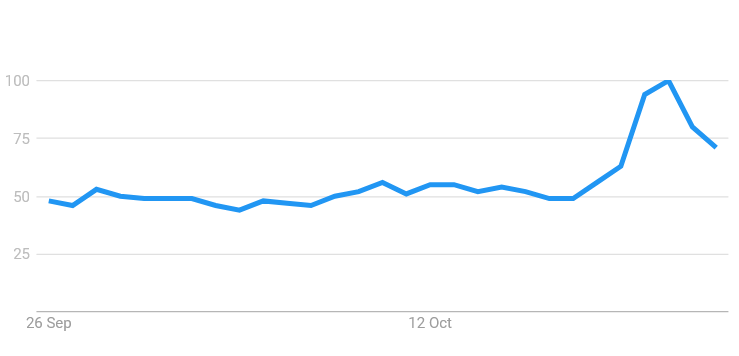 However, people were searching for bitcoin even more during the third BTC halving in May and in March, marked with a major market crash.


As reported last week, online payments giant PayPal announced that it will officially be joining the crypto markets as it will be offering US account holders the ability to buy, sell, and (almost) hold BTC among other cryptoassets.
Also, this past weekend, reports started to circulate that US-based investment banking giant JPMorgan estimates that BTC "could compete more intensely with gold as an "alternative" currency over the coming years given that millennials will become over time a more important component of investors universe."
According to the bank, "even a modest crowding out of gold as an "alternative" currency over the longer term would imply doubling or tripling of the bitcoin price from here."
Meanwhile, during the latest Joe Rogan podcast with Kanye West, the world-famous musician began espousing one of his many views, name-dropped Bitcoin, and discussed a future with alternative currencies.
Though according to Meltem Demirors, Chief Strategy Officer at CoinShares, recent bullish statements do not necessarily imply further increased interest from traditional investors.
"The recent news regarding large corporations investing in BTC is helpful for sentiment and PR, but it is not something that most traditional investors will assign much value to," she told Bloomberg.
At pixel time (13:46 UTC), BTC trades at USD 13,197 and is up by 1.4% in a day and 13% in a week. The price is also up by 23% in a month and 39% in a year.
BTC price chart: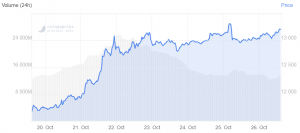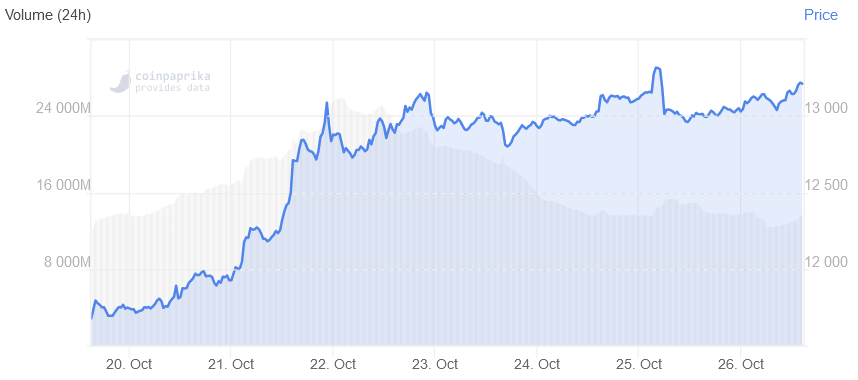 ____
Learn more:
Gold and Bitcoin Surge Exposes Generational Divide – JPMorgan
Corporate Treasuries Caught Between an Inflation Rock and Bitcoin
'Steady Increase' in Bitcoin Investment Coming, Not a 'Flurry' - CoinShares
---