11 Best Shitcoins to Buy in 2023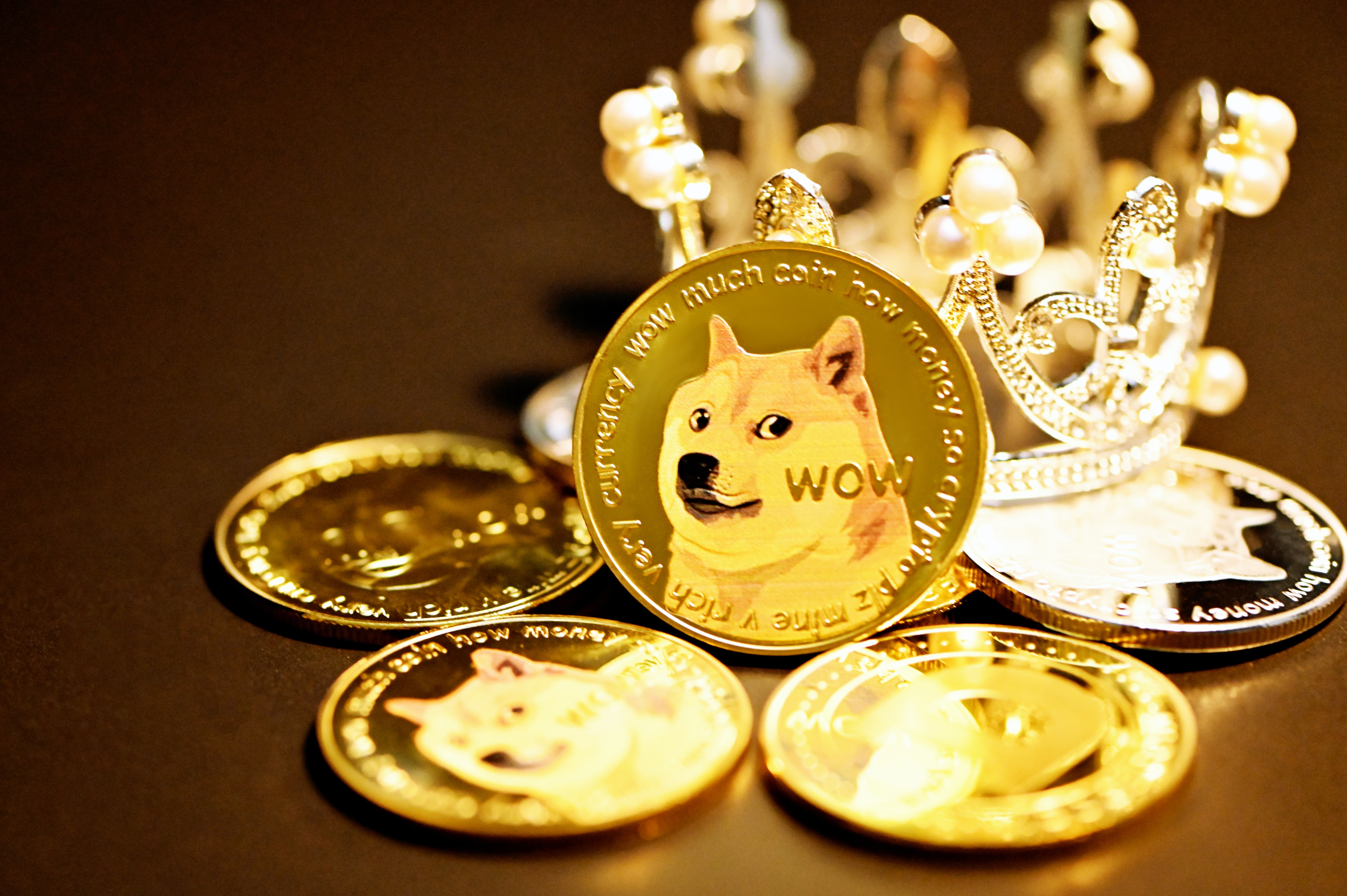 Shitcoins refer to cryptocurrencies that don't have much utility but have made an impression on the market. Shitcoins is another word for a meme token, projects that are based on mere speculation with little fundamental utility or actual use beyond speculative investing.
Despite the lack of utility, it has proven over and over to be an effective marketing and investing strategy, although it can be extremely difficult to pick the right projects and know when to take profits.
Marketing and hype play a big part in the success of a shitcoin, as do celebrity endorsements, that make them the best shitcoins to buy.
We researched a list of coins that have made the crypto community buzz. Massive hype has been created around the shitcoins we found, although some of the coins provide utility and even offer investors rewards.
Let's find out their features and how investors can benefit.
The Top Shitcoins to Buy in 2023
Here's a quick look at the best shitcoins right now before we review them in detail.
Meme Kombat (MK) - Multi-use-case meme cryptocurrency offering huge staking rewards and wagering opportunities on a battle arena ecosystem. $MK is priced at just $1.667 on presale.
eTukTuk (TUK) - Shitcoin that aims to revolutionize the transport industry in SE Asia with new electric vehicles with net zero carbon emissions. Offers high PoS APY of 33,487% and an early stage price entry of just $0.024.
Chimpzee (CHMPZ) - Top shitcoin combining many elements to help save the planet, the project has planted over 20k trees and donates 10% of proceeds to charities. $1.25 million raised throughout presale so far.
Scorpion Casino (SCORP) - Scorpion Casino is a licensed, transparent, and provably fair social gambling platform that provides passive income. $800k raised in its presale.
Wall Street Memes (WSM) - Combining a rich legacy in NFTs and meme culture, WSM presents a unique blend of huge community, a community-driven approach and adaptability to the latest trends, making it a shitcoin to keep an eye on in 2023. Presale complete.
Pikamoon (PIKA) - An excellent shitcoin to buy in 2023 with good growth potential. It's a play-to-earn blockchain-based game that lets you earn $PIKA tokens and capture NFTs in in-game battles, with more than $3.85 million raised in the presale, which is now in its final stage.
Mooky (MOOK) - A charity token that aims to protect the environment by donating to rainforest foundations. Hold the $MOOK token to buy NFTs and access voting rights on the platform - more than $900k raised in its presale.
BTC20 (BTC20) - An environmentally friendly token built on Ethereum but with tokenomics to mirror the price and supply of Bitcoin in April 2011. Presale now finished with a fully diluted market cap of almost $15 million and an APY of 63%.
Dogecoin (DOGE) - The world's original and largest shitcoin, DOGE has mainstream name recognition and a massive market cap, but is still prone to huge volatility and dramatic swings in price.
Shiba Inu (SHIB) - Top Dogecoin alternative that also has a huge market cap and an incredibly large supply, which makes it cheap to purchase.
ApeCoin (APE) - Crypto that supports the Bored Ape Yacht Club NFT collection and enjoyed a massively hyped launch, although prices have plummeted since its peak.
Reviewing the Best Shitcoins to Invest in
Let's take a closer look at the best shitcoins to buy - we've also provided links to brokers offering shitcoins.
1. Meme Kombat - Stake-and-Earn Crypto Offering 112% Staking APYs, Priced at $1.667 on Presale
Unlike most of the popular shitcoins, Meme Kombat ($MK) offers earning opportunities and rewards to the token holders.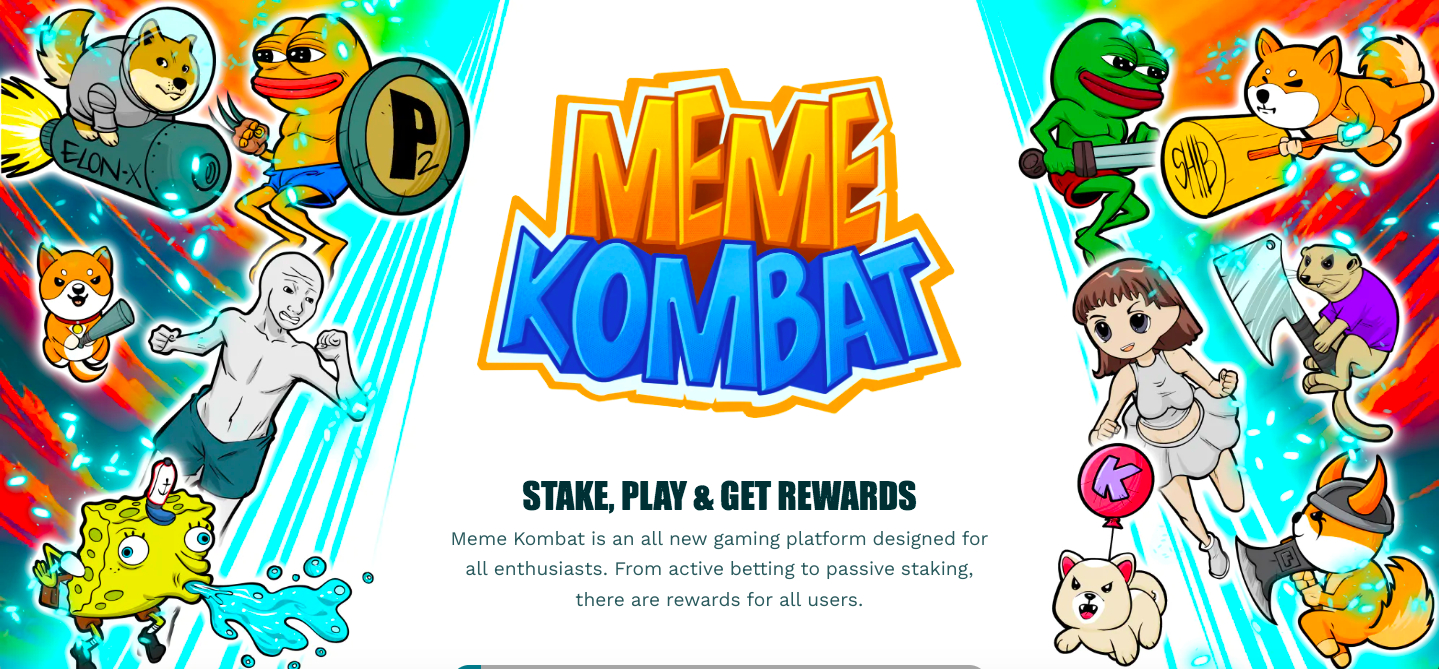 $MK, the native cryptocurrency, has a low token supply of 12 million. 6 million tokens have been allocated for the ongoing presale. One can buy Meme Kombat for just $1.667 through the ongoing presale round. On Meme Kombat, users can hold $MK and wager the tokens on a battle arena.
Token holders can also stake $MK and earn a live APY of 112%. Once you purchase $MK on the presale, the tokens are automatically staked on the contract. To earn the presale returns, users must re-stake their tokens at least once after the presale concludes. The staking lock-up period is only 14 days.
A portion of your staked tokens can be used on the battle arena to wager and bet on battles. On the arena, various meme coin characters battle with each other. Players can challenge their friends for head-to-head battles and wager tokens to earn a bigger reward.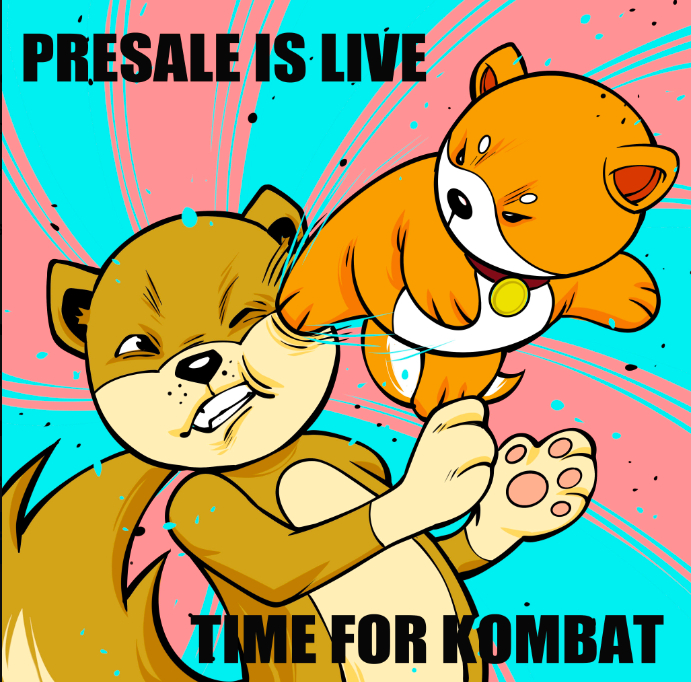 From the 12 million token supply, 30% will be offered for staking and battle rewards. The first season of the battle arena will be released in Q3 2023, after the conclusion of the presale. Another 10% of the token supply will be offered as community rewards.
The distribution of token rewards will help build a loyal community of token holders. By the end of the presale, Meme Kombat aims to raise at least $10 million. Stay updated with this new meme project by going through the Meme Kombat whitepaper and joining the Telegram channel.
| | |
| --- | --- |
| Presale Started | 21 September 2023 |
| Purchase Methods | ETH, USDT |
| Chain | Ethereum |
| Min Investment | $5 |
| Max Investment | None |
2. eTukTuk - Top Shitcoin With 33,487% APY Targets Transport Industry & Climate Change
eTukTuk (TUK) is a shitcoin that provides 33,487% APY and its focus is the transport industry in Sri Lanka, and the surrounding regions.
It has multiple aims, including banking the unbanked, improving on CO2 emissions, increasing financial inclusion, and building a sharing economy. But its main focus is on transport and the environment.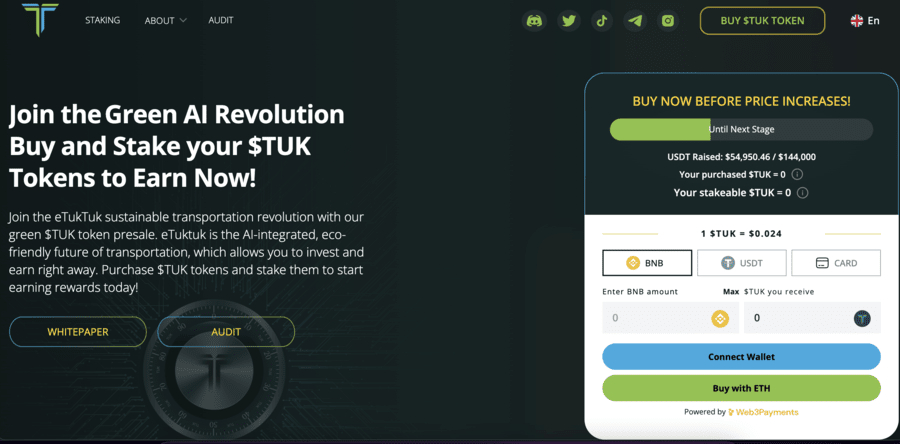 Sri Lanka is known for high levels of environmental pollution. It has become an issue of national concern, as it affects the wellbeing of citizens along with its perceived status on an international level. eTukTuk has an innovative solution that helps increase revenue for TukTuk drivers while simultaneously improving the nation's CO2 profile.
This is done through the introduction of Zero Emission Vehicles (ZEVs), which are electric and powered at specific charging stations, maintained by territory partners. This means that drivers will not have to pay for fuel anymore, which can take up a significant amount of their fare, which is not very high to begin with.

The vehicles are also cheaper to purchase and will last longer. They will be enhanced by AI which will select the best route and also help to locate issues and optimize the machine for longevity. The TUK token will even be used to support green research initiatives.
The TUK token is derived from the BNB chain, which can process thousands of transactions per second and is lower cost, and more eco-friendly, than other blockchains. But while the Binance Smart Chain forms the backbone of the project, it recognizes interoperability and further supports chains like Cardano, with more to follow in the near future.
The price per token is $0.024. But this price will increase with time, while the yields will fall.
More information can be found in the Telegram and Twitter accounts, along with the official Whitepaper.
This project has also completed a smart contract audit, with no issues found.
| | |
| --- | --- |
| Presale Started | August 2023 |
| Purchase Methods | ETH, USDT, BNB |
| Chain | Binance Smart Chain |
| Min Investment | $5 |
| Max Investment | None |
3. Chimpzee - Earn Income, Save Animals, & Fight Climate Change Through the Chimpzee Shitcoin
Chimpzee (CHMPZ) is not your typical shitcoin - it's a no-nonsense project that is serious about tackling climate change. The campaign has already planted 1,200 trees to save the Brazilian rainforest, donated $15,000 to save elephants, and planted 20,000 trees in Guatemala. It is keen to empower people to act quickly and to raise awareness for an issue that needs immediate attention.
The whitepaper outlines the damage being caused to rainforests as well as endangered species such as Elephants and Rhinos. A tree can be planted for as little as a $1 donation - yet the world loses 6 million hectares of forest each year due to deforestation, a size equivalent to Portugal.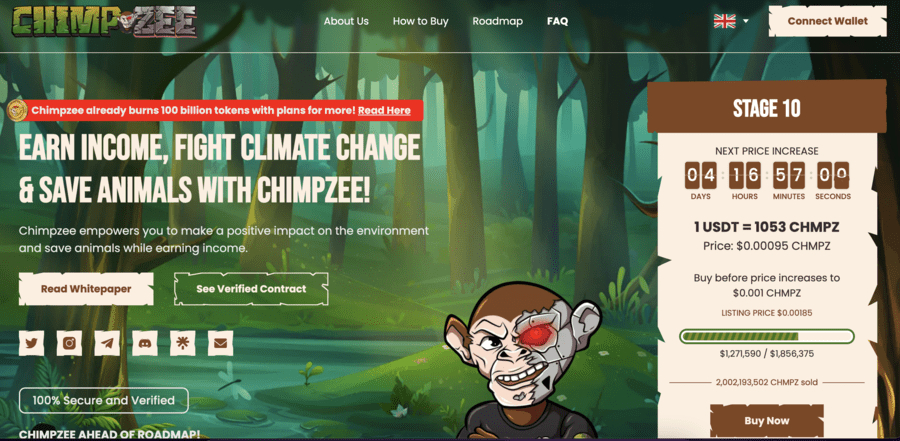 There is a total supply of 100 billion CHMPZ tokens, which is set to be reduced to 60 billion. Of the total supply, 10% of the proceeds are given to charities concerned with the environment and climate change.
Of the remaining, 10% is allocated to exchange liquidity, 45% to the presale, 15% to marketing, 5% to community rewards, 10% to development, and 5% to the team.
Those that purchase during the presale can benefit from a 50% additional bonus, so it's definitely an advantage to get in early. The presale price is $0.00095 while the listing price is set at $0.00185.
Investors can help the environment through Chimpzee while earning rewards from passive income. To take part in the presale, a Web3 wallet (MetaMask, Trust Wallet) is required, along with ETH, USDT, or a credit card.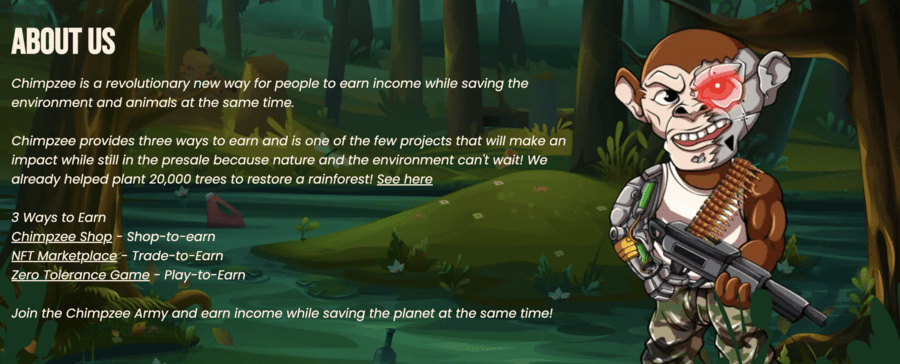 The Chimpzee project is also audited and has a KYC certification. It further boasts an Ambassador & Community Outreach Program to safeguard the well-being of animals and the environment. It's going all out to help the environment and wants to act quickly to save endangered species and protect the rainforest.
More information can be found on Twitter, Discord, Telegram, Link Tree, and Instagram, as well as by reading the Chimpzee whitepaper in detail before making an investment decision. More than $1.25 million has been raised in the presale so far.
| | |
| --- | --- |
| Presale Started | Q2 2023 |
| Purchase Methods | USDT, ETH, Card |
| Chain | Ethereum |
| Min Investment | $25 |
| Max Investment | None |
4. Scorpion Casino (SCORP) - Social Gambling Platform
$SCORP, the native crypto of Scorpion Casino, is not exactly a shitcoin. While shitcoins are basically useless cryptocurrencies that can trigger double-digit and triple-digit rallies overnight, SCORP is a utility-rich token with similar but sustainable growth potential. It has high relevance in the fast-growing online gambling and betting market.
The $SCORP token presale has now raised more than $850k.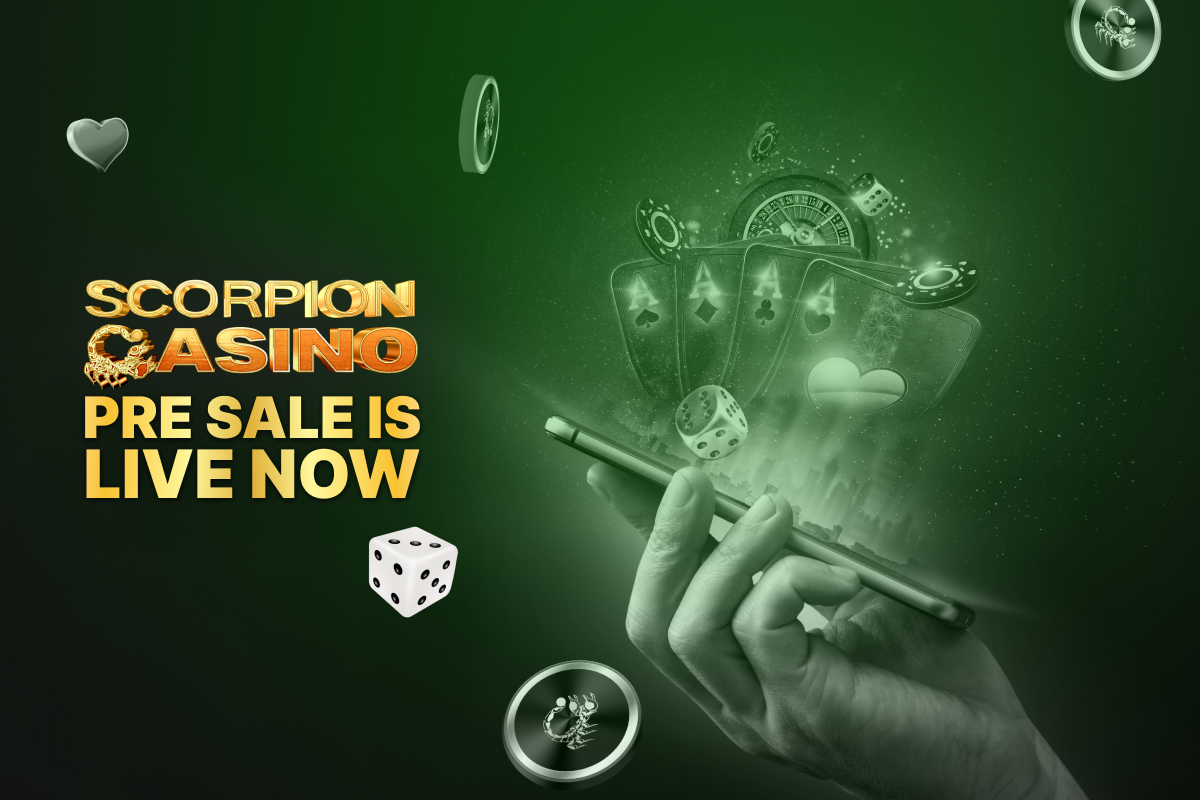 The governance and reward token fuels the Scorpion Casino ecosystem, which includes:
A licensed crypto sports betting & casino platform
A reward & referral affiliate system
The first-of-its-kind social online gambling platform gives you access to more than 30,000 bet opportunities monthly. This will be spread across 200+ casino games like slots, blackjack, roulette, poker, and 160 live games. In addition, there is a sports-betting section. It covers a wide range of football, tennis, American football, horse racing, basketball, golf, boxing, and MMA events.
The blockchain base of the casino and the sports betting section makes them transparent and provably fair. Unlike traditional platforms, the platform is not designed to manipulate participants and squeeze money from them.
Another factor that underscores Scorpion Casino's focus on providing a safe gambling experience is its choice of major providers. Only highly reputed platforms like Evolution, NetEnt, Play N Go, Novomatic, EGT, and AMATIC have made the list. It has also partnered with leading platforms like CoinsPaid and BitRadar to provide a seamless gaming experience.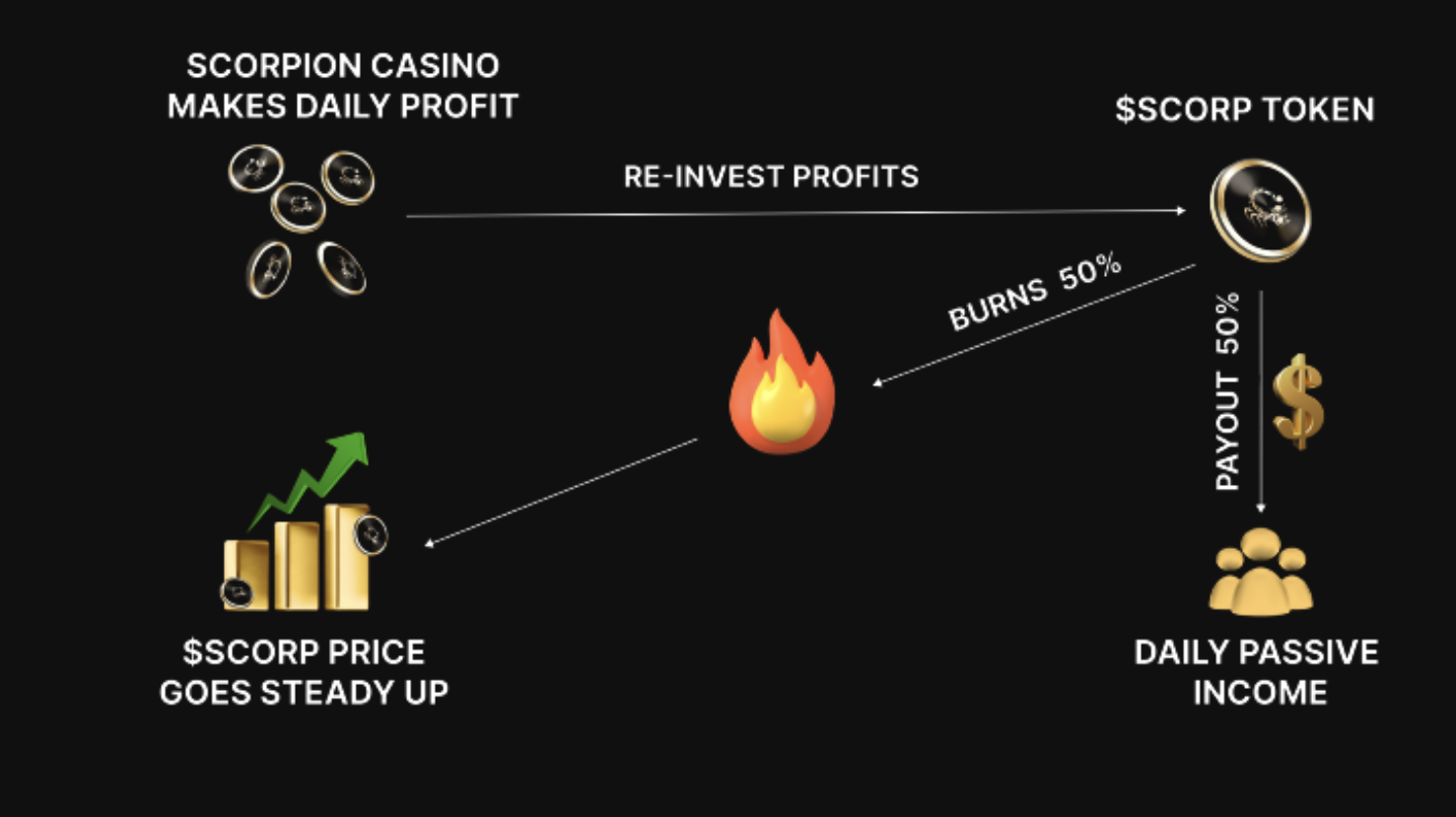 With Scorpion Casino, you can earn up to $10,000 as daily passive income by holding SCORP in your wallet. Apart from its core utilities, SCORP is supported by a deflationary token-burning mechanism. It maintains a healthy value for the token in the open market and makes it largely immune to market volatility.
Scorpion Casino has already secured a top-tier CEX listing owing to its focus on providing a safe gambling experience. The names of the exchanges that will list SCORP will be announced soon. Follow the platform on Telegram and Twitter for the latest updates.
The presale of SCORP is now live, opening one of the most lucrative crypto investment gateways of this year. Get 20% extra tokens with the Exclusive Bonus Code Scorpion20, live for a limited period only.
(Enroll in the Elite Scorpion Members Club for extra tokens, rewards, VIP service, and cashback at the presale, starting from $1,000.)
| | |
| --- | --- |
| Token Symbol | SCORP |
| Presale Supply | 200,000,000 SCORP |
| Token Type | BEP-20 |
| Payment Method | ETH, USD, BNB |
| Listing Price | $0.05 |
5. Wall Street Memes (WSM) - Shitcoin Harnessing Meme Power and NFT Legacy, Now Live On Exchanges
Launching into the bustling shitcoin wave of 2023, Wall Street Memes launched its shitcoin, $WSM, via a presale on 26 May. As a renowned entity in the NFT space with a broad online footprint - gathering over a million followers across social media channels like Twitter and Instagram - this veteran project aims to extend its influence into the crypto arena, powered by its strong community.
The $WSM presale has already garnered massive hype and attention since launching, raising more than $25 million.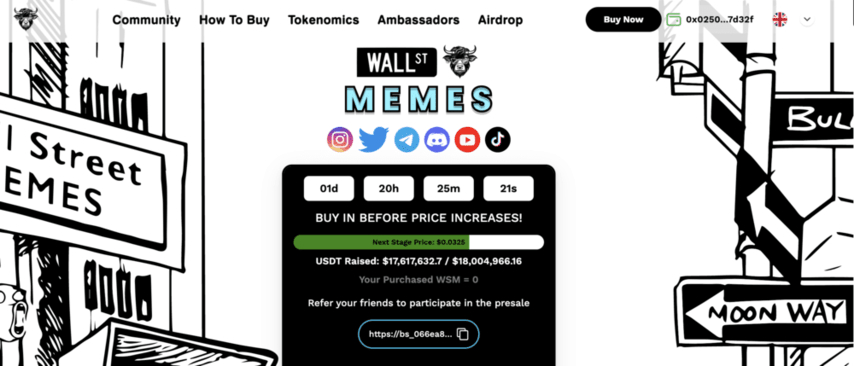 While the inherent risks of early-stage projects should be considered, the past successes of community-driven platforms present a silver lining for potential investors of $WSM.
Grounded in internet meme culture, Wall Street Memes aims to secure a strong position for $WSM in the meme coin arena. Its commitment to staying up-to-date with emerging trends, including Bitcoin Ordinal NFTs, speaks volumes about the brand's adaptability.
It's worth noting that the brand's initial Ethereum NFT collection, Wall Street Bulls, sold out in 30 minutes back in 2021, underlining its potential.
Additionally, Wall Street Memes' online presence has caught the attention of influencers, including Elon Musk, who has interacted with their content multiple times. The brand's strong rapport with its community could pave the way for $WSM's listing on major exchanges, possibly including platforms like Binance or Coinbase.

In celebration of $WSM's presale launch, the team has organized a $50,000 airdrop. For further details, you can visit the project's Linktree.
With a total supply of 2 billion $WSM tokens, the brand is all set to distribute 50% during the presale, with the remainder divided between community rewards and exchange liquidity.
This community-centric approach, which notably has no team allocation seems to address past issues faced by some shitcoins, where many team-held tokens flooded the market.
You can join the Wall Street Memes Telegram group to stay informed about this presale.
| | |
| --- | --- |
| Hard Cap | $30,577,000 |
| Total Tokens | 2 Billion |
| Tokens available in presale | 1 Billion |
| Blockchain | Ethereum |
| Token Type | ERC-20 |
| Minimum Purchase | 100 $WSM |
| Purchase Type | USDT, ETH, BNB, Card |
6. Pikamoon (PIKA) - Best Shitcoin to Buy to Enter P2E Metaverse
Next on our list of the best shitcoins to buy in 2023 is Pikamoon. In contrast to some other platforms, this new cryptocurrency project is a play-to-earn game with real utility. Taking place in the Pikaverse, the game immerses the player into a fictional world and pits them against other players in a battle of good against evil.
The excitement and hype around the game is reflected in the $PIKA token presale, where almost $4 million has now been raised and is already into its final stage.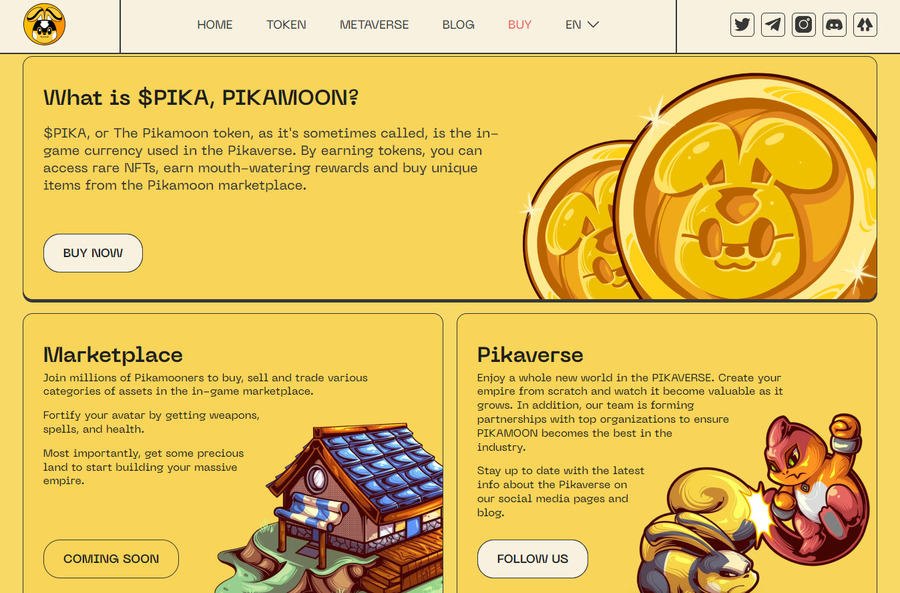 Players can join the platform by purchasing its native token, $PIKA. This will give them access to a free NFT character they can use to traverse the fictional realm. The game encourages them to build an army of NFTs, fight enemies, and complete challenges and quests for more $PIKA.
The ecosystem features a marketplace where players can use $PIKA to buy items and upgrades for their characters, trade items, and purchase additional NFTs.
What's more, they can also acquire NFTs by defeating them on the battlefield. According to the whitepaper, there will be 18,012 Pikamoon NFTs in the first generation of the game. To learn more about the project, you can join the platform's Telegram channel.
P2E functionality has attracted a lot of attention early in the presale. It is now in its final with tokens available for $0.0006.
| | |
| --- | --- |
| Presale Started | April 2023 |
| Purchase Methods | ETH, USDT |
| Chain | Ethereum |
| Min Investment | None |
| Max Investment | None |
7. Mooky - New Charity Token Available to Buy on Presale
Mooky is a shitcoin that aims to contribute to the environment by leveraging blockchain technology. $MOOK, the native token, is used to generate revenue, grow a community-driven ecosystem and contribute to various green charities.
Already in stage 8 of its presale, Mooky has raised more than $900k in its presale.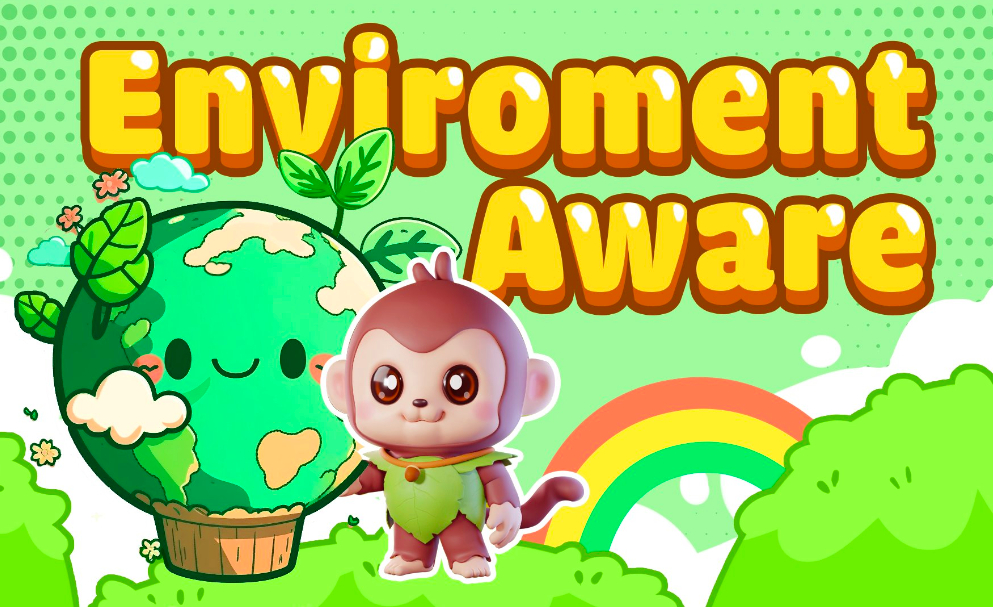 From a total token supply of 500 billion, 3% of $MOOK is used as a visible charity wallet. 70% is also allocated for the ongoing presale. Currently, one can purchase the token for $0.00000735 - the presale will consist of 12 rounds, and the price will rise to $0.00003125 by the final phase.
$MOOK tokens can be used to purchase NFTs on the ecosystem. Users will be able to mint 1,000 NFTs, each of which represents a real-life planted tree. Those holding the most valuable NFTs can access Mooky's DAO, 'Ventures Club.'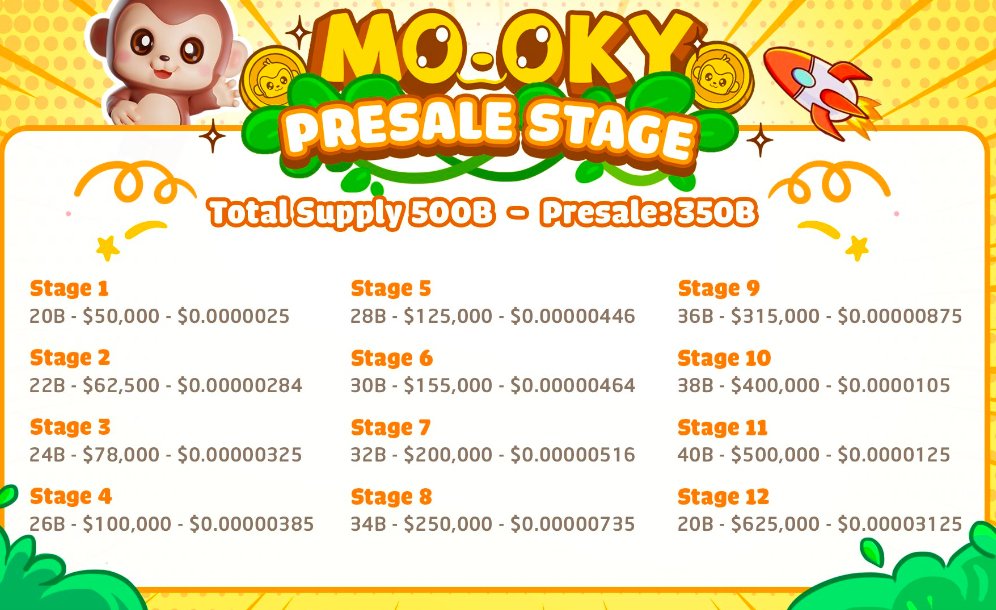 The DAO gives users voting rights to maintain the platform and offers exclusive access to airdrops. Mooky charges a 15% fee on all NFT transactions. 2% of this will be distributed to charities the platform works with. A further 5% will be sent to existing token holders.
Read the Mooky whitepaper and join the Telegram channel to learn more about the presale and the project.
| | |
| --- | --- |
| Presale Started | Q2 2023 |
| Purchase Methods | ETH, USDT, BNB |
| Chain | Ethereum |
| Min Investment | None |
| Max Investment | None |
8. BTC20 (BTC20) - ERC20 Token Imitating BTC in 2011, With Enhanced DeFi Staking & Additional Utility
BTC20 ($BTC20) is built on the Ethereum blockchain but with a tokenomics infrastructure that mimics Bitcoin (BTC) in April 2011. It's not technically a shitcoin, as it does have utility, but it is a PoS token based on both Ethereum and Bitcoin.
The presale sold out its $6 million hard cap in just two weeks and has now reached a fully diluted market cap of almost $15 million with the majority of tokens being staked - it offers an estimated APY of 63%.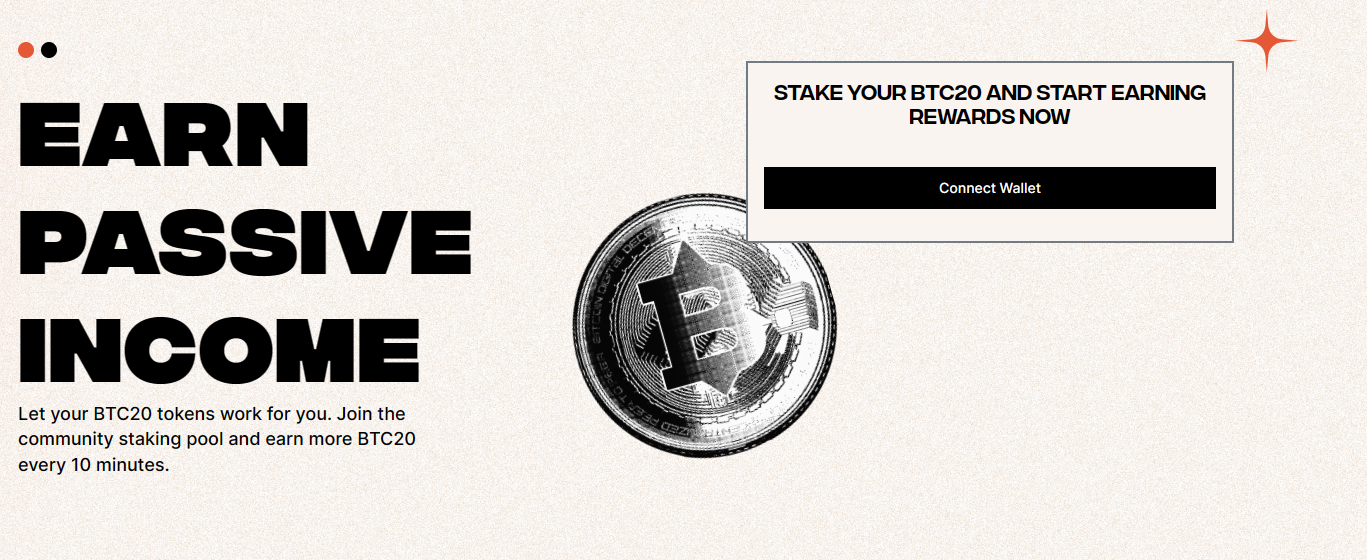 But the $BTC20 token provides more utility, such as governance rights within the ecosystem and use within the context of decentralized applications (dApps). It also addresses some of the shortcomings of the original BTC token, as $BTC20 is built on the much more environmentally friendly Ethereum blockchain.
An enforced 120-year vesting period, conducted through smart contracts, could do much to encourage price appreciation of the token, though no investment is ever sure to come in and research and caution are always a prerequisite. The long vesting period will promote price stability and a more sustainable ecosystem, reducing speculative investment.
As participants stake their tokens, the percentage of rewards they earn is directly proportional to the overall number of tokens staked. As individuals stake their $BTC20, the greater their share of the released rewards, which promotes a community focus.
The roadmap also allows for a long term orientation with plans for strategic partnerships, development, expansion, and a look into the utility of $BTC20 in the context of decentralized applications.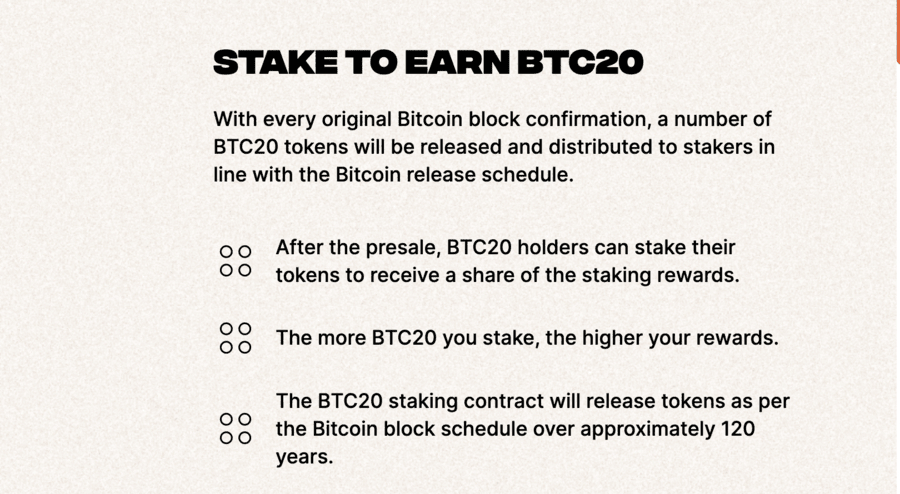 A stated aim of this project is long term expansion, something which could set it apart from many other Web3 projects.
The gradual token release should incentivize long term investment while the sustainability of the Ethereum blockchain might be a positive signal for environmentally conscious investors. DeFi staking is another known incentive when it comes to project longevity.
Further information is available through the project whitepaper. You can also reach the team on Telegram, and Twitter, or contact them through the email address listed on the website.
Users can take part in the presale by using either MetaMask or Wallet Connect, making a transaction through ETH, USDT, BNB, or bank card.
| | |
| --- | --- |
| Presale Started | July 2023 |
| Purchase Methods | ETH, USDT, BNB, Card |
| Chain | Ethereum |
| Token | ERC20 |
| Max Investment | N/A |
| Min Investment | N/A |
9. Dogecoin (DOGE) - Globally Recognized Meme Coin
One of the top shitcoins that has provided investors with huge returns is Dogecoin - the development of DOGE started out as a joke, but the coin's massive price spike has made many investors take it seriously.
DOGE wasn't on many investors' radar until the 2021 crypto rally, when it provided more than 10,000% returns for investors who bought the coin at the beginning of 2021, thanks to Elon Musk's continued social media endorsements. As a result, many crypto enthusiasts have been asking is it too late to buy Dogecoin today?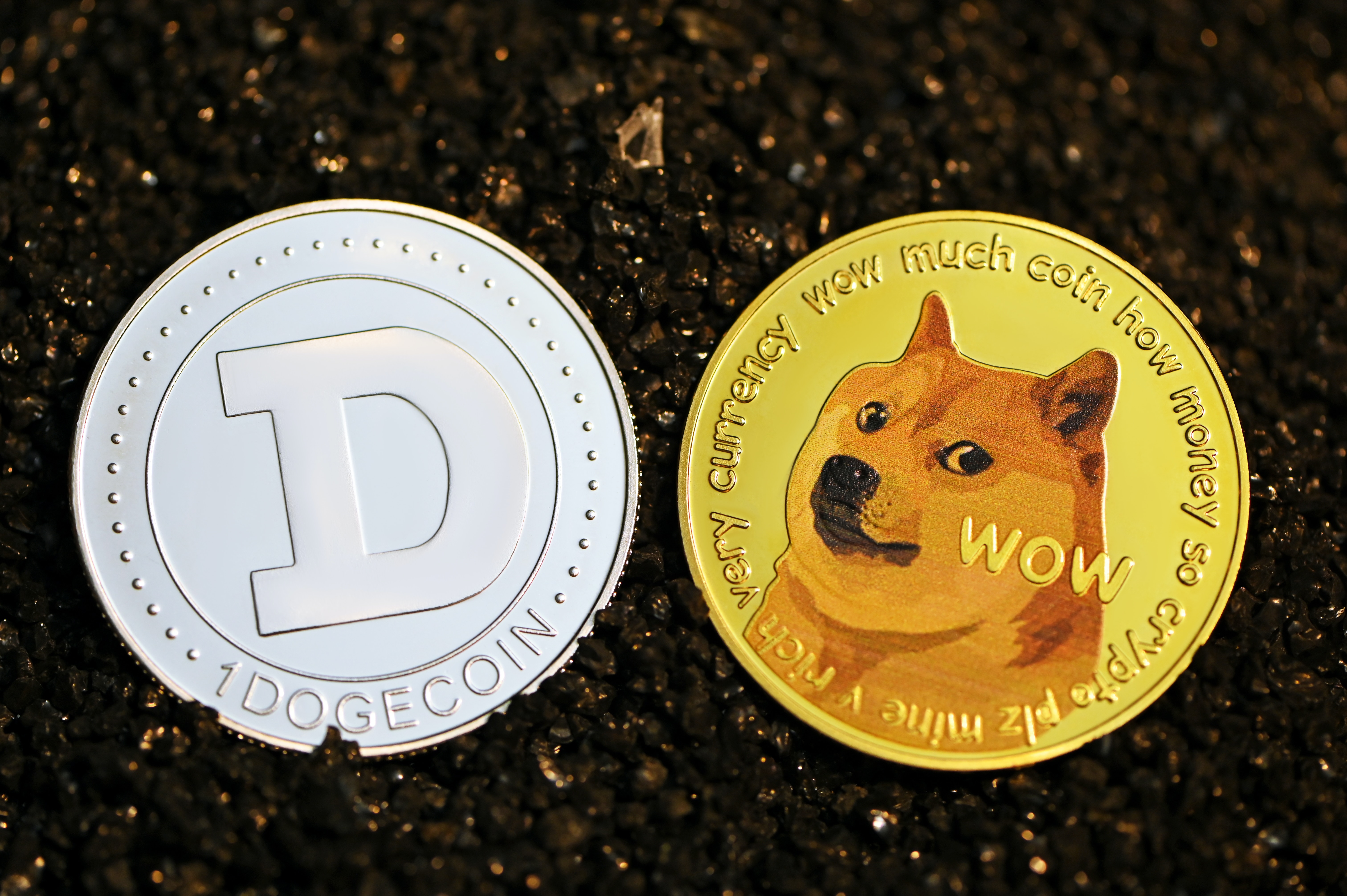 However, since its May 2021 all-time high of $0.71, Dogecoin has lost just over 90% of its value - despite that, many investors believe it remains one of the best meme coins to invest in.
Adoption has been one of the factors rallying the support of the DOGE community, with electric car maker Tesla accepting payments in Dogecoin. Other big corporations accepting the coin as payment are AMC Theatres, GameStop, Twitch and Newegg.
One of the benefits of investing in Dogecoin over Bitcoin is that it's more efficient. Dogecoin's mining is faster and uses less energy.
Cryptoassets are highly volatile and unregulated. No consumer protection. Tax on profits may apply.
10. Shiba Inu (SHIB) - Popular Meme Coin Aspiring to be Dogecoin Alternative
Hot on the heels of Dogecoin's hype as the ultimate meme coin was Shiba Inu. This meme project used an extremely effective marketing strategy to position itself as the next best thing to Dogecoin.
Shiba Inu used social media and influencers - as well as its message as a 'DOGE Killer' - to get the word to the masses about its intention of replacing Dogecoin.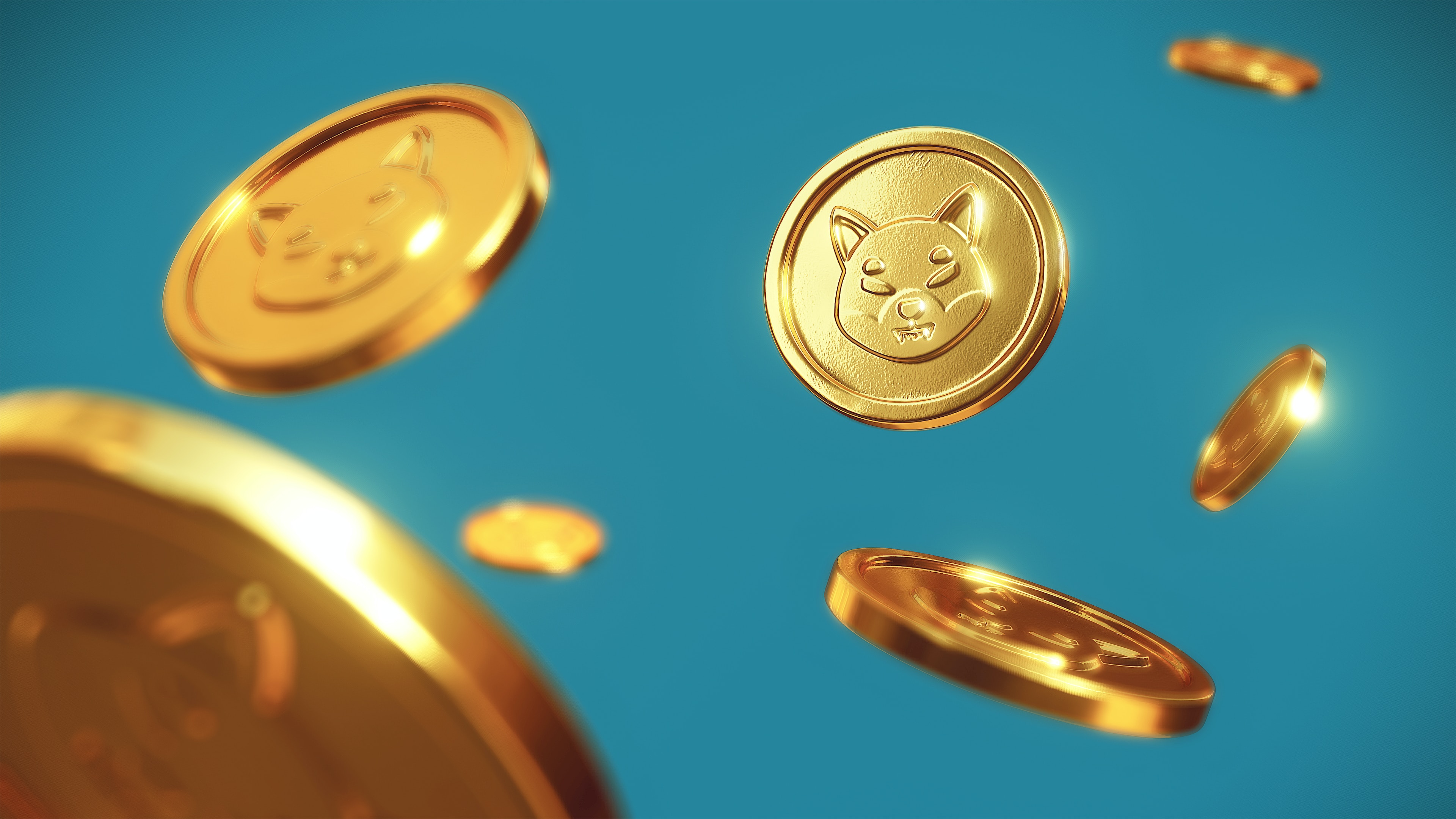 Many investors linked Shiba Inu's logo of the dog to Dogecoin, believing that the two projects were intertwined. It was pure investor speculation that resulted in a SHIB price rally of more than 1,000% during October 2021. After the hype was over, Shiba Inu's price crashed by more than 90%, but it has slightly recovered.
But is Shiba Inu a good investment in 2023? This project is trying to distance itself from its meme coin label and is striving to convince investors it offers utility by evolving into a vibrant ecosystem. Shiba Inu will have to work hard to convince the market of its value, as its price crash is the consequence of many investors believing it has no utility.
Cryptoassets are highly volatile and unregulated. No consumer protection. Tax on profits may apply.
11. ApeCoin (APE) - Top NFT Crypto Supporting the Gaming Evolution
The NFT market has taken off in the last 18 months and at the center of the movement is an NFT project Bored Ape Yacht Club (BAYC). The celebrity endorsement of this project has resulted in certain BAYC NFTs selling for millions of dollars.
ApeCoin is the native token of the Bored Ape and Mutant Ape ecosystem. To enter BAYC and take full advantage of it, investors need to own APE. This crypto project's developers were adamant about providing utility for the coin by ensuring it's an ERC20 token to serve as a protocol layer for community-led initiatives driving culture into the Metaverse.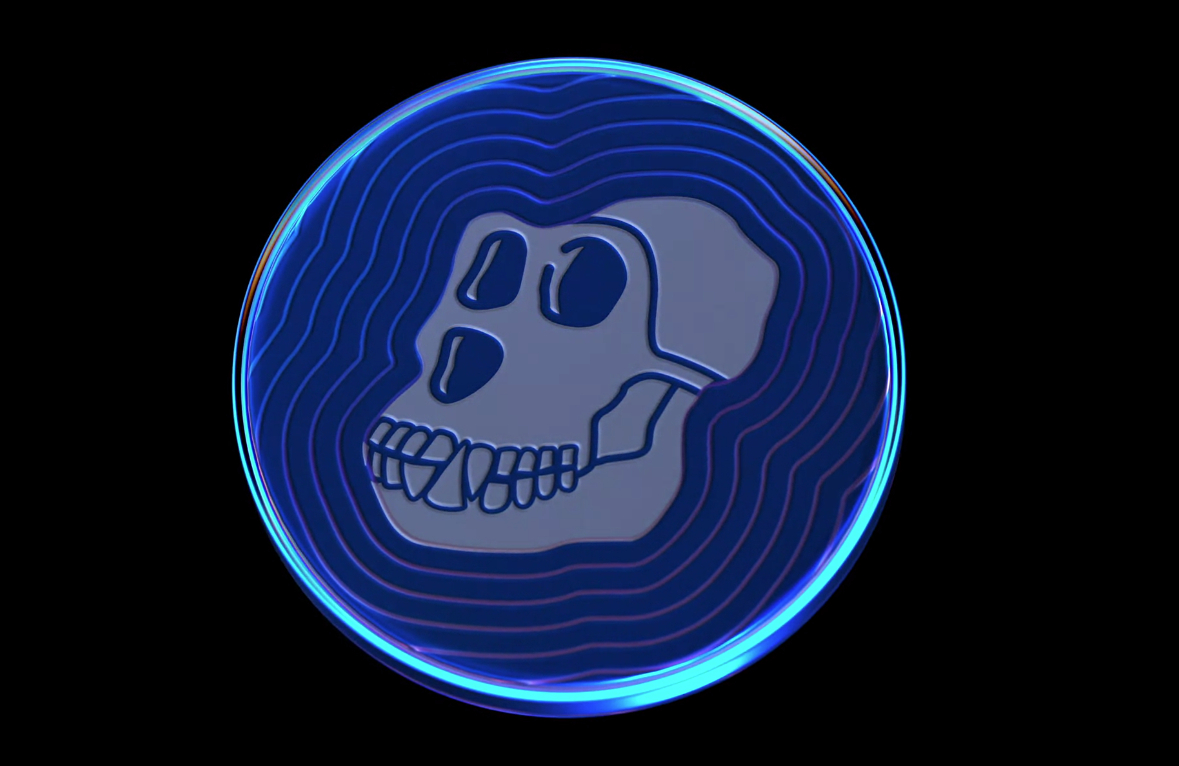 APE is specially designed for the Web3.0 ecosystem and plays a key role in the Ape Foundation, which strives for the growth and development of the APE ecosystem.
The APE DAO is vital for managing and building a globally dispersed community. ApeCoin's platform seeks to be at the forefront of the gaming evolution and use Web3 to build a culture that expresses itself through art and events.
Cryptoassets are highly volatile and unregulated. No consumer protection. Tax on profits may apply.
What Defines a Shitcoin?
Most shitcoins don't offer any utility, meaning they don't solve a real-world problem and only exist to be speculated on and grow in value. They exist on the blockchain and the term is often used as another name for a meme coin, which gain traction because of hype - often manifested by celebrities.
Shitcoins usually tend to have a low market cap and a high circulating supply. Exceptions to this rule exist and some coins are deflationary, meaning their supply decreases through token burns.
Is a Shitcoin Investment Valuable?
Investors should determine if their investing goals align with a shitcoin's offering. If it does, then a shitcoin investment might provide some value. The best we can do is mention several elements that are in a shitcoin's favor.
Some shitcoins have proven to be extremely popular, such as Dogecoin and Shiba Inu in the past and Pepe and Sponge amid the 2023 meme coin frenzy.
However, because of their lack of long-term value, they are susceptible to pump-and-dumps - where price rockets over a short period and then dies away - and can struggle to return to their former highs.
Therefore, extra caution should be taken when investing in shitcoins, as well as deciding when to take profits.
Community Support
A key reason that coins such as DOGE and SHIB had such massive rallies was massive community support and then mainstream recognition.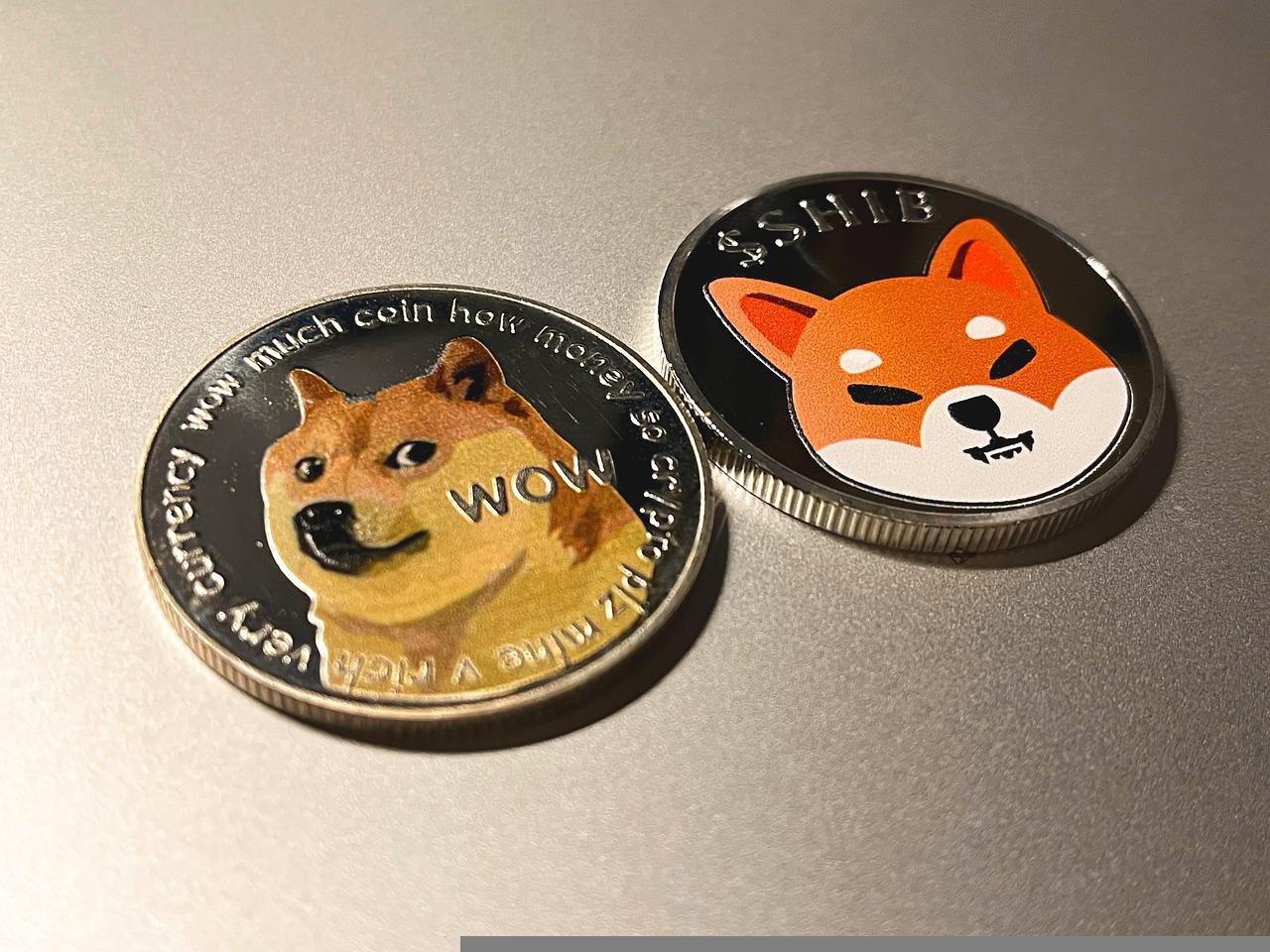 The communities made a big fuss over their coins and purported them to be the next big thing, attracting other investors.
The hype around these coins ended up being a self-fulfilling prophecy since Dogecoin and Shiba Inu provided investors with massive returns.
Major media outlets began to cover them which led to yet more investment and speculation.
Celebrity Endorsements
It's not only the shitcoin token holders who lured investors in, as celebrities played a major role. They used the power of social media to advertise projects to their massive audiences.
No doubt some of them were financially incentivized to promote a project, but it worked.
Elon Musk's support of Dogecoin is a clear example, with numerous Tweets in 2020 and 2021 helping to increase the price alongside announcements that his companies would support DOGE as a currency.
The build-up to his appearance on Saturday Night Live saw the price skyrocket, before a rapid sale once he was actually on the show.
After months of negative price action, news that Musk would purchase Twitter - and speculation that he would add DOGE as a payment method on the social media platform - saw the price increase again.
An April Fool's Day gag in 2023, where Musk briefly changed the Twitter logo to a shiba inu dog, sparked another price pump.
Conclusion
Our detailed reviews include where to buy shitcoins and shitcoin prices for certain assets. After comparing all of the assets, we found that Meme Kombat to be the best shitcoin.
It combines a variety of the worlds most popular shitcoins/meme tokens (Doge, Shiba Inu, Floki) and allows them to battle it out, with multiple betting options on the outcome.
It's a terrific concept that the market might take well to, having the appeal of not just one, but many popular tokens.
FAQ
What coins classify as shitcoins?
It's mostly meme coins like Dogecoin and Shiba Inu that classify as shitcoins because they provide no real utility. They gained their stature from celebrity endorsements and their communities hyping them up to be more than they really are. Some shitcoins are the exception and enable investors to earn rewards.
What shitcoin should I invest in?
Meme Kombat is a new shitcoin with an interesting concept and live betting on fight outcomes - it also provides 112% APY.
Are shitcoins a good investment?
It's important for investors to compare their investing goals to what shitcoins offer. If the two coincide, then a shitcoin might be a good investment. Each investor needs to decide for themselves if shitcoins are a worthwhile investment, but all crypto assets are risky investments. Investors must practice caution and do their due diligence.
Where can I buy shitcoins?
Investors can buy shitcoins either on eToro or via presale as in the case of Meme Kombat Some of the coins available on this exchange are Dogecoin, ApeCoin and Shiba Inu. eToro offers more than 80 cryptocurrencies in total.
Disclaimer: The Industry Talk section features insights by crypto industry players and is not a part of the editorial content of Cryptonews.com.
---