11 Best Crypto DAO Projects to Invest in
Disclosure: Crypto is a high-risk asset class. This article is provided for informational purposes and does not constitute investment advice. By using this website, you agree to our terms and conditions. We may utilise affiliate links within our content, and receive commission.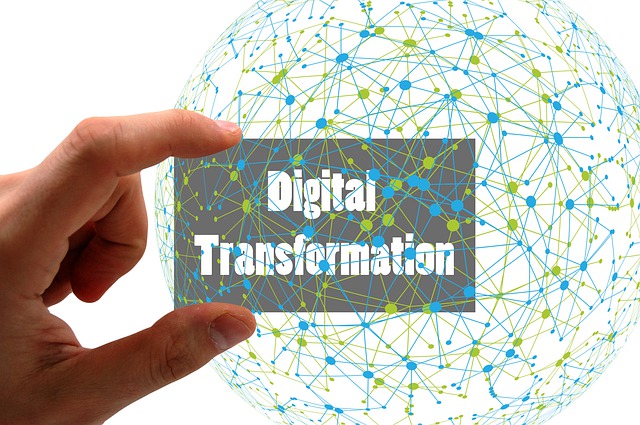 Disclaimer: The Industry Talk section features insights by crypto industry players and is not a part of the editorial content of Cryptonews.com.
Decentralized Autonomous Organizations (DAO) are at the core of blockchain. As the name implies, they're decentralized protocols not controlled by a central authority. Instead, DAOs have a bottom-up approach, enabling the community to govern the organization and determine the project's future. We found 11 of the best DAO crypto project and reviewed them.
Our guide details how DAOs benefit investors and what they're all about. We also determine if they're a worthwhile investment and answer key questions investors want to know about DAO.
Invest in the 11 Best DAO Crypto Projects
Our DAO crypto list consists of 11 community focused decentralized projects that investors might consider in 2023.
Bitcoin ETF Token – The best crypto project with 500% staking APY and token burn mechanics that raised $500,000 within the first week of the presale.
Bitcoin Minetrix – A hot new crypto with tokenized cloud mining, a community-focused approach, and high staking rewards. The platform raised nearly $1 million in just over two weeks of launch.
Wall Street Memes – Meme Based Campaign With Large $25M Raise
Tamadoge – Emerging DAO Crypto Project, Listed on OKX
Battle Infinity – Popular Game Providing 6 Decentralized Platforms
Lucky Block – Top Decentralized Competition Platform Offering Major Prizes
DeFi Swap – Well-Known Decentralized Exchange with Staking Ability
Uniswap – Famous Exchange on Decentralized Protocol
Compound – Autonomous Interest Rate Protocol with Compound Governance
Aave – DAO Project Offering Supplying and Borrowing of Assets
Lido Finance – Top-Tier DAO Platform Enabling Compound Yielding
Closely Reviewing the 11 Best Crypto DAOs
Let's take a look at the Best Crypto DAOs in the section below.
1. Bitcoin ETF Token – Best Crypto With Over 500% Staking APY And Up To 25% Token Burn Mechanics
Bitcoin ETF Token is the best crypto presale built to take advantage of the events around the Bitcoin spot ETF approval by the Securities and Exchange Commission (SEC). Aside from the speculative value, the token has deflationary measures that will remove 5% of the total token supply when each of the five milestones around the ETF approval unfold.
This includes the approval and launch of a spot Bitcoin ETF. With a total of 25% of the tokens permanently removed from circulation, the token should see a positive effect on its price.
Participate in the $BTCETF token presale by connecting your Ethereum wallet with the Bitcoin ETF Token website. Use ETH, USDT or card to complete the purchase and avoid MATIC and BNB as $BTCETF tokens purchased with these two coins aren't eligible for the staking rewards.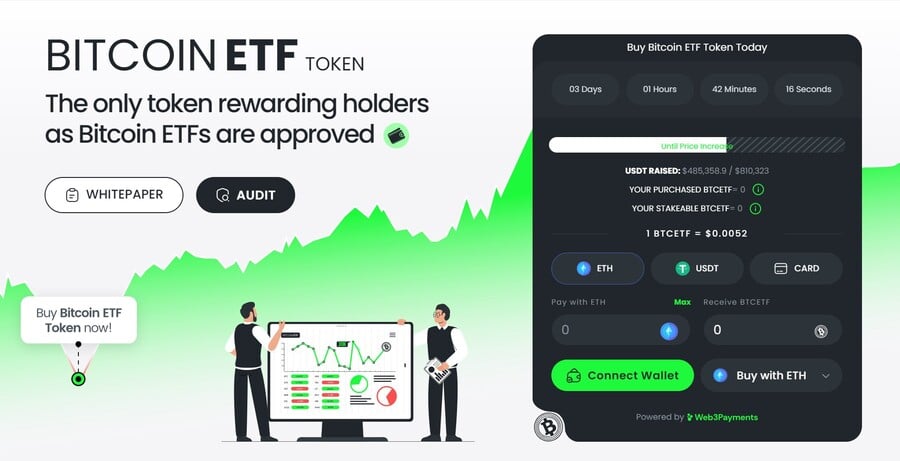 With 10 stages in the token presale, it may be prudent to buy as early as possible. That's because the token price slightly increases with each stage, starting from $0.0050 in the first stage up to $0.0068 in the final stage. That's a 36% difference alone.
But even if you don't buy in the early stages, stake your tokens to earn 500% APY and maximize your potential rewards. This number will drop, though, as more tokens are bought and staked, so make sure to stake as early as possible if you're planning to participate in the presale.

Follow Bitcoin ETF Token on X and join the Bitcoin ETF Token Telegram channel to learn more about the project and the spot Bitcoin ETF approval events. Also, check out the Whitepaper for more details. 
| | |
| --- | --- |
| Presale Started | 6 Noe 2023 |
| Purchase Methods  | ETH, USDT, BNB, MATIC and Card |
| Chain | Ethereum |
| Min Investment | None |
| Max Investment | None |
2. Bitcoin Minetrix – Tokenized Bitcoin Cloud Mining with High Staking Rewards, Raised Nearly $1 Million
Bitcoin Minetrix is an upcoming community-focused platform that offers tokenized cloud mining, ensuring transparency, security, and high returns for investors. 
This mechanism is enabled by an innovative "Stake-to-Mine" model, a much-needed change from traditional Bitcoin mining's environmental concerns.
The platform has shown high investor traction within a brief span since its launch, securing nearly $1 million in just over two weeks. The initial token price is at $0.011, which will reach $0.0129 by the end of the presale.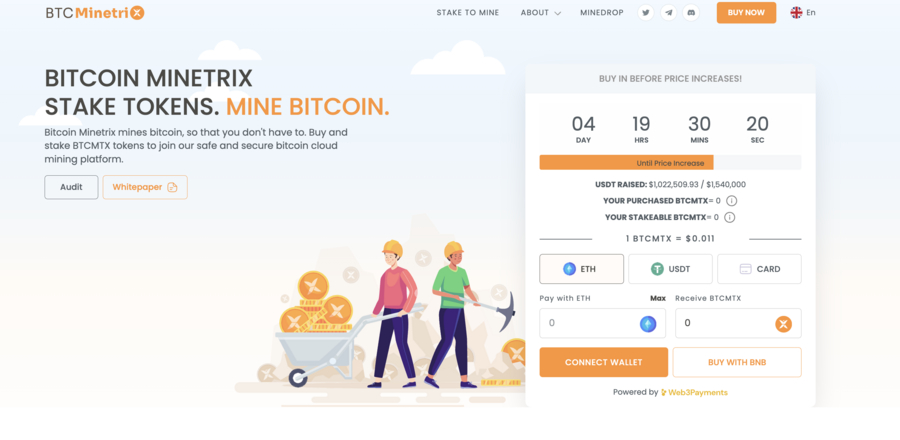 The platform has a 4 billion $BTCMTX supply cap with mining, staking, and marketing allocations.
With an eco-centric approach, Bitcoin Minetrix promises a solution without energy-intensive practices. By staking the $BTCMTX token, users earn non-tradable mining credits. 
When burned, these credits enable users to tap into Bitcoin mining power, simplifying mining while countering the challenges of older mining models dominated by cash contracts. 
This strategy reduces environmental strain and empowers users to mine Bitcoin efficiently, sidestepping the shortfalls of third-party cloud mining scams.
Per the Bitcoin Minetrix whitepaper, the platform offers an integrated dashboard to track essential metrics easily. 
This dashboard provides a holistic view of mining activities, from hashing power and mining credit statistics to potential returns, ensuring users have all crucial data at their fingertips. 
The bonus? Mobile optimization ensures mining enthusiasts can engage and monitor their activities on the go.

Additionally, the high-yielding potential of Bitcoin Minetrix is evident in its impressive APY, surpassing 500% at press time. Nearly 70 million tokens were staked in the initial two weeks, showing high community trust.
Bitcoin Minetrix also underwent a comprehensive audit by Coinsult to ensure trust and integrity. Investors can participate in the presale using ETH, BNB, or USDT. 
You can join the Bitcoin Minetrix Telegram group to remain updated with the latest developments.
| | |
| --- | --- |
| Presale Started | 26 Sept 2023 |
| Purchase Methods  | ETH, USDT, BNB |
| Chain | Ethereum |
| Min Investment | $10 |
| Max Investment | None |
3. Wall Street Memes – Gigantic Presale with $25 Million Raised and 1 Million Social Followers, Now Listed On OKX
Wall Street Memes (WSM) is one of the most successful presale of 2023, as gauged by celebrity interaction, social following, and amount raised.
The Wall Street Memes presale began in late May, quickly raising over $25 million. After rushing through the presale stages, OKX listed the $WSM tokens on 26 September, which surged by over 275% in just 4 days post-listing.
Across its many social profiles, including Twitter and Telegram, it has over 1 million followers. Even Elon Musk has commented on some of the memes issued forth by this campaign.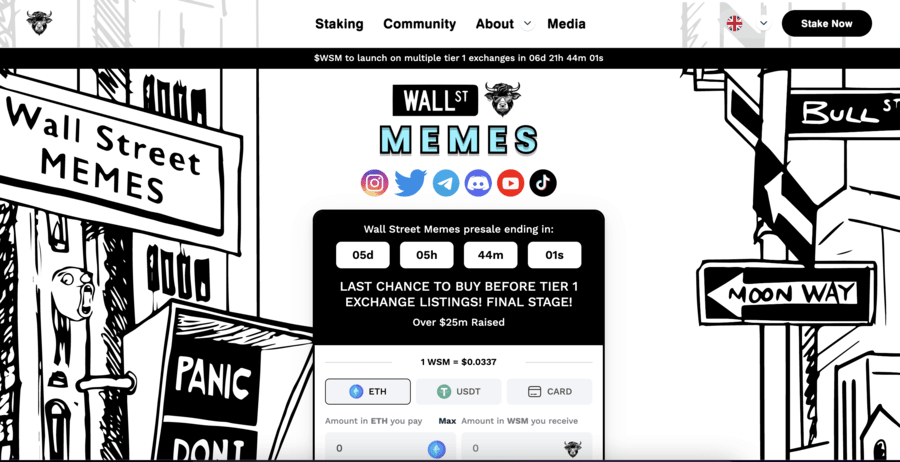 No other presale matches Wall Street Memes when it comes to financial backing, celebrity endorsement, or social following. It aims for a $1 billion market capitalization, hoping to follow the likes of Shiba Inu and Dogecoin. 
It has a similar theme to both of these meme coins, aiming to remedy the difference between retail investors and greedy wall street figures who manipulate the market for their own interest.
This is a hot theme that many can resonate with. Some of the memes are very accurate and entertaining, seeing much interaction on social media. The campaign also features a $50,000 airdrop giveaway as well as double digit staking rewards.
The Wall Street Memes Whitepaper can be read in order to understand the risk/reward ratio of this token in more detail. 
Acceptable cryptos to facilitate the presale transaction include ETH, USDT, and BNB, as well as Credit Card.
4. Tamadoge –  Emerging DAO Crypto Project Listed on OKX
The players on Tamadoge are at the core of this play to earn community. The platform enables players to compete for the highest rewards by climbing the leaderboard. To collect the highest rewards, players need to nurture their digital pets into adults.
Tamadoge rewards players who have done the best job of grooming their pets with the highest number of TAMA tokens. Players can exercise, feed and breed pets and then put them in battles against other pets once their strength has developed.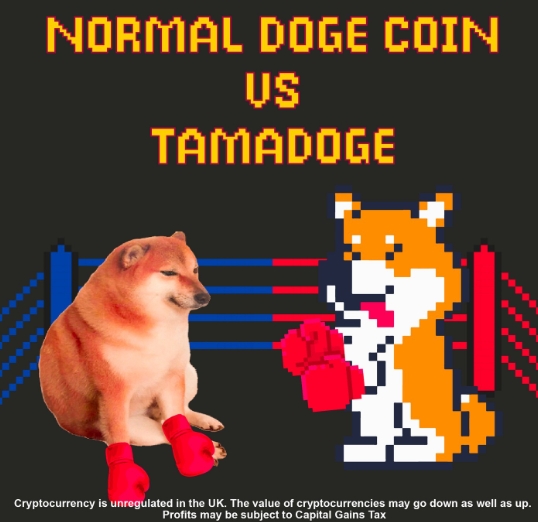 The platform aims to introduce an augmented reality app in 2023, which will make the player's interaction with the pets more realistic. Another feature to be added will be the P2E Arcade games. 
Apart from earning rewards to exchange them for fiat currencies, players can also take advantage of TAMA ownership. This project raised $19 million during its token presale, which sold out in less than two months.
The high demand for TAMA tokens during the presale has prompted the developers to accelerate its crypto exchange listings. TAMA is now listed on OKX with more expected to be announced.
Traders that can't access its CEX or prefer DEXes can also opt for OKX's decentralized exchange.  
The increased exposure that Tamadoge received during its initial coin offering (ICO) including from Cointelegraph should increase the demand. then the 5% token burn on transactions in pet store purchases will decrease its supply. TAMA's supply is capped at 2 billion coins and will decrease over time because of the token burn, making it a scarce asset.
Investors can get the latest information about this project by subscribing to the Tamadoge Telegram channel. (Admins never message subscribers first, beware of scams).
5. Battle Infinity – Popular Game Providing 6 Decentralized Platforms
Battle Infinity enables players to roam around the Metaverse with VR headsets and access 6 decentralized platforms. The main battles happen in the IBAT Premier League, and players build up teams to compete for prizes.
The in-game currency is IBAT. The platform rewards players with IBAT tokens for winning leagues, monetizing land and contributing to the ecosystem. Even if players haven't won leagues, Battle Infinity rewards the most active players from the global staking pool.

Players can enter Battle Arena with their unique avatars and explore virtual land while interacting with players in real time. Battle Infinity provides players with complete control over the rewards they earn by staking.
The platform enables players to battle it out for the highest rewards via solo, duo and crates staking. Battle Infinity has proven to be one of the best crypto staking platforms by adding decentralized flexible and time-lock staking. Opting for time-lock staking for 12 months can earn investors up to 25% interest.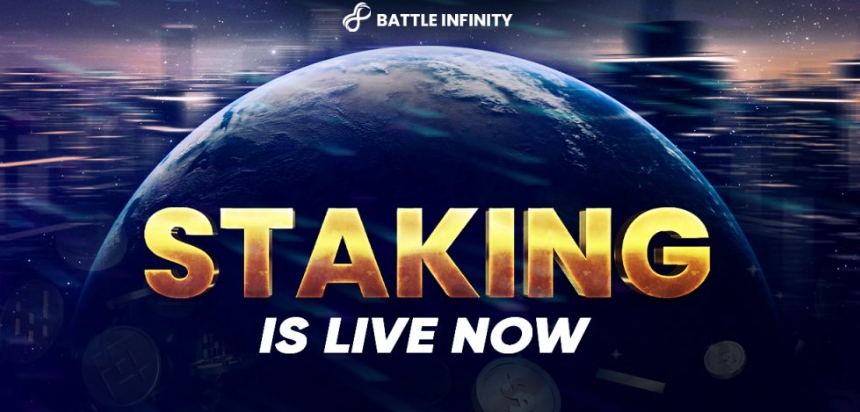 At the onset of this project, Battle Infinity proved it would be successful. Its presale sold out within 25 days of the scheduled 90 days. 
Then, IBAT was listed on PancakeSwap and surged 700% from its presale price. That was followed by a listing on DeFi platform and DEX Coin98, and centralized exchange LBank.
More developments are in the pipeline, and investors can get the latest information by joining the Battle Infinity Telegram channel.
6. Lucky Block – Top Decentralized Competition Platform Offering Major Prizes
A key reason Lucky Block used blockchain to develop its ecosystem was to provide a decentralized competition platform that was fair and transparent. By decentralizing the platform, Lucky Block provided instantaneous payouts to winners and disabled third parties from interfering in the results.
Originally, this competition platform offered watches and holidays as the main prizes. But it's increased the stakes by offering a Lamborghini, $1 million in Bitcoin and a $1 million home. Investors need to own the platform's native token, LBLOCK, to enter draws.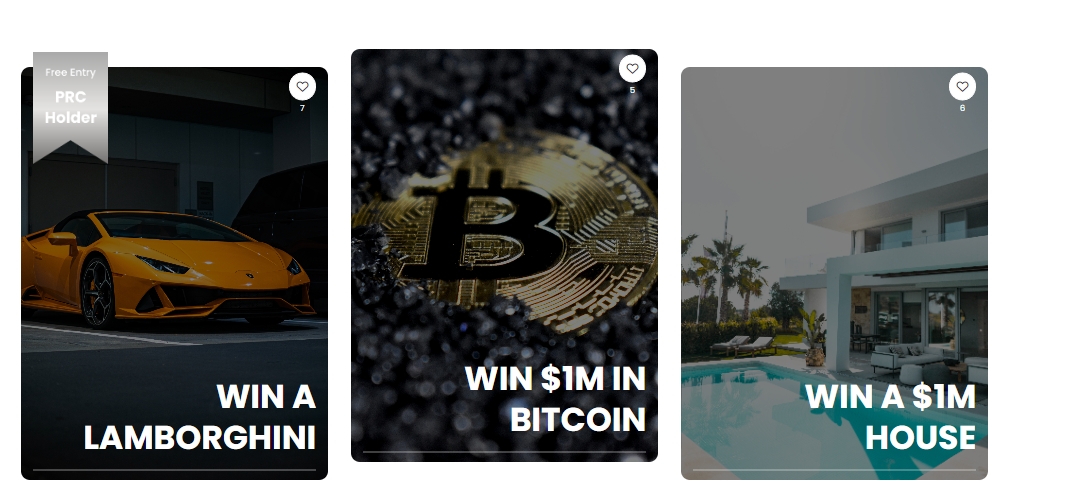 The benefit of buying LBLOCK for competitions is that transaction fees don't apply. Lucky Block is constantly looking for ways to make its platform more affordable. With the development of the ERC-20 token, known as LBLOCK V2, investors can buy the coin without incurring the 12% sales tax they would with the V1 token.
The V2 token has made exchange listings easier. To date, LBLOCK is listed on LBank, MEXC, PancakeSwap and Gate.io. More exchange listings will follow. That's beneficial to investors because the coin surged more than 1,100% when it was listed on PancakeSwap in January 2022. The bull run needed just over 2 weeks to provide investors with massive returns.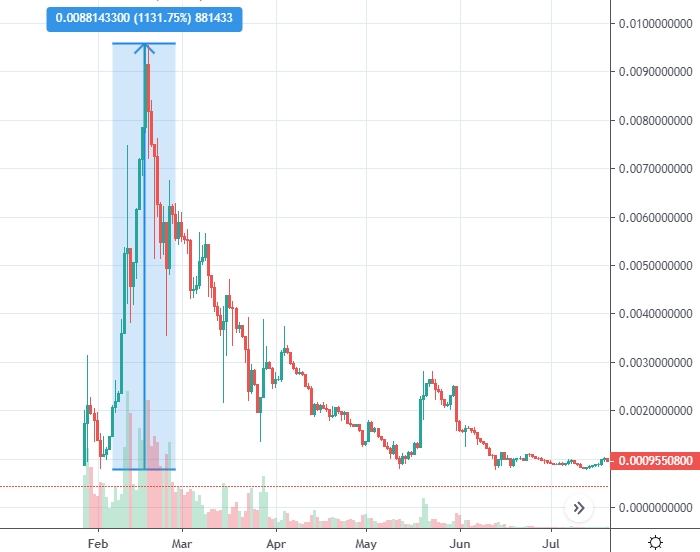 Another key development of Lucky Block is its token burn. A 1% monthly burn will commence on 30 September 2022. And the intention behind the burn is to make the coin more scarce, which should result in its value increasing.
7. DeFi Swap – Well-Known Decentralized Exchange with Staking Ability   
Besides being a decentralized exchange, DeFi Swap enables the swapping of ERC-20 compatible tokens across multiple networks.
DeFi Swap is a non-custodial exchange, enabling it to move funds without having ownership of investors' assets. It relies on liquidity generated from farming by investors to remain operational.

At the center of DeFi Swap is the exchange's native token, DeFi Coin (DEFC). Investors can use DEFC as a medium for token swapping. Another key benefit of owning this token is the potential earnings. 
Investors can earn passive income with cryptocurrencies in several ways, and one of them is by staking the coin. Locking up the coin for 12 months could earn investors up to 75% yield. That is one of the highest yield rates exchanges offer for locking up coins.

Another passive income stream with the project is the static rewards mechanism. The exchange provides income to investors from funds collected via the 10% tax levied on the trading of the DeFi Coin.
8. Uniswap – Famous Exchange on Decentralized Protocol
Uniswap is the company that built the Uniswap protocol. It's also a decentralized exchange and the name of the platform's exchange token. Uniswap has established a huge following in the decentralized exchange community.
One of the key reasons for its success is the enabling of swapping, earning and building on its platform. It enables developers to build their own DeFi Apps by providing guides, protocol documentation and the necessary tools. The Uniswap Grant Program provides funding to developers that build apps and tools on the Uniswap protocol.

Owning the UNI token enables investors to be part of the global community governing the protocol. This governance token enables holders to vote on off-chain proposals, participate in upgrade discussions and vote on Uniswap governance proposals. 
The ecosystem consists of developers, users, designers and educators who decide the future of the platform and govern the protocol via the on-chain governance process. To ensure that the community governs the network, Uniswap has allocated 60% of the UNI genesis supply to members.
The rest of the supply has been allocated to team members and future employees, as well as investors with 4-years vesting.
Cryptoassets are highly volatile and unregulated. No consumer protection. Tax on profits may apply.
9. Compound – Autonomous Interest Rate Protocol with Compound Governance
Compound is one of the best DAO crypto projects, offering an autonomous interest rate protocol and safe crypto custody for trading and staking.
This ecosystem is ideal for investors wanting to borrow and lend cryptocurrencies or to lock in their coins to earn interest. The key advantage of borrowing crypto from Compound is that this decentralized ecosystem doesn't conduct credit checks to determine eligibility.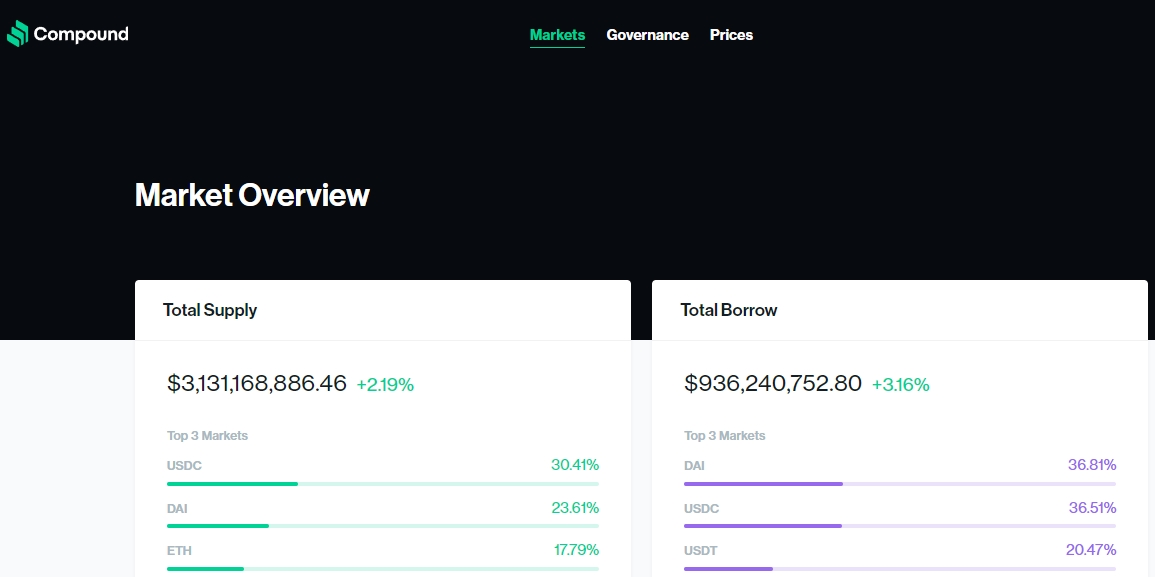 COMP is an ERC-20 token that governs the Compound protocol. Coin holders have the right to debate, propose and vote on protocol changes. Compound prefers governance of its protocol to remain with users to create a large ecosystem and incentivize them with tokens to ensure the platform's development.
Daily distribution of 1,234 COMP tokens goes to protocol users, and token holders set the distribution through the governance process. To receive COMP tokens automatically, investors need to use this DAO platform by supplying or borrowing assets.
Cryptoassets are highly volatile and unregulated. No consumer protection. Tax on profits may apply.
10. Aave – DAO Project Offering Supplying and Borrowing of Assets
Many investors consider Aave to be a long term crypto project to invest in because it's an open-source liquidity protocol that enables interest to be earned on supplied and borrowed assets.
Developers can use Aave to build applications, and the platform's token holders participate in its governance and vote on new assets, upgrades and proposals. The DAO cryptocurrency at the core of this protocol is AAVE.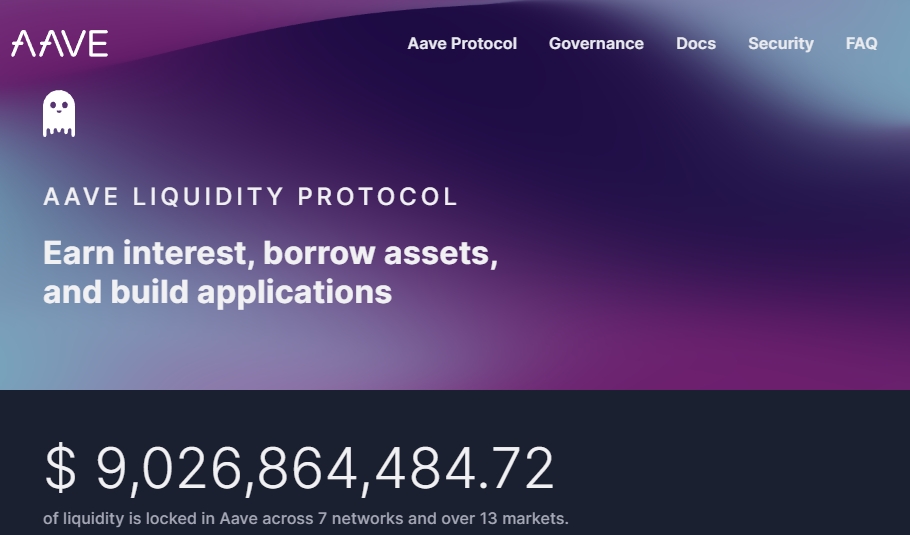 Investors can deposit their AAVE coins into the protocol and earn rewards. Another option is to supply the protocol and monitor asset growth due to being a liquidity provider. Investors can borrow against their collateral across multiple networks and assets.
Using Aave isn't the only way investors benefit. It's also by holding the protocol's token. Investors who bought AAVE at the end of 2020 didn't have to wait long to receive massive rewards. The coin rallied until May 2021, providing returns of just over 2,000%.
Cryptoassets are highly volatile and unregulated. No consumer protection. Tax on profits may apply.
11. Lido Finance – Top-Tier DAO Platform Enabling Compound Yielding
Lido DAO is one of the best crypto to buy right now, as it offers investors great returns. Investors who bought the coin in July 2022 immediately went on an epic bull run, surging more than 300% by the beginning of August. That's impressive considering it happened during a bear market.
Owning Lido DAO also enables investors to be part of the process that governs Lido's liquidity staking protocol. Lido Finance enables investors to stake various digital assets to earn compound yields. Investors can use their tokens for collateral, lending and yield farming.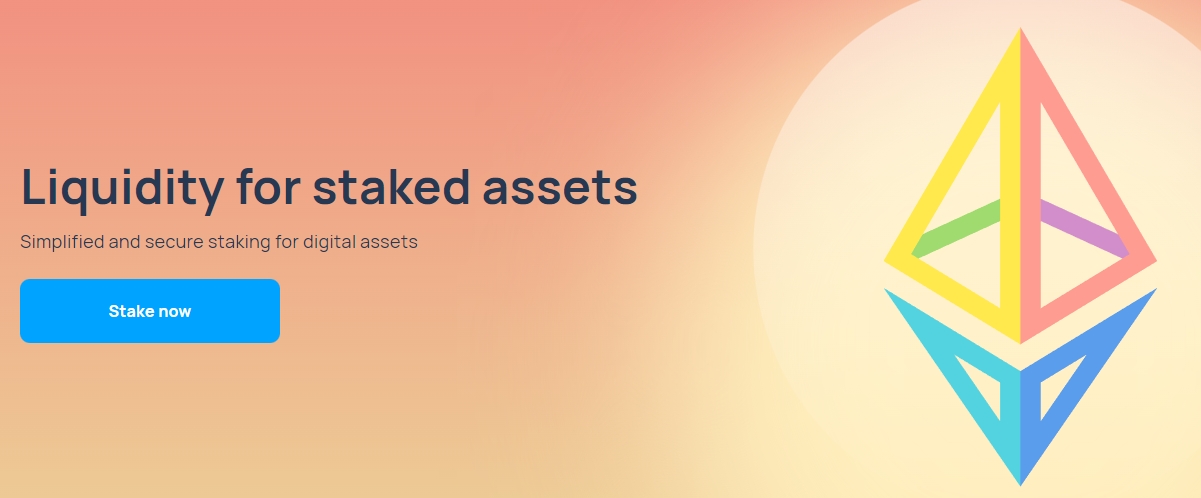 The Lido community builds liquid staking services and governs the direction of the staking protocols by owning the coin and voting. 
This protocol has provided a Lido Ecosystem Grants Organisation (LEGO). The grants provided to contributors are valuable resources for improving the protocol and the staking ecosystem. The incentives provided fuel the protocol's growth and ensure that Lido provides a beneficial staking platform.
Investors can use Lido to stake Ethereum, Solana, Polygon, Polkadot and Kusama. Polygon staking on this protocol provides the highest returns, with investors earning an annual percentage rate (APR) of up to 16.5%.
What is a Crypto DAO?
DAO is the acronym for decentralized autonomous organizations. Its system enables community members to vote on certain decisions regarding the protocol, thereby determining its future.
Since no central authority governs a particular crypto DAO ecosystem, its governance is solely with the users. Smart contracts are used to enable all parties involved to partake in the decision-making process.
Each stakeholder's voting power is determined based on the number of governance tokens held. More voting power is granted to investors holding a large stake because they're trusted to act in good faith.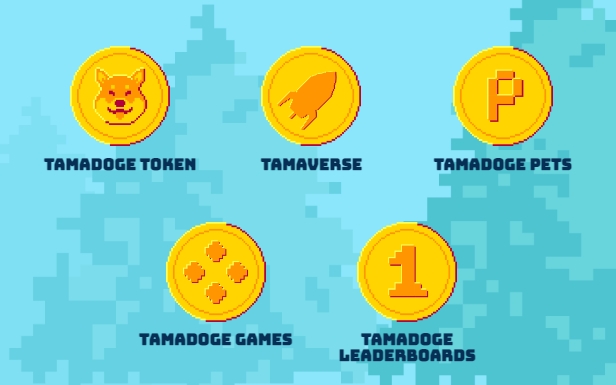 Some of the matters that token holders might vote on are how the DAO's treasury distributes the funds to platform users or which assets to buy. 
Is DAO Crypto a Worthwhile Investment?
Many DAO crypto projects offer investors several benefits such as not needing a third party to conduct certain financial transactions. No specific person owns a DAO, which enables users to vote on the operations and future of the protocol.
Transparency is a big factor that makes investors gravitate toward DAO projects. Votes are available to the public on the blockchain, and no entity can tamper with the votes or influence them.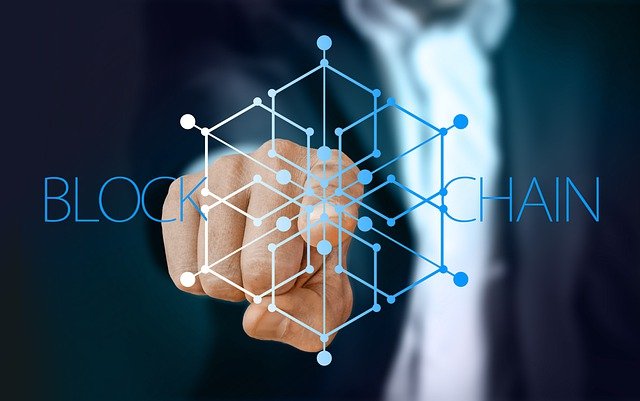 It's the users who ultimately decide how they want the protocol to function and the benefits it should provide. Although DAOs may seem like a financial haven, they are also risky.
Not having a central authority run operations means that a support center isn't available to attend to a user's query. Reversing or correcting transactions is almost impossible, and information about the project is usually limited to its whitepaper. 
To determine if a DAO is a suitable investment, each investor needs to do their due diligence on DAOs to know their features and benefits. Once investors are certain they fully understand these protocols, they should compare DAO offerings to their investment goals.
If the two align, then investors may believe that a DAO project is a worthwhile investment. Investors should ensure that a project is legit. Usually, protocols that have processed large amounts, high volume of transactions and have a big community tend to be less risky than small protocols. 
Conclusion
Some projects provide tremendous value to investors, yet have a low DAO crypto price. While not being a DAO in the traditional sense of the word Bitcoin ETF Token offers a great way to earn triple digit staking rewards and will potentially list on a Tier 1 exchange in the near future, which could potentially result in substantial prices increases.
What is crypto DAO?
A decentralized autonomous organization (DAO) is a transparent protocol controlled by its members. It uses a bottom-up management model to enable governance token holders to decide the way the protocol will function and its future.
How does crypto DAO work?
DAO platforms are fully autonomous, and smart contracts are used for transparency and to determine the rules. A DAO also uses smart contracts to execute the decisions agreed upon by the users, which are the platform's governance token holders. The platform's users vote on proposals, and the weight of their votes is determined by the number of tokens held.  
---