Beijing Makes Digital Yuan Pilot Expansion Plan U-turn
The Chinese government has indicated that it may not decide to expand the scale of its digital yuan launch after all – just days after it revealed details of a massive expansion encompassing some of the most affluent parts of the country.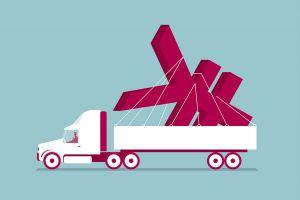 As previously reported on Cryptonews.com, the nation's Commerce Ministry late last week issued plans to scale up its so-called digital currency, electronic payment (DCEP) project to encompass key economic areas including the greater Beijing area and the wealthy Pearl River and Yangtze River deltas. The move led many observers to conclude that a rollout could be imminent, perhaps taking place as early as late 2020.
However, just days later, it appears that China wants to dampen the hype surrounding the digital yuan project – and has issued a new report that appears to contradict these claims in an article published by the state-run government mouthpiece China Daily.
The media outlet stressed that the central People's Bank of China (PBoC) remains firmly in control of the project, and quoted "a source familiar with the matter" as stating that there is no firm plan in place to expand the pilot beyond "four areas and some of the sites for the 2022 Winter Olympics."
The PBoC, per the report, has "not set any specific timetable for [the DCEP's] formal debut."
The China Daily's "source" also stated,
"The pilot program has not yet been expanded on a large scale [and is just] "internal and closed. As far as I know, the pilot plan remains unchanged so far."
The article's author wrote that "some key problems that need to be solved by the monetary authorities" include "technical and market promotion matters, to make more people accustomed to the use of the digital currency."
The media outlet confirmed that the Commerce Ministry's plans were indeed genuine, but claimed that "the PBoC is in charge of making policy measures," and remarked that the Commerce Ministry's plans were conditional.
The media outlet concluded,
"Adjustments of the initial plans are possible, as the situation is 'much complicated' [sic], and whether [the DCEP] can debut in the second half of the year is still not clear."
---