Beijing Court to Create Property Right Framework for 'Digital Currencies'
The Beijing Financial Court has outlined its intention to protect the property rights of "digital currency" holders – but only if such "currencies" are "legally" recognized by the Chinese state.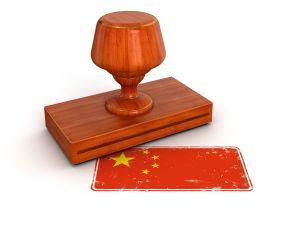 Speaking at a press conference held at the court yesterday, Cai Huiyong, who was appointed as the court's President in March this year, announced that the body had outlined the rules in documents pertaining to the "reform and innovation of the financial sector" in Beijing.
Cai, the China Securities Journal reported (via Yicai), revealed that "several measures" in the new guidelines "focus on financial technology-related innovation."
The guidelines will still need to be formally enshrined into law, but propose "strengthening" and "protecting" what he called "new rights" and legal interests in "legal digital currency" – likely a reference to central bank digital currencies (CBDCs) such as the digital yuan, which is estimated to debut formally at the Winter Olympic Games.
The latter will be held in February next year in the capital, where Beijing is hoping to dazzle the world with its new token.
Cai also spoke about the rules' application to "virtual property" on "networks," as well as digital "data in the financial sector," a measure that would ensure that fintech innovation is "carried out under the rule of law."
"Network"-based "virtual property" here could refer to the kind of non-fungible tokens (NFTs) that the tech giants Tencent and Alibaba have begun to roll out in recent weeks. Rather than minting these tokens on public blockchains like Ethereum (ETH), these firms have apparently been forced to unveil their NFT offerings and operate marketplaces.
The strong emphasis on "legal" digital assets, though, was a further sign that Beijing will continue to do what it can to marginalize the crypto sector.
Jiemian reported that the court had also revealed that it was responding to a spike in arbitration cases involving "digital" and fintech-related assets – leading to an increased need to develop new legislation for the sector.
The court added that it was seeking to create a new Fintech Legal Research Center in conjunction with a range of bodies in the city, including the Department of Law and the International Law Faculty at the Chinese Academy of Social Sciences, an influential research institute and think tank.
____
Learn more:
- China Hits out at Senators Who Asked for an Olympic Block on Digital Yuan
- China Releases e-CNY Whitepaper, Says Cryptos Have No Value & Pose Risks
- China Doubles Down On Crypto FUD By Recycling Old Warnings
- Chinese, Taiwanese Bitcoin Miners Eyeing Paraguay Move
- Tencent, Alibaba Try to Pursue NFT Business – But Not as We Know It
- Ex-Bank of China Chief Issues DeFi Warning
---