Battle Infinity Play-to-Earn Game Staking Launches Successfully – Can it Trigger IBAT Price Pump?
Disclosure: Crypto is a high-risk asset class. This article is provided for informational purposes and does not constitute investment advice. By using this website, you agree to our terms and conditions. We may utilise affiliate links within our content, and receive commission.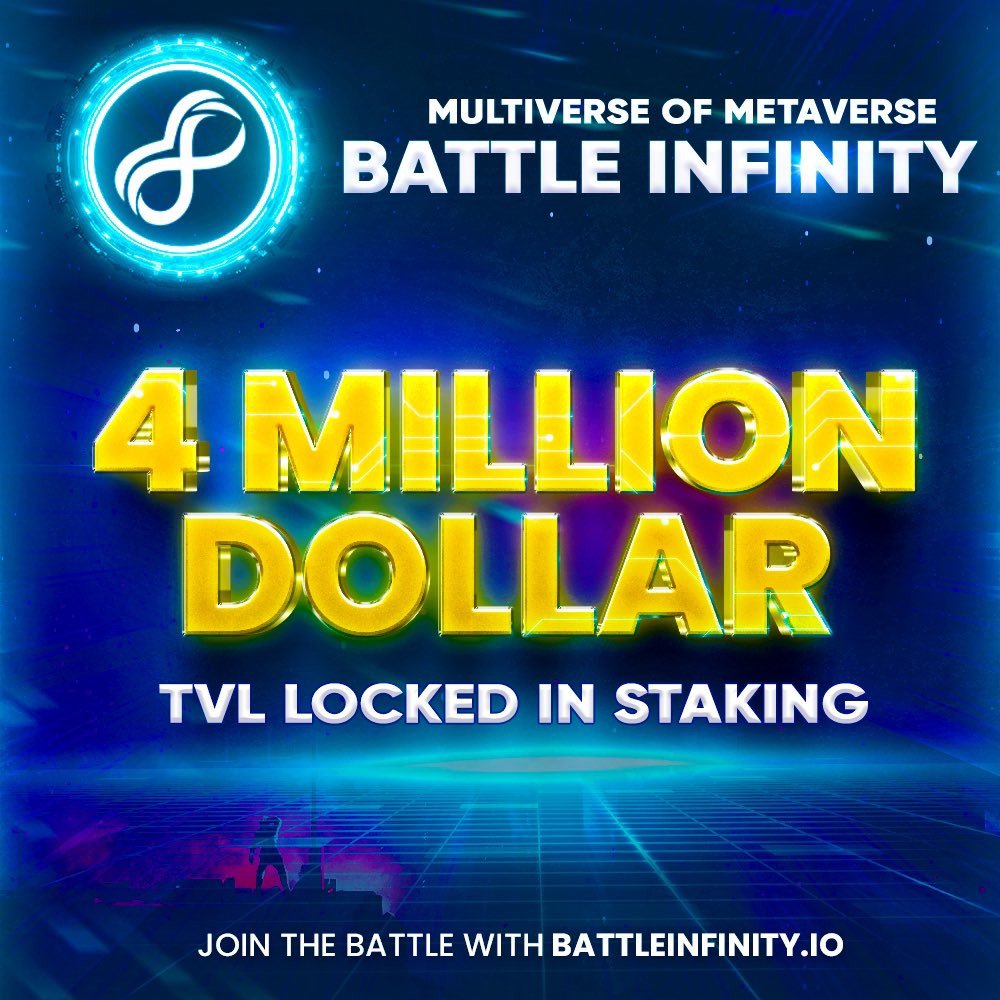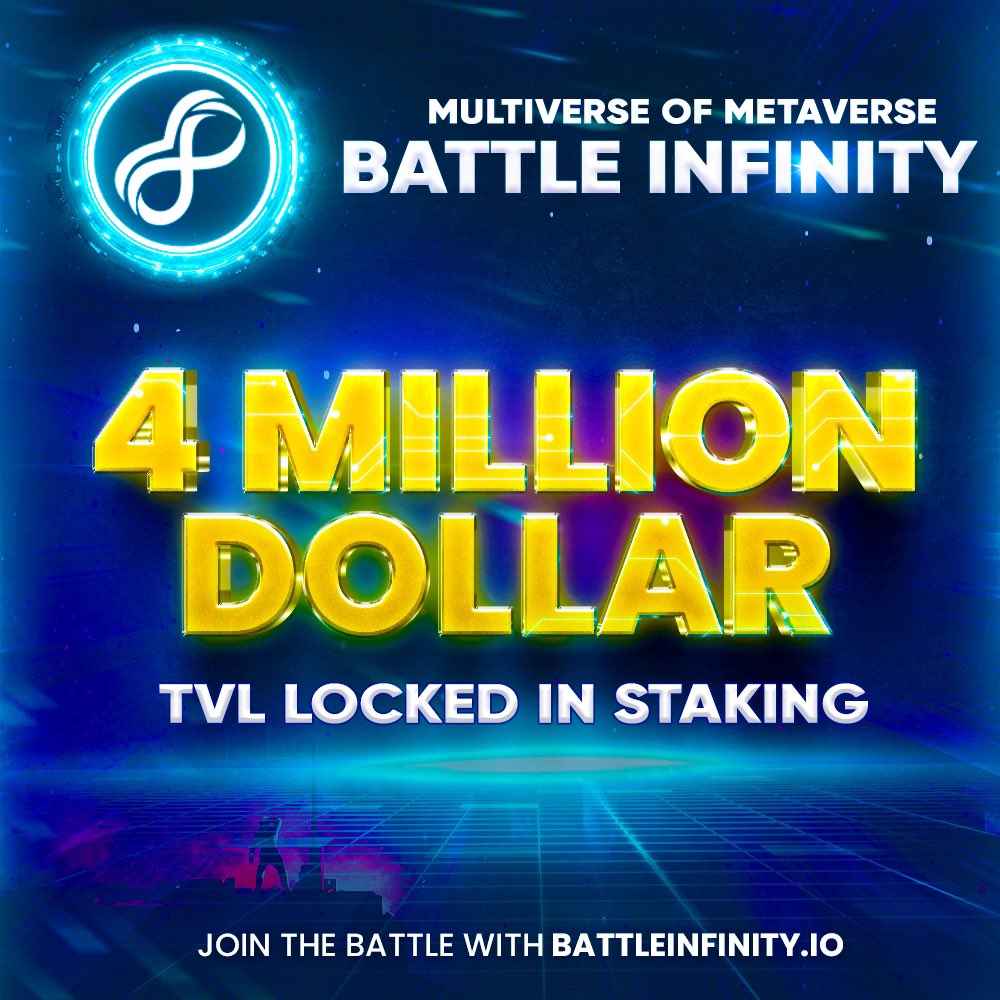 Over a billion IBAT has been staked on the Battle Infinity platform since the staking program's remarkably successful launch. Since there will be significantly fewer IBAT available for sale on the market, it's seen as incredibly positive for the token price.
There has been a significant depletion of the asset due to the staking campaign, as one billion IBAT is nearly 40% of the circulating supply.
Now is the time!

The staking is now live and you can stake your $IBAT by visiting https://t.co/709984B92P

Read here for more info: https://t.co/aguwqVhm8c

Types of staking: Flexible Staking and locked staking.

Note – 8000 $IBAT is minimum to stake. pic.twitter.com/aMC2AuR5v4

— Battle Infinity (@IBATOFFICIAL) September 24, 2022
Since so much has already been staked, there is less motivation to sell among investors. Furthermore, the staking program's massive success indicates that Battle Infinity can guarantee to support a large portion of its membership in the long run, as a significant number of investors have committed their stakes.
With only a week since the beginning of the staking, IBAT has already reached the milestone of $4 million TVL. A total of over 40% of the supply in circulation is now staked.
It's been barely a week since the staking was launched and we have crossed the benchmark of $4 million TVL.

This comes to a total of almost 40% of the circulation supply locked into staking.

Still haven't staked your $IBAT?

Stake here – https://t.co/qKPKEXJbp9#IBAT #Staking pic.twitter.com/Hf9nOFg8le

— Battle Infinity (@IBATOFFICIAL) September 30, 2022
Let's quickly go over what staking is and how it works for all members who are new to crypto staking.
What is IBAT Staking?
Staking, like many other aspects of cryptocurrency, may be hard or easy, depending on how many levels of comprehension you want to achieve. The major lesson for many traders and investors is that staking is a method of collecting incentives for holding particular coins.
Staking your IBAT for a set amount of time enables you to gain awards and additional perks, which can be used to generate passive income. Even after you stake your IBAT, you will still legally own them.
The Advantages of IBAT Staking
A few advantages of IBAT staking are as follows:
Earning interest on your IBAT holdings.
Amazing benefits to IBAT stakers.
IBAT staking is completely software-based.
It facilitates the creation of passive revenue.
IBAT allows decentralized, flexible, and locked staking.
Flexible Staking: There's Flexible Staking, which lets users stake a variable amount of tokens on the platform in exchange for annualized returns of 12%. Withdraw your funds or re-invest your tokens' interest at any time.
Locked staking: A user can earn a higher annual percentage yield (APY) by locking a larger quantity of tokens for a longer period of time. However, if you want to unstake before the restricted period, you'll have to pay a 10% fee and won't get any stake rewards at all.
25% Yield on your IBAT – Can it Trigger IBAT Price Pump?
Investors who hold IBAT for a year can stake their coins to earn a 25% annual return. Investors and speculators can use their yield in a variety of ways, and one popular option is to treat the interest they earn as passive income.
IBAT is currently trading at the $0.003049 level, with immediate support near the $0.002756 level. The closing of Doji and Spinning top candles supports a drop in selling pressure, possibly due to stronger fundamentals. IBAT has a bullish price target of $0.00347 if it trades above the triple bottom support level of $0.00275.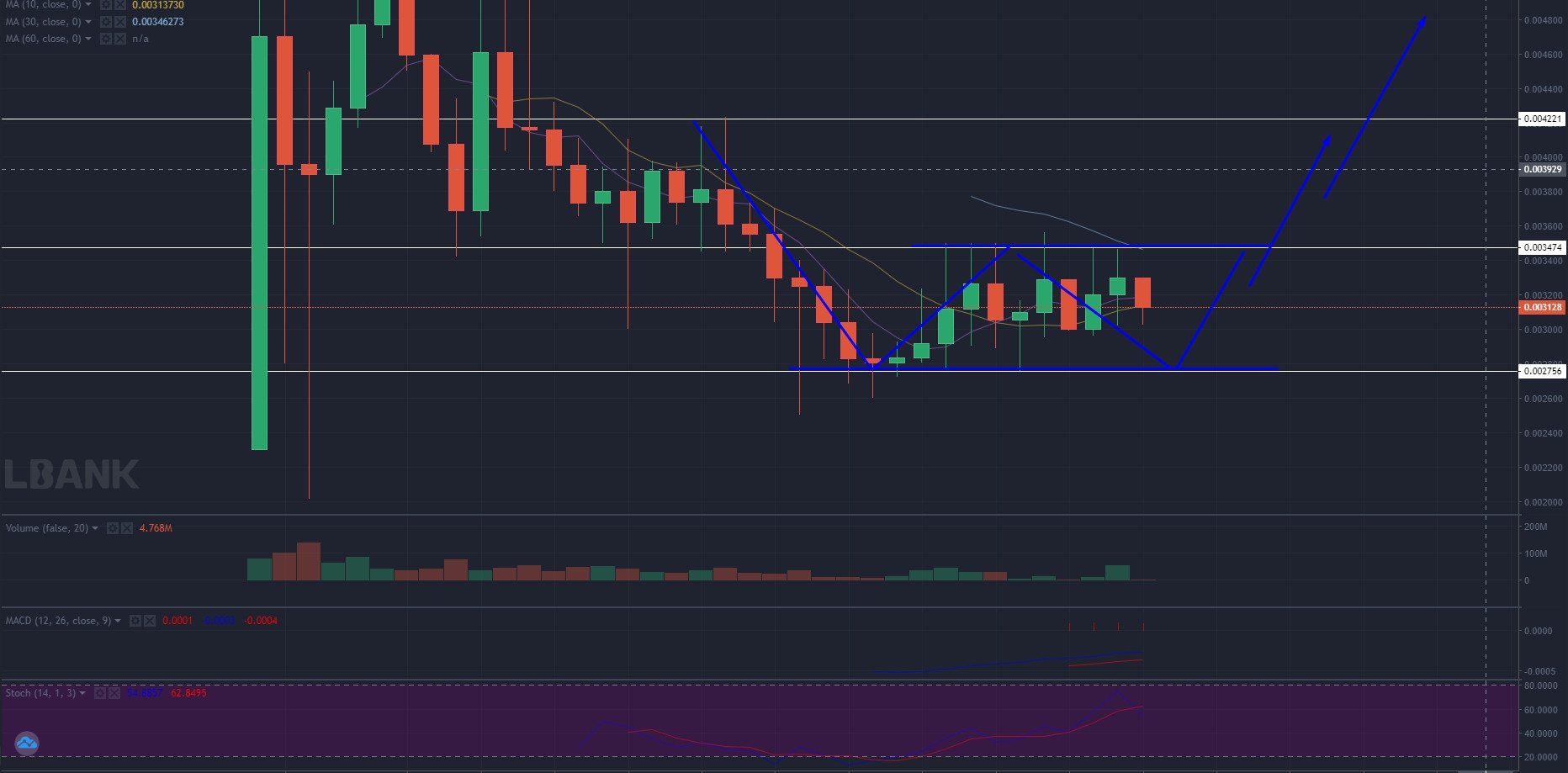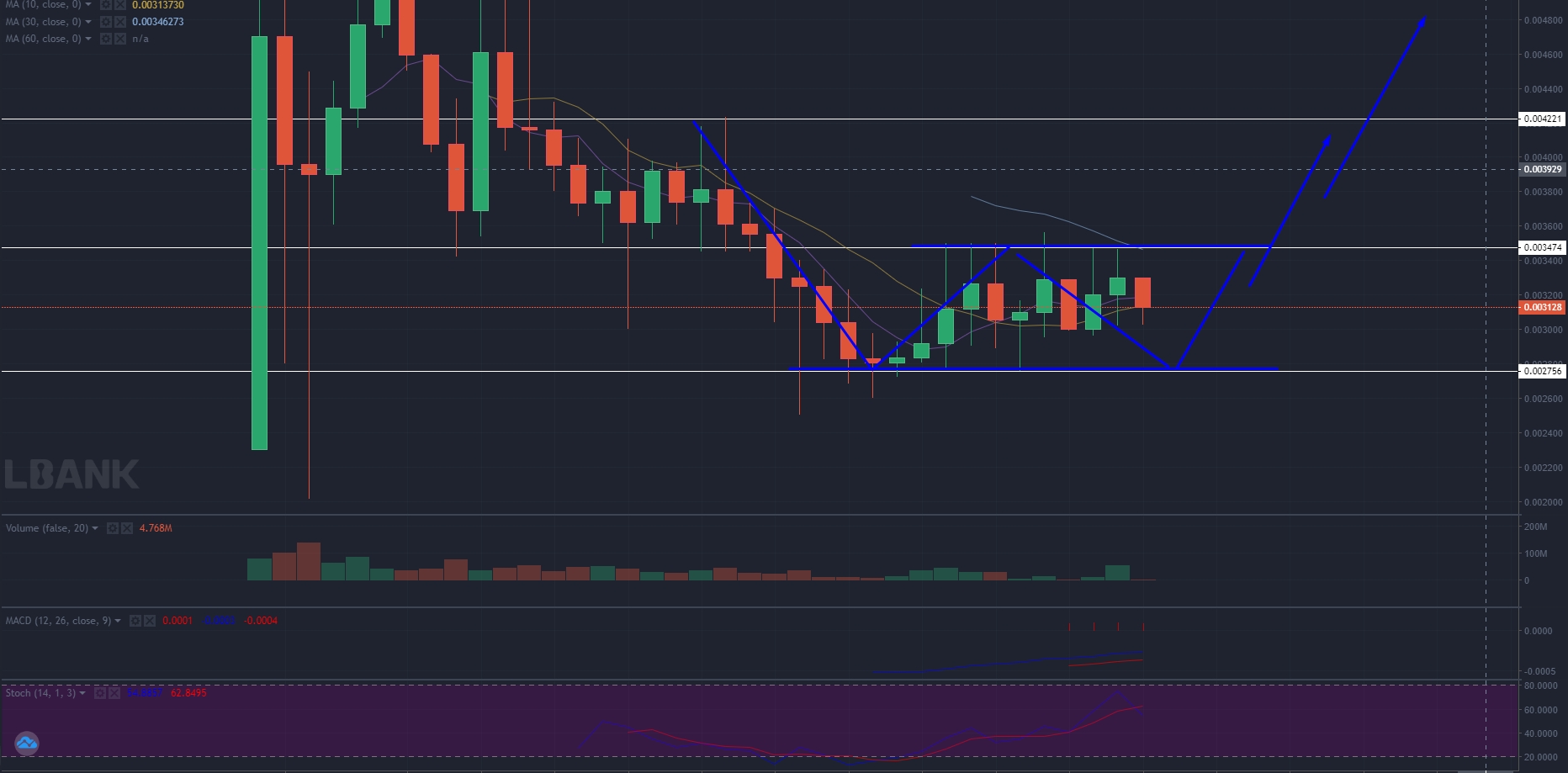 The 30-day moving average is a major resistance there, but a bullish crossover above this level can open up more room for buying until the $0.00422 level.
Leading technical indicators like Stochastic and MACD are in favor of a bullish trend, so investors should keep an eye on the $0.002756 support zone, as IBAT may exhibit an uptrend above this level.
---