Banking Giant With 11m Clients May Be on Verge of Launching Crypto Exchange
Major Asian bank, Singapore's DBS, could be set to debut a crypto and securities token exchange – offering trading in bitcoin (BTC) and three major altcoins against not only the fiat Singapore dollar, but also three other major international currencies.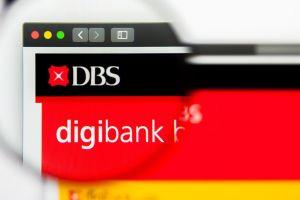 A DBS page devoted to what the bank seems to have called the DBS Digital Exchange already went live but now can be found in cache form.
The page shows that the new exchange will apparently allow customers to trade in BTC, as well as XRP, bitcoin cash (BCH) and ethereum (ETH) with the Hong Kong dollar, the Japanese yen and even the American greenback, in addition to the Singaporean fiat.
And this appears to be the tip of the iceberg – with an "STO offering" to "be announced and introduced in due course," allowing "qualified investors" to "securitize real assets into tradeable digital tokens."
And it appears that the DBS Digital Exchange may have obtained a regulatory green light – with claims on the site that it is "regulated by the Monetary Authority of Singapore," the country's national bank and chief financial regulatory body.
Crypto custody services also seemed set for lift-off, with the bank apparently writing,
"To keep customers' digital assets safe, DBS Bank has deployed DBS Digital Custody, an institutional-grade custody solution specially tailored for safekeeping digital assets."
In 2019, DBS had SGD 579bn (USD 426bn) in assets, while its income reached SGD 14.5bn and net profit stood at SGD 6.4bn. The bank claims it has over 240,000 institutional banking customers and almost 11m consumer banking/wealth management customers.
Cryptonews.com has contacted DBS for comment on this story.
A Twitter user claimed that the bank had been working on the project for the past two years.
____
Learn more:
Singapore & JPMorgan to Rollout Blockchain-powered Payments Platform
Singapore Builds Global Crypto Hub, Says Head of Binance Singapore
---