Bankers Rush To Fix Cross-border Payments as Crypto Competition Hots up
The banking industry looks set to go to war with crypto – and is attempting to beat coins and their proponents at their own game, with the Bank for International Settlements (BIS) following on the heels of the international payments network SWIFT in a fresh assault.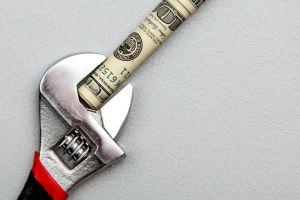 Yesterday, Cryptonews.com reported that SWIFT has launched a new service that lets businesses and consumers send payments "quickly and transparently" directly from their bank accounts. Now the BIS has also taken to the warpath with a blueprint for its new "real-time national payment systems" linking platform.
Crypto's fluid cross-border nature has long been the envy of many banks and international bodies – which are still struggling with slower, high-cost, conventional alternatives.
In a press release shared with Cryptonews.com, the BIS stated that its Innovation Hub and the Monetary Authority of Singapore (MAS) – the Singaporean central bank and chief financial regulator – had co-published a proposal for "enhancing global real-time retail payments network connectivity."
A system, the National Payments Corporation of India suggested in the release, could see "real-time cross-border payments" become "a reality in the next two to four years."
The development is part of the parties' Project Nexus initiative, which they claim will provide banking links "with minimal adaptations."
The "proposed blueprint," they added, comprises "technical standards, operational guidelines and common functionalities" and was developed after a "successful" connection between Singapore and Thailand's "national payment networks," and involved the cooperation of a number of major central banks.
The BIS championed a solution named Nexus Gateways, which it claimed would be "developed and implemented by the operators of participating countries' national payment systems." This platform, it added, would "coordinate" issues including compliance, foreign exchange conversion, the translation of messages and payment sequencing of payments.
It also teased an "overarching" Nexus Scheme, which "sets out the governance framework and rulebook" for "participating retail payment systems, banks and payment service providers to coordinate and effect cross-border payments through the network."
But, moreover, the BIS claimed that participating countries "will only need to adopt the Nexus protocols once" if they want to access the new cross-border payments network, doing away with the status quo, which requires countries to painstakingly strike multiple payment linkage deals on a bilateral basis.
The body called for feedback on its "technical report."
Benoît Cœuré, the Head of the BIS Innovation Hub, was quoted as stating that Nexus was "trying to achieve the equivalent of internet protocols for payments systems."
And Sopnendu Mohanty, the MAS' Chief Fintech Officer, added that the Innovation Hub was working on "significant cost-reduction in cross-border payment transfers" via "enhancements" in the "direct connectivity between domestic faster payment systems" and "frictionless foreign exchange on shared common wholesale settlement infrastructures."
Earlier this year, SWIFT and the BIS co-hosted a hackathon aimed at highlighting the potential of the new ISO 20022 payments standard and its APIs as part of an effort to make cross-border payments "faster, cheaper and more transparent."
___
Learn more:
- BIS Unsure if 'Global Stablecoins' Can Help Cross-border Payments
- This Is How G20 Might Keep Crypto And Stablecoins at Bay
- CBDC Shilling and Bitcoin Bashing Might Reach the G20 Level
---