Bank of Japan Boss Keen to Follow Facebook's Libra Progress
With regulators and financial chiefs around the world lining up to express their concerns and doubts over Facebook's forthcoming Libra cryptocurrency, it looks like one of Japan's biggest financial players would rather look on the bright side.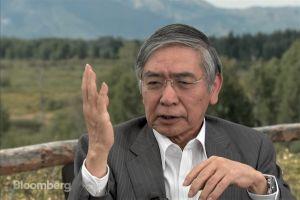 At a press conference, Bank of Japan (BOJ) governor Haruhiko Kuroda was asked about Libra, and responded, per Nikkei and Chunichi:
"I'm as yet unaware of the full details [of Facebook's Libra project]. But I would like to see if cryptocurrencies can gain people's confidence as a means of payment."
Kuroda also said that he would be "carefully" studying "trends" in the cryptocurrency sector, and that he was curious to discover what sort of impact cryptocurrencies would have on the financial system.
He did warn, however, that cryptocurrencies' adequacy as a means of payment and settlement depended on "whether their value can be stabilized, technical stability can be ensured and whether [their issuers, traders and developers] could abide by key regulations including anti-money laundering rules."
Elsewhere in Japan, multiple media sources have reported that the country's biggest chat app, Line, could be granted an operating permit for its forthcoming Bitmax cryptocurrency exchange within the next few days.
Nikkei says the regulatory Financial Services Agency (FSA) is on the verge of granting Bitmax a permit, potentially opening the door for some 80 million Japanese chat app users to begin trading tokens.
Should Line win FSA approval, it would become the third Japanese mega-company to launch an exchange business – after financial giant SBI Group's SBI Virtual Currencies and Yahoo Japan's TaoTao.
_______________________________
_______________________________
A fourth major player could soon join their number, with Rakuten – Japan's biggest e-commerce platform – also hoping to gain FSA approval for an exchange business.
---