Attendees Say Roubini vs Buterin 2019 'Ended in a Draw'
Disclosure: Crypto is a high-risk asset class. This article is provided for informational purposes and does not constitute investment advice. By using this website, you agree to our terms and conditions. We may utilise affiliate links within our content, and receive commission.
Arch crypto-skeptic Nouriel Roubini, professor of economics at New York University, has gone head-to-head with cryptocurrency's most vocal proponent, Ethereum co-founder Vitalik Buterin.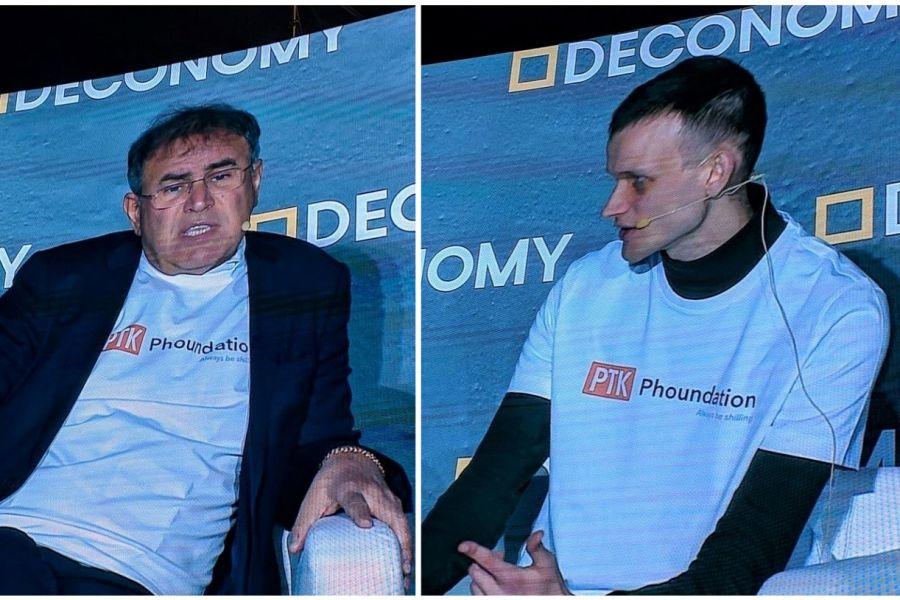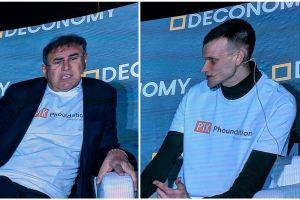 The duo was speaking at the Deconomy Conference in Seoul in a debate entitled the Fundamental Value of Cryptocurrency and its Sustainability.
Blockchain business consultant Lee Jong-cheol attended the debate and told Cryptonews.com, "There was quite a lot of response from the crowd. I think many attendees saw Professor Roubini as something of a pantomime villain, and he didn't exactly shy away from that! However, I don't think either he or Vitalik Buterin scored a conclusive victory here today. If you ask me who won, I'd say it ended as a draw."
Roubini is known among crypto-enthusiasts as Dr Doom, and has had heated debates on the future prospects of cryptocurrencies with Buterin on a number of occasions in the past. The pair's Twitter battles have often bubbled over, with neither party showing a willingness to back down.
The Seoul debate was decidedly less heated than many of their online exchanges – although both men stuck firmly to their guns. However, many eyebrows were raised around the auditorium at the point when Roubini quipped, that as crypto-mining businesses are centralized, the "level of inequality is worse than that in North Korea."
Buterin pointed out that cryptocurrency's rising popularity among younger users would continue to drive up its popularity. He stated that blockchain and cryptocurrency help users fight back against "the growing epidemic of corporate censorship."
However, Roubini was keen to downplay the notion of crypto-anonymity, stating, "Governments aren't going to allow anonymity. All [cryptocurrency] space will be monitored – it's not censorship-resistant."
The duo clearly had very different views on the situation in Venezuela, where citizens have been turning to Bitcoin and altcoins as an alternative to the bolivar – with inflation spiraling out of control.
Roubini stated that Venezuela's case was no more than an exception, and that cryptocurrencies would never replace conventional state-issued fiats.
Buterin was quick to counter, though, stating that Venezuela's case was "more to do with cryptocurrencies than fighting inflation. It's about looking for alternative means of protecting one's assets."
Emin Gün Sirer, co-director of Initiative for Cryptocurrencies and Smart Contracts at Cornell University, who is also attending the event in Seoul, reacted:
Later, Buterin also added that younger investors were disinterested in commodities like gold, but showed enormous enthusiasm toward cryptocurrencies.
Other than this, both men appeared to stick to their repartees – with Roubini yet again railing against crypto's scalability, and Buterin once more singing the praises of sharding.
Deconomy claimed that an audience of 1,500 was in attendance at the event, which concludes tomorrow.
Buterin yesterday addressed South Korea's National Assembly, commenting that blockchain and cryptocurrencies are virtually inseparable.
---