As New Crypto Sanction Screening Tool Launched, Tornado Cash Keeps Mixing and FBI Chimes In
Disclosure: Crypto is a high-risk asset class. This article is provided for informational purposes and does not constitute investment advice. By using this website, you agree to our terms and conditions. We may utilise affiliate links within our content, and receive commission.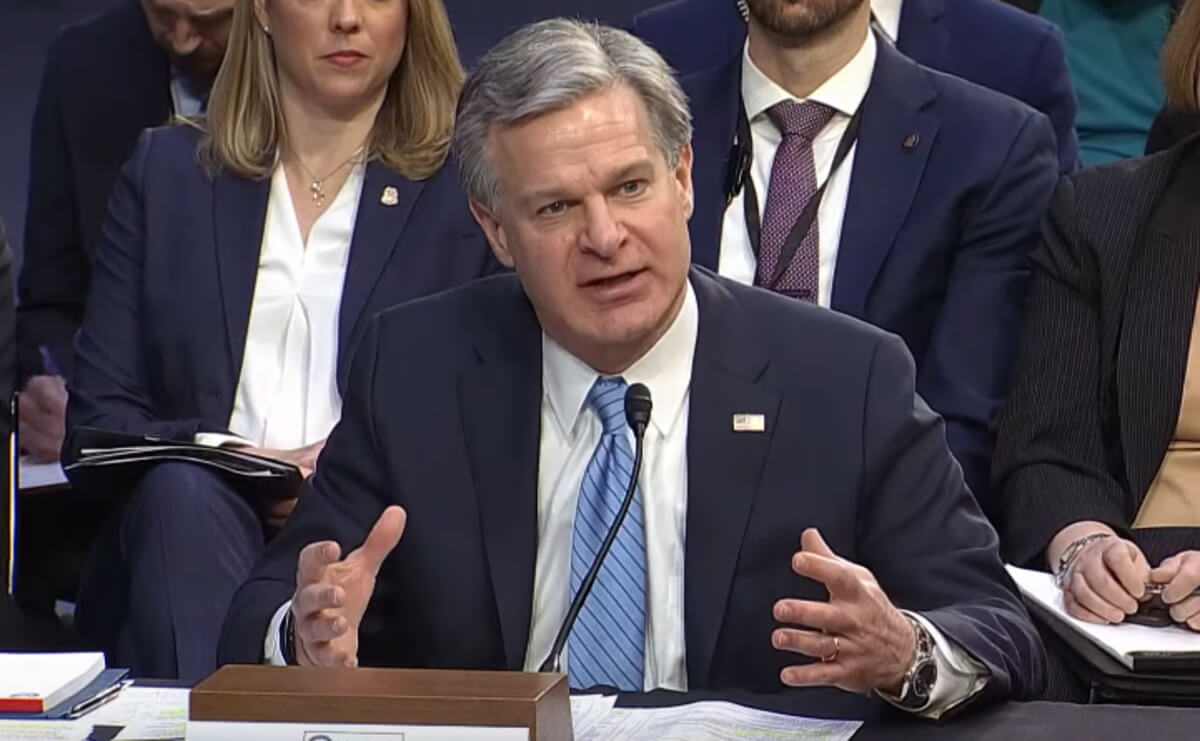 As the West is trying close all crypto loopholes that help evade sanctions against the aggressor state, Russia, and its ally, Belarus, Chainalysis is rolling out a sanctions screening tool, while crypto mixer Tornado Cash said they are powerless to comply with Washington's wishes. In either case, American law enforcement and intelligence agencies claim that Russians hoping to evade sanctions by using cryptoassets will be thwarted in their efforts.
At a Senate Select Committee hearing on worldwide threats to the United States, attendees including the Federal Bureau of Investigation (FBI) Director Christopher Wray gave testimony to lawmakers. The latter responded directly to a Senator's question about how the agency might respond to attempts to use crypto to bypass sanctions.
Wray answered that the intelligence community had "built up significant expertise" on digital assets. He noted that the FBI had created what it has previously named a "specialized team dedicated to cryptocurrency" – its new Virtual Asset Exploitation Unit.
The unit, the FBI stated last month, comprises a number of crypto experts equipped with blockchain analysis tools. The FBI has previously used these tools to find suspected ransomware distributors and track down what it finds to be part of the tokens hacked from the 2016 Bitfinex raid.
And Wray downplayed the role crypto could play in sanctions evasion, stating that Russia's "ability to circumvent sanctions with cryptocurrency" was "probably highly overestimated on the part of maybe them and others."
He added that the American "intelligence community" and its "partners overseas" were "far more effective" on the crypto front than many "appreciate."
Wray said:
"There is a lot of expertise in terms of tools and strategies to help block [crypto-related sanctions evasion] efforts. Ultimately, what [Russia] really need[s] to do is get access to some form of fiat currency, which becomes more challenging."
Meanwhile, there were further developments from Chainalysis, which last month appeared to claim that it had developed the ability to "de-mix Wasabi [Wallet] transactions" made in bitcoin (BTC) and "tracked their output to […] crypto exchanges."
Wasabi makes use of "mixing" technology that effectively anonymizes transactions by mixing several blockchain movements together at once as part of a CoinJoin.
In a blog post, Chainalysis called for the crypto sector to "prove" it was "on the right side of history" by supporting the Ukrainian cause and ensuring that platforms – including decentralized finance (DeFi) platforms and decentralized exchanges (DEXes) – were sanctions-compliant. And it claimed that such platforms could do so by making use of its tools, many of which it will distribute for free.
The company explained:
"We're announcing the launch of sanctions screening tools for the cryptocurrency industry free of charge. These solutions will enable the builders of decentralized Web 3.0 protocols like DEXs, DeFi platforms, DAOs and DApps, as well as practically anyone interacting with cryptocurrency, to easily validate that they aren't interacting with cryptocurrency addresses associated with sanctioned entities."
The firm added that its solutions would "provide any cryptocurrency business, protocol, or organization a simple way to quickly check if an address is on a sanctions list before allowing it to connect with their service."
Meanwhile, Bloomberg quoted a co-founder of the Tornado Cash crypto transaction anonymity protocol, Roman Semenov, as stating that the project's solution functions by "breaking the link between the sender and receiver's addresses on transactions sent over the Ethereum blockchain" network.
The service is smart contract-based, has no custodial services, nor does it have a centralized website host. Semenov stated that monitoring its users was impossible for Tornado Cash, adding:
"We don't have more access to it than any other users. There's not much we can do. All we do is write code and publish it on GitHub. This is pretty close to the definition of free speech, so writing code cannot be illegal."
Legal experts were quoted as stating that regulators were likely to disagree – and insist that project creators still exerted enough influence to ensure that their platforms were sanctions-compliant.
You can watch the full Senate Intelligence Committee hearing here:
____
Learn more:
– EU Clarifies Crypto-Related Sanctions on Russia & Belarus, But Questions Remain
– Is Russia Really About to Cut Itself Off from the Internet?

– Ethereum's Buterin Reiterates Support for Ukraine, Educates Chinese on Patriotism
– Justin Sun Spoke of 'Cooperation with Russia' After Donating Funds to Ukraine

– Kraken to Distribute USD 10M to Ukrainian Clients, Total Donations 'Close to USD 100M'
– Crypto Can Better Deter Sanction Evasion Compared to TradFi – Coinbase

– Russia Sanctions Means Countries May Transition to Bitcoin Reserves – Pantera's CEO
– Trezor Halted Wallet Shipments to Russia and Ukraine
____
(Updated on March 21 at 08:45 UTC to clarify the statement by Roman Semenov after the original article by Bloomberg was corrected.)
---