Another Megabank Moves Forward With its Stablecoin, Alipay Joins Race
Japan's stablecoin race has begun to hot up – with one of the biggest banks in the country and the world announcing it has struck a deal with Alipay, the financial arm of Chinese business giant Alibaba.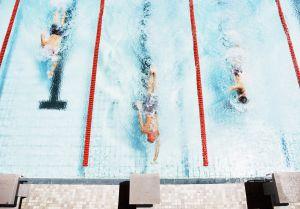 The Mizuho Financial Group, operator of Japan's second largest (and one of the top 20 largest banks in the world) bank – Mizuho Bank – says it has developed a smartphone app that will allow customers to pay at a wide range of Japanese stores using its forthcoming J Coin token. The stablecoin is slated to be unveiled next month. Alipay, for its part, is said to be keen to increase the overseas reach of its services, and will soon allow customers to pay for goods in Japan via QR code-powered J Coin transactions.
Per Mainichi, the partnership has been developed to target Chinese tourists in particular, as Alipay has some 700 million Chinese users.
Mizuho's stablecoin has already won the support of 60 domestic banks, and a Japanese financial expert says Mizuho wants to score an historic first with its token, to be pegged 1:1 with the Japanese yen.
Hiroyuki Yamamoto, a Tokyo-based banking consultant, told Cryptonews.com, "It looks like Mizuho is aiming to win the race to become the first Japanese megabank to get its stablecoin into circulation. By all accounts, the bank wants to ensure its tokens are accepted at all the major shopping hotspots popular with Chinese tourists."
As previously reported, a number of other banks in Japan are also keen on launching their own stablecoins, including Mizuho's closest rival, Mitsubishi UFJ Financial Group. Other major stablecoins also in the pipelines include a token from GMO Internet, operator of some of the country's largest cryptocurrency-related businesses.
Meanwile, last week another banking giant, JPMorgan announced its plans to launch JPM Coin, the centralized digital token created by the company to instantly settle payments between institutional clients. The bank claims it doesn't have plans to make JPM Coin, which is pegged 1:1 with US dollar, available to individuals at this stage.
Also, Juan Villaverde, leader of the Weiss Cryptocurrency Ratings team, in a recent opinion piece argued that stablecoins are not true cryptocurrencies.
"Stablecoins are simply digital assets acting as proxies for a particular fiat currency. That's what makes them stable. But it also takes away any semblance of achieving the core mission of cryptocurrencies — to give the people a new form of money only they control," he said.
Some of the existing stablecoins: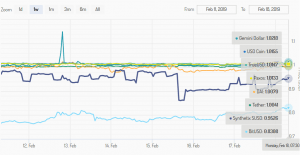 ---