Another Major Conglomerate, Hanhwa, Takes its Place at the Crypto Table
South Korean business giant Hanhwa Group has made its first direct investment in a crypto-related firm – stumping up over USD 3.3 million in Series A investment in Xangle, an information-sharing platform for crypto companies.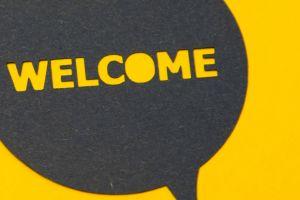 Per Fn News, the injection of funds has come from the group's Hanwha Investment & Securities arm.
The move could have major ripple effects for the South Korean crypto scene, as it essentially sees Hanhwa making an (albeit cautious) entrance. Other conglomerates, including traditional heavyweights Samsung, LG and Hyundai, have all launched crypto-related businesses of late. The latter is reportedly now on the verge of launching a crypto wallet.
Tech giants such as Naver, the founder of chat app Line, has also made its own move, as has Kakao. In Japan, the Line chat app now links to a fully licensed crypto trading platform via a tab in its mobile interface. Kakao's KakaoTalk chat app has also released its own crypto wallet, as well as a token and the fast-growing Klaytn blockchain platform.
Hanwha's tech subsidiary Hanwha Systems joined the Klaytn governance council in November last year.
Many observers in the country have told Cryptonews.com that big conglomerates – and banks – willingness to enter the crypto fray will likely lead to Seoul developing a more business-friendly regulatory stance in the months ahead.
Xangle is operated by CrossAngle, which last year sealed deals with the South Korea-based Korbit, CPDAX and GOPAX crypto exchanges.
The platform, said the operator, has been designed to enhance the reliability of their exchanges' listings. The platform has its own verification process and shares data on token trading, wallet structure and trading volumes.
The firm also has standardization and public disclosure interests, claiming to facilitate information-sharing between investors and some 800 blockchain projects in different regions – allowing over 60 exchanges based in South Korea, China, Japan, Southeast Asia, Russia, Europe and the Americas to share information.
Per 2017 data, the Hanwha Group's assets are worth a total of USD 165.7 billion.
---