American Lawmakers Want Facebook to Put Brakes on Libra
Facebook's Libra token is already facing a legal threat, with senior American parliamentarians asking the social network to cease "momentum going forward" while they probe the project – and take their fight to the greater cryptocurrency industry.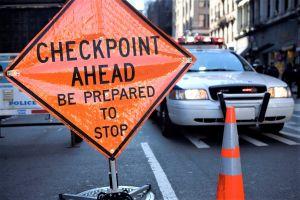 Source: iStock/belterz
Per an official statement from Maxine Waters, chairwoman of the House of Representatives' Financial Services Committee, and a letter to Walters from fellow committee member and representative Patrick McHenry, it appears that some key American lawmakers take a dim view of Libra – and cryptocurrencies in general.
The social network unveiled its white paper yesterday, but it took politicians just a short time to respond.
Waters wrote:
"Given the company's troubled past, I am requesting that Facebook agree to a moratorium on any movement forward on developing a cryptocurrency until Congress and regulators have the opportunity to examine these issues and take action."
She also added that Facebook had "repeatedly" shown "disregard" for customer data privacy, and that it had "exposed Americans to malicious and fake accounts from bad actors, including Russian intelligence and transnational traffickers."
And in a broader swipe aimed at cryptocurrencies in general, she added:
"The cryptocurrency market currently lacks a clear regulatory framework to provide strong protections for investors, consumers, and the economy. Regulators should see this as a wake-up call to get serious about the privacy and national security concerns, cybersecurity risks, and trading risks that are posed by cryptocurrencies."
_______________________________
_______________________________
McHenry, meanwhile, wrote in his letter, a scan of which was posted in a tweet by CNN reporter Brian Fung:
"It is incumbent upon us as policymakers to understand Project Libra. We need to go beyond the rumors and speculations and provide a forum to assess this project and its potential unprecedented impact on the global financial system."
As Bitcoin and blockchain advocate Caitlin Long estimated even before the official Libra announcement, Facebook will face "regulatory uncertainty" as a result of its token launch, leading to scrutiny for "many outdated financial regulations." However, Facebook's regulatory reporting program will lead to wider public dialogue in the United States centering on data and financial privacy rules, the reporting of assets held overseas and tax regulations.
Meanwhile, as reported, not only American lawmakers are worried about the Libra project. French Finance Minister Bruno Le Maire said Libra shouldn't be seen as a replacement for traditional currencies and called the G7 countries to prepare a report on Facebook's project for July meeting.
Also, Bank of England governor Mark Carney, who met Facebook founder Mark Zuckerberg earlier this year, said he is keeping an 'open mind' on the potential utility of Facebook's planned cryptocurrency, but warned it may face strict regulation if it takes off, Reuters reported.
At the same time, the Bank of Canada said it will review Facebook's Libra whitepaper "very carefully," The Canadian Press reported.
"Global regulators are more scared of Facebook exerting more dominance over more aspects of the economy than they are scared of decentralized, leaderless technologies like Bitcoin and Ethereum. So in this case, Bitcoin and Ethereum and other assets, cryptocurrency protocols essentially get to hide in plain sight for another leg up and growth," Ryan Selkis, Messari Inc. co-founder and chief executive officer, said in an interview with Bloomberg.
Industry players have also reacted with a mix of positivity and concern following Facebook's Libra announcement – and you can check out the most important of both here.
_____
Watch David Marcus, co-creator of Libra, discussing the new project:
---