American Crypto Bosses Face Congress Committee Grilling in December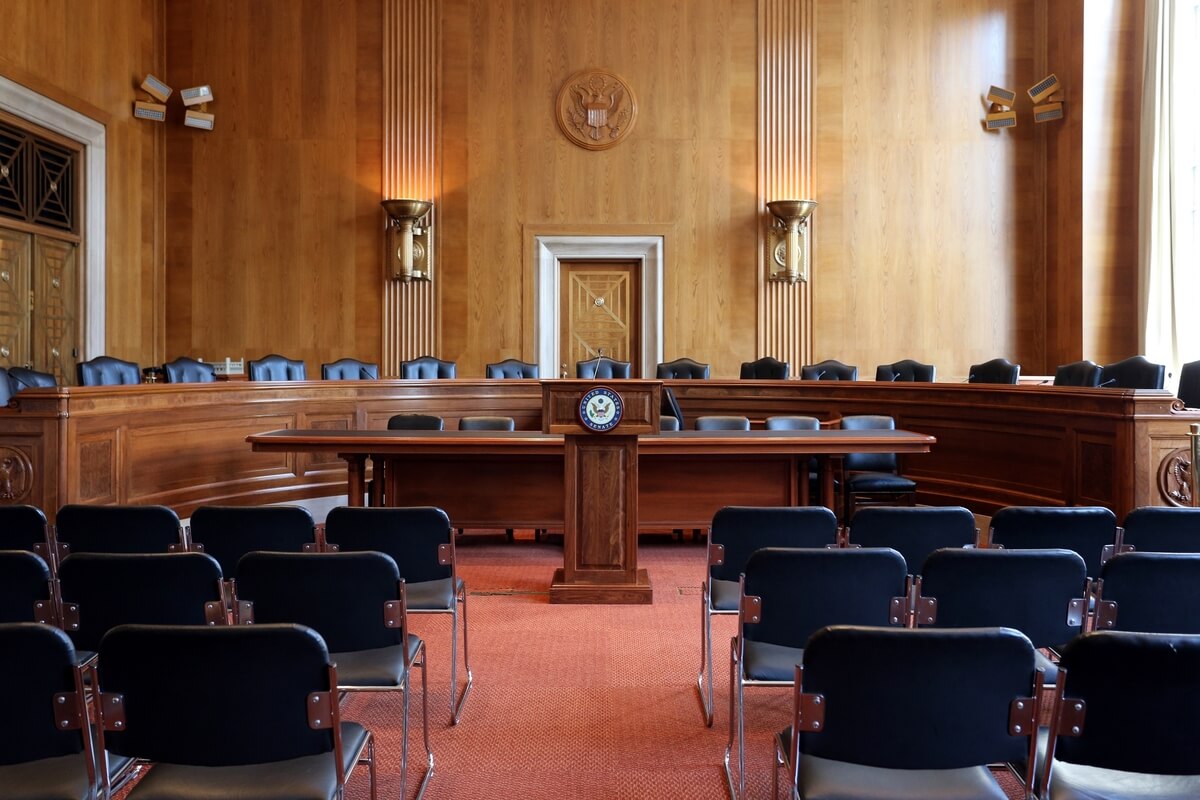 "Several crypto CEOs" will be summoned to speak at a parliamentary hearing in the United States next month, according to the Blockchain Association, an industry group representing many of the nation's top players.
In a series of tweets from the association's Director of Government Relations Ron Hammond, the CEOs will speak at a "big hearing" that "will cover a variety of topics" – including stablecoin regulation and decentralized finance (DeFi) policies.
The hearing is the brainchild of the House Financial Services Committee (chaired by Congresswoman Maxine Waters). Per its own agenda, the committee will gather on December 8 for "a hybrid hearing entitled 'Digital Assets and the Future of Finance: Understanding the Challenges and Benefits of Financial Innovation in the United States.'"
Hammond noted that as this would be a full committee hearing, observers could "expect a wide range of expertise" from politicians, but did not indicate which CEOs would be in attendance.
He claimed that stablecoins have been "the dominant crypto policy issue for the past few months," noting that lawmakers were "currently grappling" with the question of whether fiat-pegged tokens are "bank deposits or not" and were concerned that they might "cause a bank run."
On the topic of DeFi, he added that "many detractors of DeFi" were now "raising the alarm" in Washington although the "sector itself is very complex and everyone on [Capitol] Hill is trying to get a better understanding of the issue."

He added that four other agenda points had been tabled, namely:
Social media and Twitter activity, which is "unfortunately, rising in prominence in our meetings." Politicians, Hammond stated, have "learned that the best way to understand crypto is to go to Twitter." The problem is "many things C-suite execs and influencers say on Twitter are viewed as vitriolic or condescending to D.C. audiences."
Climate change, which has become "a major policy priority" for the "both sides" of the political spectrum, who have "expressed concern" about bitcoin (BTC)'s impact on global emissions.
Unsubstantiated claims about how crypto "helps the unbanked" that have not been backed up with "real, fully functional examples." Hammond advised: "Focus your arguments on helping the USA."
Gas fee volatility, with "arguments focused on the lack of transparency to consumers," as well as allegations that "wealthier individuals" can "skip the line" – cause for "alarm" among "critics."
The Director of Government Relations added that "there are a lot of champions for crypto" in Washington, but urged those "hoping to appeal to a broader audience" to consider the intricacies of detractors' arguments, as well as the worries of "those on the fence."
____
Learn more:
- 'Facts' That We 'Know' About Crypto are 'Wrong' - Senate Hearing Witness
- A US Fed Governor Argues That Stablecoins Scaling Fast is Not a Concern

- Hillary Clinton Argues Crypto Could Destabilize Nations, Currencies
- Invesco Joins Bitwise in Blaming the SEC for Decision to Withdraw ETFs

- IRS Warning: The Taxman Cometh – For 'Billions of Dollars' Worth of Crypto
- Bipartisan Bill Aims to Fix Infra Bill, TIME Holds Ethereum + More News

---