Alarming Tax Letters, Bitcoin Sponsors, Mining Chaos in Abkhazia + More News
Get your daily, bite-sized digest of cryptoasset and blockchain-related news – investigating the stories flying under the radar of today's crypto news.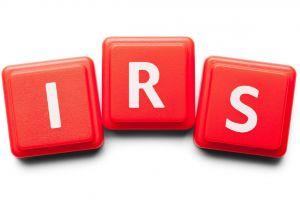 Crypto tax news
Crypto traders in the United States state that they have been sent alarming letters with faulty calculations about crypto-related undeclared tax. Crypto tax software firm CryptoTrader.Tax said that in the "past two days," it has been "contacted by dozens of individuals" who received notices from the Internal Revenue Service (IRS), with one recipient asked to cough up USD 127,000 in taxes and penalties – despite the fact that he claims to have suffered USD 2,000 in losses in the period he was taxed for. Although the notices contain "proposed charges," the firm said the user was "not alone" in receiving similar IRS CP2000 notices.
Lithuanian tax authority, the State Tax Inspectorate said it sold EUR 6,4m worth of bitcoin (BTC), ethereum (ETH), monero (XMR), confiscated in February 2020. This was the first time the authority sold confiscated cryptoassets.
Crypto adoption news
Bitcoin Core contributors John Newbery and Mike Schmidt launched Brink, an independent nonprofit organization to support open source development for Bitcoin and related technologies. Brink will support established developers through a grant program and onboard new contributors through a fellowship program, they said. The Human Rights Foundation, Square Crypto, Gemini and Kraken are among the first sponsors of the organization.
Leading South Korean commercial bank Shinhan has obtained a crypto-related patent from the Japanese Patent Office, reported Paxnet. The patent is for a credit-related device that can "issue, manage and sell cryptoassets" to credit card-accepting stores and other outlets. The device makes use of blockchain technology and compatible with Shinhan-developed mobile payment apps. The bank operates the Tokyo-based Shinhan Bank Japan subsidiary, which is headquartered in Tokyo, as well as branches in Osaka and Fukuoka.
The Australian fintech firm STAX said it has carried out a USD 3.7m initial public offering (IPO) for the fisheries firm West Coast Aquaculture (WCA). STAX said that WCA was due to start trading on the Sydney Stock Exchange (SSX) this week, and claims that just over 89% of the IPO funding was paid in the stablecoin tether (USDT), with the rest footed in fiat AUD. In a press release, STAX wrote, "This is the first company in Australia to raise IPO funding via cryptocurrency."
CertiK, a provider of end-to-end cybersecurity solutions, has announced the launch of CertiKShield, a decentralized, membership-based plan to provide reimbursements for lost or stolen crypto assets of any blockchain network. CertiKShield membership enables claimants to be reimbursed if their crypto is lost or stolen from their shielded accounts, they said in an emailed press release.
Mining news
All kinds of crypto havoc are breaking out in the de facto South Caucasus-located state of Abkhazia. Weeks after the government reversed a blanket ban on crypto mining, power outages and brownouts have been reported around the region. Parliament has stepped in, per EADaily, with MPs voting in favor of a resolution requiring the government reinstate its ban on crypto mining to ease the strain on the flailing power network. But the mayhem threatened to continues after – as reported by Finanz.ru – the ex-finance minister of the country, Adgur Ardzinba, issued a rebuttal of multiple reports alleging that he is an active crypto miner. The reports claimed Ardzinba operates "one of the largest crypto mines in the country."
Blockchain news
Japan's Mitsui Sumitomo Insurance has signed a business cooperation deal with China's Shanghai Insurance Exchange that will see the organizations co-launch blockchain technology-powered solutions to simplify trade-related insurance issuance processes on the Chinese market, per Jiemian. The Japanese firm operates a China-based insurance subsidiary. And the companies state that the new offering will initially offer cargo insurance policies that mitigate the risks associated with damages caused during the transportation process. However, the new offerings, developed in conjunction with Chinese regulatory bodies, will soon be expanded to other trade-related insurance areas "in the near future."
Exchanges news
The Hong Kong-based crypto exchange Fusang has confirmed that the China Construction Bank (CCB)'s Labuan, Malaysia, branch has pulled the plug on the issuance of RMB bonds that were set to be made tradeable on the exchange for bitcoin (BTC). After an initial 11th-hour suspension "until further notice," Fusang announced that the CCB, one of China's biggest commercial banks, had decided to pull out. The exchange shared a CCB communication that stated hat it "will not proceed" with the issuance. The bank is thought to have been distressed with the way the proposed issuance had been reported in the domestic and overseas media – and was quick to distance itself from bitcoin and crypto.
OKEx has confirmed that it will be resuming withdrawals before November 27 and will be launching compensation and rewards programs, including one-time payments in proportion to users' assets and transaction conditions, commission rebate cards, and contract fee incentives every Friday starting December 4.
---