Africa Gets A Chance To Ride El Salvador-Triggered Bitcoin Hype Wave
Disclosure: Crypto is a high-risk asset class. This article is provided for informational purposes and does not constitute investment advice. By using this website, you agree to our terms and conditions. We may utilise affiliate links within our content, and receive commission.
Last week it was Latin America, this week, it might be Africa's turn – with key individuals coming out in support of bitcoin (BTC) adoption.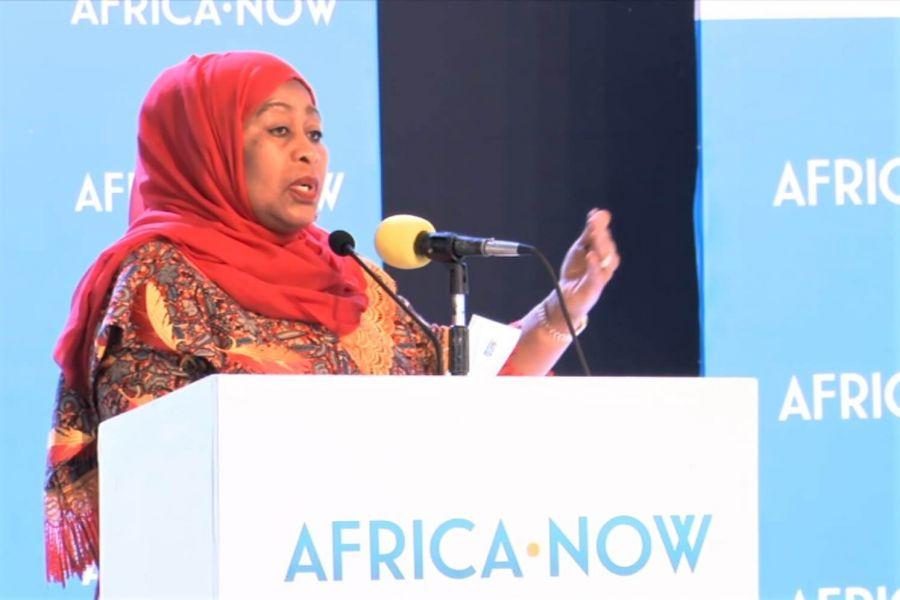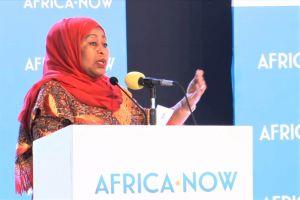 Unlike the Latin American charge, some of the loudest voices coming out in support of the movement are actually United States-based – with Twitter boss Jack Dorsey and sports star Russell Okung claiming BTC will bring real economic change to Africa.
All eyes are also on Tanzania, whose President reportedly indicated over the weekend that the nation was ready to embrace "cryptocurrency and blockchain."
Per a report from the Swahili Times, President Samia Suluhu Hassan has instructed the Central Bank of Tanzania to "prepare for the use of cryptocurrencies and blockchain technology."
During a speech at the new Central Bank of Tanzania building in Mwanza, near Lake Victoria, the President claimed that technological change was imminent in the financial sector. She was quoted as stating:
"We have witnessed the emergence of a new journey through the internet. I know that in […] Tanzania, […] we have not accepted or started using [this technology]. However, my message to the Central Bank is that you should start working on this development. The Central Bank should be ready for change and not be caught unprepared."
It is unclear at this stage whether the President was indeed referring to cryptoassets such as BTC – or to a central bank digital currency (CBDC). She did not mention any token by name, and the media outlet referred to a "sarafu za kimtandao" – roughly translatable (per machine translation) as "internet-based" or "digital" "currency."
However, the media outlet also sparked interest online by posting a link to the news story alongside images of the President at the new building – juxtaposed with images of coins emblazoned with the BTC, ethereum (ETH) and litecoin (LTC) logos.
A Twitter user expressed doubt that the government was heading for BTC adoption, however, opining that "digital currencies" were not "cryptocurrencies" – adding "no government will use cryptocurrency without taking away" key concepts like "encryption and decentralization."
Cryptonews.com has contacted the Tanzanian government for comment.
Meanwhile, American football star Okung, who was a first-round NFL draft pick in 2010 and has played in the NFL for franchises such as the Carolina Panthers and the Denver Broncos, penned an open letter to the government of Nigeria, urging the nation's leaders to follow El Salvador's lead.
Okung – who is an American of Nigerian descent – claimed that "economic independence and financial sovereignty" could be achieved by pursuing a "national bitcoin standard."
"Soon, every nation will be faced with this decision, but those who seize the present moment proactively as we have just witnessed in El Salvador will enjoy significant advantages globally for generations to come," he said.
Okung added:
"El Salvador became the world's first nation to require merchants to accept Bitcoin as legal tender. I'm proposing an equally aggressive approach to national bitcoin adoption which would significantly bolster every sector of the Nigerian economy and revitalize the spirit of every Nigerian domestically and abroad."
Dorsey, meanwhile, took to Twitter to express his support – tweeting an emoji of the Earth, the BTC icon and the #bitcoin hashtag in response to a post noting that "Africa leads the world in peer-to-peer bitcoin trading volume growth so far this year."
He also wrote, in direct response to Okung's letter:
"The people of Nigeria will lead bitcoin."
In the past 24 hours, Dorsey has also posted support of El Salvador's BTC drive – as well as Venezuela's ongoing crypto-economy push. The latter has adopted crypto as part of an effort to reverse its economic fortunes and bypass United States-led economic sanctions.
A number of MPs in other Latin American nations have vowed to launch private member's bills in their nation's parliaments in a bid to follow suit with El Salvador.
____
Learn more:
– Bitcoin Beach Provides Clues about El Salvador's Greater BTC Intentions
– El Salvador Brings New Global Puzzle – What Is Bitcoin & How To Tax It?
– Nigerian Senators Blast Central Bank For Its Crypto Ban
– The Case Of Mobile Money In Ghana
– Binance Takes The Largest Piece of Crypto Activity Pie in Africa
– Crypto in Africa – A Panel
__
(Updated at 08:40 UTC with a video.)
---